New plan panel: Mamata, Omar to skip PM Modi's CM meeting today
Kolkata: Amidst the ongoing stand-off between the BJP and Trinamool Congress over several issues, West Bengal Chief Minister Mamata Banerjee will skip the Chief Ministers meeting in New Delhi to be chaired by Prime Minister Narendra to discuss the structure of new Plan panel.
"There is no scheduled Delhi visit", a state secretariat official said when asked whether she would attend Sunday's meeting.
Instead she would be sending state Finance Minister Amit Mitra as the state government's representing to attend the meeting, he said.
Jammu and Kashmir Chief Minister Omar Abdullah, too, will not be attending the meeting citing elections in the state.
Though no reason was officially cited, he said Banerjee is scheduled to leave on Monday on a two-day tour infrastructure-cum-promiton trip to Jharkhali/ Sajnekhali/Sunderbans.
The Chief Minister had recently urged the opposition parties to unite against the Narendra Modi government in Parliament.
"The Trinamool Congress is playing the role of main opposition in Delhi. That is why they are targeting us. Those in power in Delhi know Trinamool is their main opponent. But they cannot sweep us away with brooms," she had told a party workers' meeting recently.
She had also accused the Modi government of "trying to sell out the country."
Criticising Banerjee's decision to skip the CMs' meet, BJP national secretary Siddharth Nath Singh said the "vindictive political ego" of Banerjee is dearer to her than the welfare of Bengal.
"Mamata Banerjee is not going to the CMs' meet which will be addressed by Prime Minister Narendra Modi, where he will discuss structure of the new Plan panel. She has been shouting for financial package. She is losing the opportunity to address the problems. From this, it is clear that Mamata Banerjee is not serious about the demand for financial package for Bengal," Singh told PTI.
"This demand of financial package is nothing but farce. For Mamata Banerjee, her vindictive political ego is dearer than the welfare of the state and the people of Bengal," Singh said.
PTI
Entertainment
Eastern India Motion Picture Association also asked for exemption of tax and duties for theatres, and providing financial help to the employees of single screens.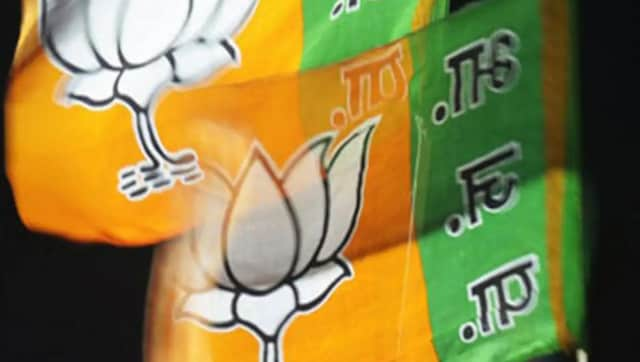 India
The development comes days after BJP MP from Alipurduar John Barla and Bishnupur MP Saumitra Khan stoked a controversy by demanding a Union Territory for north Bengal districts and a separate state comprising the Junglemahal region
Politics
Several BJP leaders downplayed the impact of Mukul Roy's return to TMC, with Dilip Ghosh saying Roy himself wasn't sure whether the BJP 'gained anything'