New Lokpal Bill to be introduced in Lok Sabha tomorrow
A new Lokpal Bill will be introduced in the Lok Sabha tomorrow and the existing one withdrawn the congress has informed the BJP.
A new Lokpal Bill will be introduced in the Lok Sabha tomorrow and the existing one withdrawn. This was conveyed by government to  main opposition BJP today along with the intention to have a three-day additional sitting of Parliament from December 27 to take up this  crucial Bill. BJP gave its nod to this proposal.
Finance Minister Pranab Mukherjee held a meeting today with Leader of Opposition in Lok Sabha Sushma Swaraj, her counterpart in Rajya Sabha Arun Jaitley and BJP leader LK Advani to discuss the issue. Mukherjee conveyed to the BJP that the Lokpal Bill passed by the Cabinet last night can be circulated to MPs only today evening, according to sources.
He also said that the existing Lokpal Bill- introduced in the Monsoon Session of Parliament will be withdrawn in Lok Sabha tomorrow and the new Bill introduced.
Mukherjee said that in this scenario, there was little option but to extend the Winter Session by three more days and discuss the Lokpal Bill from December 27 to 29.
BJP agreed to the proposal after initial reluctance.Party sources said its opposition is to the content of the Bill rather than extension of this session. The Business Advisory Committee (BAC) will meet this evening to decide on the extension.
Government is keen to ensure passage of Lokpal along with two crucial legislations- Judicial Accountability Bill and Whistleblower Protection Bill -- during the current session. But since only two days are left, it wants additional sitting after the Christmas break.
The BAC had yesterday decided to hold an additional three day sitting from December 27 but later several MPs opposed it, prompting the government to say it will have a rethink. Several MPs, including from the UPA coalition, are still opposed to the three day extension of the session.
Lokpal Bill was cleared last night by the Union Cabinet. The new Bill will be a Constitution amendment Bill which will also bring the Prime Minister under the ambit of Lokpal with certain riders.
The Bill, however, keeps the CBI out of purview of Lokpal except on cases which are referred to it by the latter. The Lokpal will have its own wings for preliminary inquiries and prosecution.
The Lokpal will be a nine-member body including the Chairperson.
PTI
Find latest and upcoming tech gadgets online on Tech2 Gadgets. Get technology news, gadgets reviews & ratings. Popular gadgets including laptop, tablet and mobile specifications, features, prices, comparison.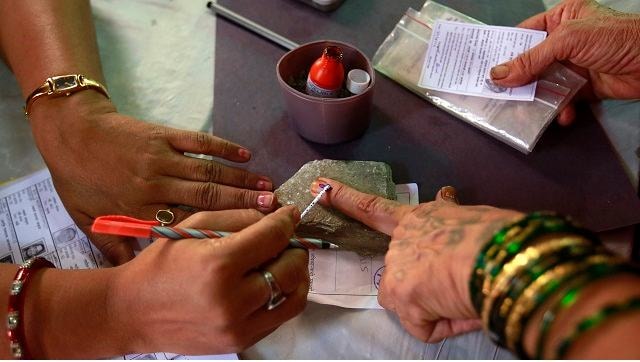 India
The hike was recommended keeping in mind the difficulties candidates may face while holding rallies amid the restrictions imposed due to the coronavirus
India
Once completed, the tunnel, projected as Asia's longest, would reduce the travel time from 3 hours to 15 minutes with avalanche-free travel on the Srinagar-Leh section of NH1
India
Bankipur, the seat Luv is contesting, falls in the Patna Sahib Lok Sabha segment, where his father and ex-Union minister Shatrughan Sinha was defeated in the 2019 general election