Neutralising Kejriwal: BJP bringing on Kiran Bedi changes the Delhi polls
Will the choice for Delhi voters be between BJP's Kiran Bedi and Aam Aadmi Party's Arvind Kejriwal, when the capital goes to polls on February 7 to elect its Assembly?
New Delhi: It's IIT versus IIT, Civil Services versus Civil Services, Ramon Magsasay Award versus Ramon Magsasay Award and India Against Corruption versus India Against Corruption (IAC).
Will the choice for Delhi voters be between BJP's Kiran Bedi and Aam Aadmi Party's Arvind Kejriwal, when the capital goes to polls on February 7 to elect its Assembly? Will BJP eventually declare Bedi as its chief ministerial nominee?
By inducting India's first woman IPS officer, Kiran Bedi, into the party, the BJP has found a trump card to checkmate AAP's biggest poll agenda: women's security, which was the one issue in which AAP had scored over the BJP and the Congress. But by introducing Bedi, who was known as a tough, no-nonsense cop, the BJP wants to win over that space.
Though BJP president Amit Shah categorically stated that the chief ministerial candidate would be decided by the party's Parliamentary Board, speculations are high that Bedi will get the job if the BJP comes to power.
Why are the chances of Kiran Bedi as the BJP's chief ministerial nominee high? She has the right, no-nonsense credentials that the Delhi voter, who overwhelmingly voted for change, are clearly craving.
Bedi earned the nickname 'Crane Bedi' during her tenure as deputy commissioner Police Traffic for extensive use of cranes to tow away wrongly parked cars. Famously, she didn't even spare the car of then Prime Minister Indira Gandhi.
As DG (Prisons), she introduced reformatory measures in Tihar Jail and also founded two NGOs for welfare and preventative policing, as well as for prison reformation, community policing, prevention of drug abuse and child welfare.
Moreover, until now, the BJP has had no strong leader in Delhi that it can project as a possible CM candidate and lead the charge against the high-decibel poll pitch of the AAP.
Bedi, who is well-known for being India's first woman IPS officer (she joined in 1972), brings that star value to the Delhi unit of the BJP, which has until now, been a poor reflection of the party's status in other states. In the last Assembly elections, the party banked on Dr. Harsh Vardhan, but he has since been moved to the Centre as a union minister.
During Sheila Dikshit's tenure as Delhi CM, Bedi was denied the post of Delhi Police Commissioner and an officer two years' junior to her was appointed. She took voluntary retirement and pursued her social work.
"It's a right choice as she'll bring credibility to the Delhi BJP and is the most befitting candidate for CM. When she was denied her right to become the police commissioner, she decided to part ways with the Congress. Since then it was clear that she would get into politics someday or the other. Her administrative capabilities have remained beyond doubt and she has proved it," said one of the founding members of IAC, who worked closely with Bedi and later joined AAP, told Firstpost.
In her short address during the BJP's press conference, Bedi confidently said, "Mera challis saalon ka anubhav hai; mujhe kaam karna bhi aata hai aur karwana bhi (I've 40 years of experience; I know how to work and also how to get a work done)."
An early indication that she would join the BJP was when she shared the dais with union minister Nirmala Sitharaman as a panelist at the World Hindu Congress in New Delhi in November 2013, when she pitched for a strong government in Delhi for women's safety.
Even, prior to this, Bedi's pro-BJP leaning was apparent. When the Delhi Assembly poll 2013 returned a fractured verdict, with both the BJP and the AAP short of a majority, she reportedly said in a panel discussion that Delhi had given a clear verdict by choosing the BJP over other parties, and that it was now the responsibility of the parties to respect the verdict and find a solution to form a government.
Even in December last year, her name was floated as the BJP's probable CM nominee.
"Both the BJP and Kiran Bedi have been in touch for the last two years. Unfortunately, a section within the Delhi BJP didn't want her, citing her as an outsider. But, now with the PM approving her induction in the party, things will fall in line. Undoubtedly, her image as an upright police officer and later as a crusader against corruption, will bring credibility to the state BJP", a senior leader in BJP's central leadership told Firstpost on condition of anonymity.
Find latest and upcoming tech gadgets online on Tech2 Gadgets. Get technology news, gadgets reviews & ratings. Popular gadgets including laptop, tablet and mobile specifications, features, prices, comparison.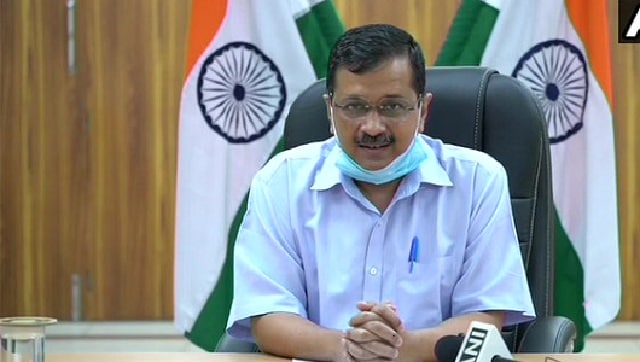 India
Adding that the state government is hiring a consultant to advise it on the matter, he dismissed allegations that the water supply facility was being privatised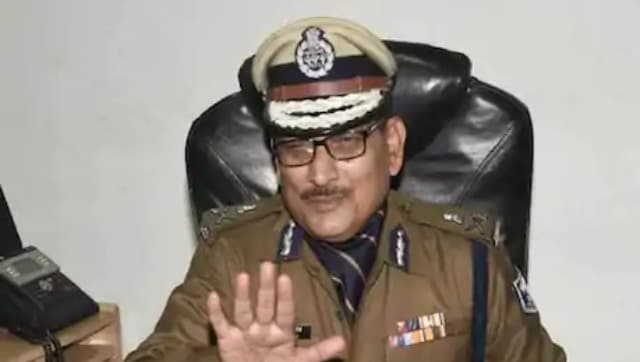 India
Responding to speculations about his political entry, Pandey said, 'I have not joined any political party as of now. If I do, I will tell you about it'
Politics
Voting for Bihar Assembly elections will be held on 28 October, 3 and 7 November and counting of votes will be conducted on 10 November