Netaji files: Govt declassifies 25 more, plans to build memorial
The Indian government released the third batch of 25 declassified files related to Netaji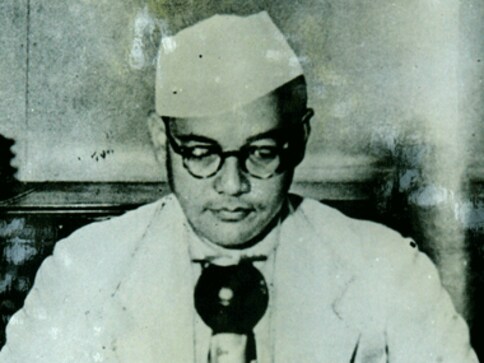 New Delhi: The Indian government on Friday announced that a memorial dedicated to Netaji Subhash Chandra Bose will be built in Delhi, as it released the third batch of 25 declassified files related to the freedom fighter.
The documents consist of five files each from the Prime Minister's Office (PMO) and Home Ministry, and 15 files from Ministry of External Affairs (MEA), pertaining to the period between 1956 and 2009.
"People of this country, specially the youth, want to know about the life of Netaji, his contribution towards freedom. So, this is a big achievement," Union Culture Minister Mahesh Sharma said on Friday, after releasing the files.
Keeping in view the demand of various organisations, he said that the government has decided to build a huge memorial in Netaji's name, in Delhi, which will depict his life and freedom struggle.
"There has been a demand from a number of organisations and MPs that a big memorial dedicated to Netaji should be built in Delhi. So we started the work for its construction. It will depict his life, freedom struggle and facts related to his death," he said.
Sharma said Japan has also agreed to declassify two files linked to Netaji. However, there is no assurance regarding three other such files in its custody. "We have got this offer from Japan that they are ready to give us two out of the five files linked to Netaji's life. The ministry will talk to them on this further.... This will add to the information and research scholars will get some more information whether it is from Japan or Russia," he said.
The first lot of 100 files relating to Netaji, after their preliminary conservation treatment and digitisation, were put in the public domain on 23 January. The second lot of 50 files was released on 29 March.
Politics
Expressing shock and concern over snooping done on Netaji Subhash Chandra Bose's family, BJP today launched a scathing attack on Congress for the alleged role of its then government and said the opposition party has snooping in its DNA.
India
The declassified document from National Archives shows the India's Intelligence Bureau (IB) under the Nehru government not only snooped on Netaji Subhas Bose's family but also shared confidential information with British intelligence agency MI5.
India
This committee will decide whether to declassify the documents related to mysterious disappearance of Netaji Subhas Chandra Bose, TV reports said today.As per reports, the committee will also include officials from Research and Analysis Wing (RAW), Intelligence Bureau (IB) and Prime Minister's Office (PMO) departments.