NDA all set to appoint new governors, Ram Naik confirmed for UP
Following a series of resignations of governors in states across the nation, the NDA government is all set to appoint new governors to the vacant positions.
Following a series of quick resignations from governors in various states across the nation, the NDA government is all set to appoint new governors for the vacant positions.
According to a report in The Economic Times, names of five new governors are expected to be submitted by the Home Ministry to the Rashtrapati Bhavan for their appointment by the President.
Home ministry officials said in the report that the names of Kesari Nath Tripathi, VK Malhotra, Kailash Joshi, BL Tandon and Ram Naik had been recommended to the President for appointment as governors. The president is expected to issue orders for appointment by Monday.
Moreover, former BJP minister Ram Naik confirmed he had been chosen by BJP for the post of Uttar Pradesh governor. "I was asked by my party to accept the position of the governor of Uttar Pradesh and I said yes. It is a challenging job and I am accustomed to doing challenging jobs," Naik said on Sunday in the report. VK Malhotra is expected to replace MK Narayanan as West Bengal governor.
The report adds, "the transfer of Sheila Dikshit and K Sankaranarayanan are also on the cards from the Raj Bhawans of Kerala and Maharashtra, respectively".
According to another report in The Hindu, the names of Lalji Tandon from UP, Kailash Joshi from Madhya Pradesh, O Rajagopal from Kerala and former Attorney-General Soli Sorabjee would be recommended for governor posts in the second round of appointments.
Earlier, the country had witnessed a spate of  resignations by Congress-appointed governors, with the former governor of UP BL Joshi and governor of Chhattisgarh Shekhar Dutt putting in their papers first.
West Bengal governor MK Narayanan soon followed in their footsteps. Goa governor BV Wanchoo resigned after being questioned by the CBI in the AgustaWestland chopper scam. HR Bhardwaj and Devanand Konwar, governors of Karnataka and Tripura respectively, quit after their tenure got over. Mizoram governor Vakkom Purushothaman resigned expressing his displeasure about moving to Nagaland.
The latest resignation came when Virendra Kataria, Lt governor of Puducherry, quit following charges against him.
India
PETA India Advocacy Officer Samit Roy said as per an assessment done by PETA and CAPE Foundation in July-August 2021 and November-December 2021, 81 per cent of the horses used in horse drawn carriages for tourist rides are either thin or very thin and they are not being fed properly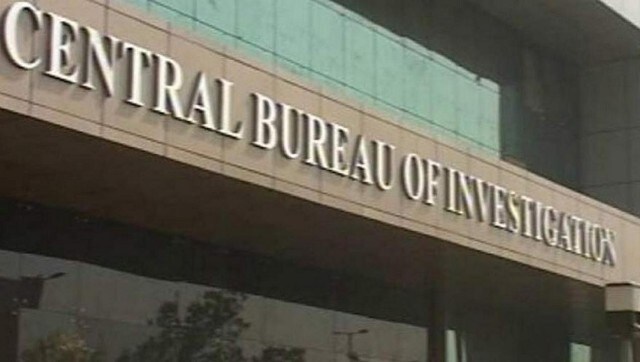 India
According to a CBI official, Adhikari may be asked questions related to various phone calls he had made from his mobile phone regarding his daughter's appointment in a government-aided school
Politics
His comment comes a day after Centre announced its decision to withdraw the notification capping jute prices at Rs 6,500 per quintal, a demand he and other industry stakeholders have been pressing for in the last few weeks