NDA ally SBSP accuses Yogi Adityanath of 'ignoring' it, will decide action after meeting Amit Shah
Striking out at the Yogi Adityanath government, NDA ally SBSP on Sunday raised a fresh banner of revolt, accusing the chief minister of not following 'coalition dharma' and 'ignoring' the party.
Lucknow: Striking out at the Yogi Adityanath government, NDA ally SBSP on Sunday raised a fresh banner of revolt, accusing the chief minister of not following "coalition dharma" and "ignoring" the party.
"I will have detailed discussions with BJP president Amit Shah on various issues when he visits Lucknow on 10 April and then decide my party's course of action," SBSP leader and Uttar Pradesh minister Om Prakash Rajbhar told reporters.
He also said the Suheldev Bhartiya Samaj Party (SBSP) would rethink about the alliance if Shah did not agree on the issues raised by the party.
Seeking to downplay Rajbhar's outburst, BJP spokesman Rakesh Tripathi said, "The BJP is duly discharging its coalition dharma in Uttar Pradesh."
"Whatever is being said by Rajbhar is simply a political stunt by him to hog the headlines. He is raising questions on the bureaucracy, but certainly not on the leadership. The leadership is honest," he said.
"The BJP firmly believes in 'Sabka Saath, Sabka Vikaas'. Whatever shortcomings are highlighted by Rajbhar, they are being addressed and corrective action is also being taken. It will be better if he raises these issues during Cabinet meetings," the BJP spokesman said.
Rajbhar had left the saffron party red-faced days before the Rajya Sabha biennial elections in Uttar Pradesh and had threatened that his four MLAs would boycott the voting.
The SBSP has four MLAs in the 403-member Uttar Pradesh Assembly, where the BJP and its allies have a majority of 324 lawmakers.
Attacking the Uttar Pradesh chief minister, Rajbhar said, "Why are MPs and MLAs angry with the (Yogi Adityanath) government? Why are they going to Delhi to convey their grievances? Why are the MLAs angry and are sitting on protests?"
On the recent appointments made in the state secondary education board, he said, "The BJP's slogan of 'Sabka Saath, Sabka Vikaas' is not being implemented in letter and spirit as relatives of senior BJP leaders from upper castes have been appointed."
"Now, tell me where will the people from backward castes and scheduled castes go... If I speak, then people start feeling bad," Rajbhar said.
"In meetings of the Uttar Pradesh Cabinet, everyone's views are heard, but the decision is taken by a handful of just four to five persons. If we have voted for you, then we should also have a say. Now, if I open my mouth, I am charged with saying harsh things," he said.
A sulking Rajbhar had last month rushed to Delhi with his complaint and met the BJP chief.
He returned to Lucknow a bit mollified after Shah promised to visit the state capital on 10 April and hear him in detail in the presence of the chief minister.
"I will tell you what the BJP wants and what Om Prakash Rajbhar wants after 10 April," he said.
"If he (Shah) does not agree on the issues raised by us, as he had promised (during a meeting in Delhi ahead of the Rajya Sabha polls), we will have to rethink about the alliance," he said replying to a question.
The SBSP leader was also critical of the BJP's decision not to select the chief minister from among the 325 elected NDA MLAs (one of them later died) in the state.
"It appears that all of them were worthless," he said.
Rajbhar had recently claimed that corruption had increased in Uttar Pradesh under the present dispensation and that his party was not getting the due respect from the senior coalition partner.
"Now their (BJP's) own MPs and MLAs are speaking against them and sitting on dharna...Look at the statements that are coming from people occupying responsible positions...There has to be something behind their speaking like this," he said.
He was referring to Lok Sabha MPs from Etawah and Nagina, Ashok Kumar Dohrey and Yashwant Singh, respectively, who are the latest to join other Dalit colleagues, who have publicly expressed their unhappiness, especially after the recent protests against the Supreme Court order on the Schedule Castes and Schedule Tribes (Prevention of Atrocities) Act.
Earlier, Robertsganj Lok Sabha MP Chhotelal had written to Prime Minister Narendra Modi and accused Adityanath of "scolding" him when he went to take up an issue with him.
While these three Dalit parliamentarians of the BJP have approached Modi with their concerns, Bahraich MP Savitri Bai Phoole has virtually turned a rebel, triggering speculation that she might join the BSP, which she had earlier quit to join the saffron party.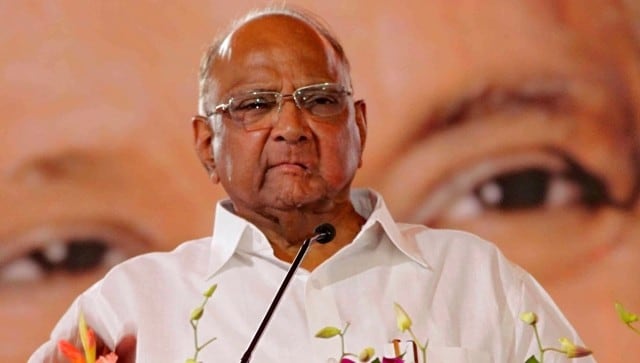 India
Slamming Uttar Pradesh Chief minister Yogi Adityanath over his '80 percent versus 20 percent' remarks, Pawar said the chief minister should take along all sections of society
Politics
The Election Commission has announced seven-phase voting in Uttar Pradesh starting 10 February. Counting of votes will take place in March, along with four other poll-bound states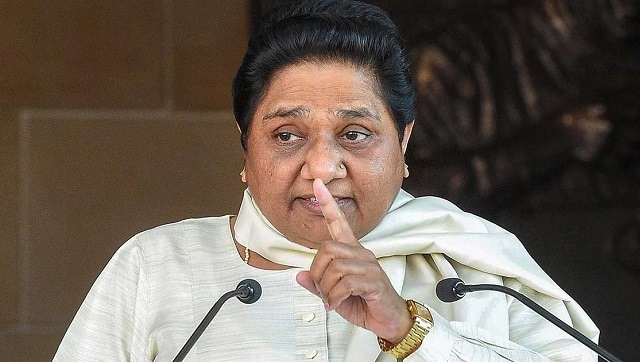 Politics
Elections for the 403 Assembly constituencies in Uttar Pradesh will be held in seven phases starting 10 February, the Election Commission announced