NCP wants Sonia to remain Congress president; says revival of UPA necessary to tackle BJP
NCP leader Tariq Anwar on Monday called for Sonia Gandhi's continuance as party President and revival of the United Progressive Alliance to tackle BJP.
New Delhi: Amid reports of likely elevation of Rahul Gandhi as Congress president, an NCP leader on Monday pitched for Sonia Gandhi's continuance as party chief so she could work for reviving the fortunes of United Progressive Alliance (UPA) to take on the "communal" BJP.
"If Soniaji gives up her party's leadership, then it will send a wrong signal to the ruling party giving them sense that their pressure tactic is working. Also, such a move will demoralise Congress workers. So, she should continue to be in that slot," NCP General Secretary Tariq Anwar told reporters.
Anwar said though none of the UPA constituent has deserted the alliance, its leaders have not met over the past two years since the NDA came to power and insisted that Gandhi should take the initiative to revive it to halt BJP's "communal" juggernaut.
"Soniaji had reached out to top leaders of other parties in 2004 when the UPA-I was formed. Congress, being the largest
opposition party, should again take the initiative to revive UPA," he added.
The NCP Parliamentarian noted no "anti-BJP" Front can be formed sans Congress at the national-level.
Anwar also sought to deflate BJP's claims that the mandate the saffron party received in Assam was reflection of public acceptance of its policies and ideology, saying the NDA major's victory was merely "strategic" as Congress did not take along any other secular party during the polls.
Anwar slammed the Narendra Modi government, saying it has failed to do "anything concrete" on the issue of black money.
Assailing BJP over its claim India is becoming "Congress-free implying Opposition-free," he reminded the Saffron party how the Congress had bounced back after setbacks in 1968, 1977, 1989 and 1999 general polls.
"There is always a phase a when the credibility of a party is at stake among public. During those years, people would feel that Congress was wiped out. But it came back. So, what has happened to Congress now is not permanent. Only thing is it needs to be aggressive and connect with people," Anwar, a former Congress leader, added.
Anwar backed Bihar Chief Minister Nitish Kumar's call for an "RSS-free" India and urged all secular parties to join hands ahead of forthcoming Uttar Pradesh and Punjab assembly polls.
India
The citizenship law is will provide protection to persecuted minorities in the neighbouring countries, the Rashtriya Swayamsevak Sangh chief said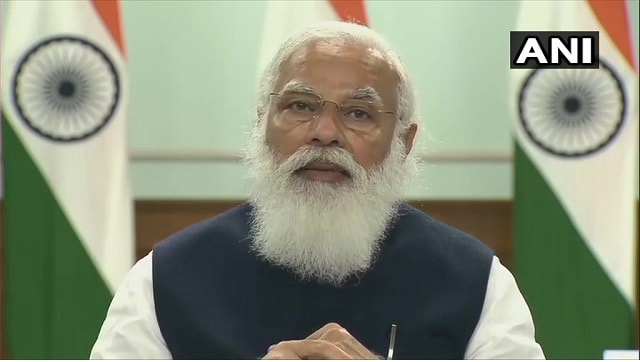 India
Meanwhile, Assam chief minister Himanta Biswa Sarma on Monday said he has directed state police to withdraw FIR against Rajya Sabha MP K Vanlalvena as a "goodwill gesture"
Politics
People of Assam have voted for the BJP for the second consecutive term as they have realised that there is no place for 'aatankwad' (insurgency) and 'andolan' (agitation) in the state, Shah asserted