NCP founding member Tariq Anwar quits, says he felt aggrieved by Sharad Pawar's 'clean chit' to Modi in Rafale deal
Tariq Anwar alleged the prime minister is fully involved in the Rafale deal and it was also substantiated by former French President Francois Hollande.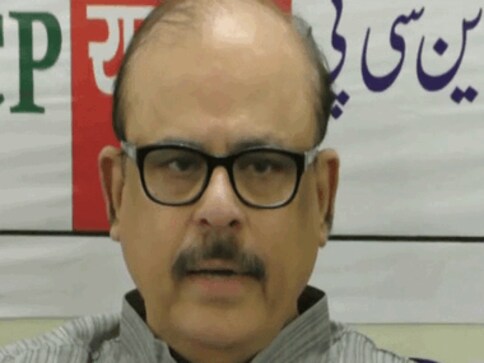 Katihar/Patna/New Delhi: Nationalist Congress Party's founding member Tariq Anwar Friday quit the party and announced he is giving up his Lok Sabha membership, saying he left aggrieved by the party's national president Sharad Pawar's "clean chit" to Prime Minister Narendra Modi in the Rafale deal.
Amid speculation about the veteran Bihar leader's next move ahead of the 2019 Lok Sabha elections, Congress said Anwar was "welcome" to return to the party from where he started his political career.
Anwar was the Bihar Congress president in the 1980s and had represented his current parliamentary constituency Katihar as a Congress MP, before he joined hands with Pawar and deceased Meghalaya leader PA Sangma to form the Nationalist Congress Party in 1999.
The NCP later allied with the Congress and Anwar served as a Union minister in the UPA-II government.
The announcement, made by Anwar in his parliamentary constituency, is seen as a politically significant development for possible alignments in Bihar, where Congress, NCP and RJD have been part of the 'grand alliance or Mahagathbandhan' against the BJP and its allies.
The Mahagathbandhan camp leaders lauded Anwar's decision, with Rashtriya Janata Dal (RJD) urging Pawar to review his stand on the issue.
The JD(U), headed by Bihar Chief Minister Nitish Kumar and an ally of the BJP, termed Anwar's move opportunistic and aimed at "greener pastures".
Anwar's Katihar constituency has a large number of Muslim voters and any indication towards his party or party leaders being sympathetic towards the BJP or Modi government could be politically incorrect, party leaders said.
Notwithstanding the Modi wave, Anwar had managed to win 2014 Parliamentary poll from Katihar as the NCP had fought at that time in alliance with the RJD and the Congress.
In a statement after making the announcement before journalists in Katihar, 67-year-old Anwar said he was resigning from the posts of the NCP's national general secretary and as its leader in the Lok Sabha, besides giving up the party's primary membership and vacating his parliamentary seat.
Anwar's move came a day after media reports quoted Pawar having told a Marathi news channel that he did not think people had doubts over the prime minister's intentions in the Rafale fighter plane deal.
Pawar's reported statement was lauded by BJP chief Amit Shah who asked Congress president Rahul Gandhi to take a cue from his ally and place national interests above party politics. The Congress and other Opposition parties have been targetting Modi and the NDA government over the Rafale deal alleging corruption and crony capitalism. The government has denied the charges.
An NCP spokesperson, however, issued a clarification terming the media reports quoting Pawar as "misleading and confusing" and claimed the party chief has had not given a clean chit to Modi.
Anwar, however, said in his statement he was aggrieved by Pawar's statement since Modi has been given a clean chit over his intention despite the prime minister having not cared to prove himself clean in the Rafale deal.
Anwar alleged the prime minister is fully involved in the Rafale deal and it was also substantiated by former French President Francois Hollande, referring to his reported remarks about France being left with no option in Dassault selecting Reliance Defence as an offset partner as part of the multi-billion dollar deal.
The Bihar leader said he completely disagreed with Pawar's version, which he said has shattered the faith of countrymen in the Opposition.
Lauding Anwar's step, senior Congress leader Prem Chand Mishra said his party would be keenly watching his next political move and if he chooses to return to the party (Congress), he would be most welcome.
In New Delhi, senior NCP leader and Rajya Sabha MP DP Tripathi confirmed that Anwar has quit the party.
RJD spokesman and MLA Bhai Virendra said his party welcomes the bold stand taken by Anwar. "We urge Sharad Pawar, who is a senior and widely respected leader, to review his stand on the issue," he said.
JD(U) spokesman Rajiv Ranjan Prasad, however, said Pawar had only aligned himself with the popular sentiment in the country.
Calling it an act of opportunism, Prasad said Anwar has quit his party shortly ahead of Lok Sabha polls and, perhaps, he will find "greener pastures".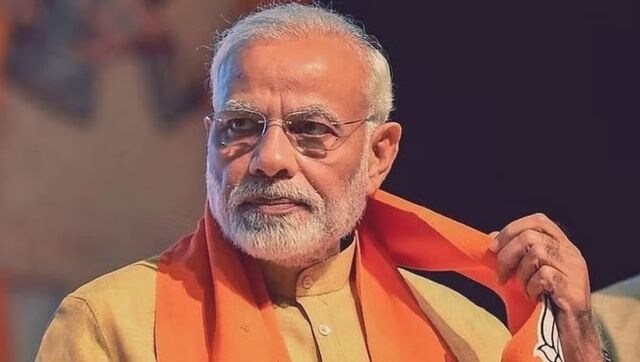 India
Prime Minister Narendra Modi on Sunday said that before 2014 the Congress government at the Centre had no stone unturned to ruin life of poor people
World
The joint meeting of the eight political parties, including Nepali Congress, CPN-Maoist Centre, Janata Samajwadi Party and CPN-Unified Socialist will decide on its official candidate on Sunday when the Election Commission will publish the final candidate's list
World
Lawmakers have been arguing for years that Congress has ceded too much authority to the president over whether troops should be sent into combat, by passing and then failing to repeal open-ended war authorizations that presidents have then used for years to justify military action around the world