Navjot Singh Sidhu working for TV show does not amount to conflict of interest, notes Punjab AG
As per the AG's opinion, Sidhu faces no legal barrier in continuing with his work on the show.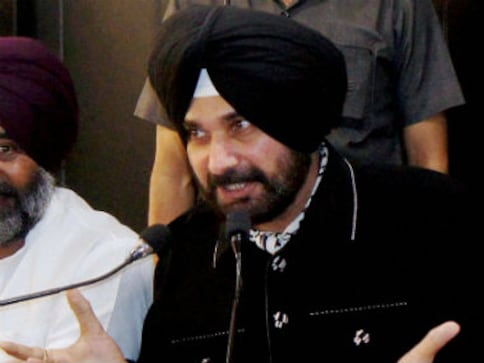 Chandigarh: Punjab Minister Navjot Singh Sidhu can continue as a celebrity-judge on a popular TV comedy show and there is no conflict of interest in it, according to state's Advocate General Atul Nanda.
"The Chief Minister has confirmed that he has received the report from the AG on the issue. Now there is no hindrance to Sidhu's continuation on TV shows, nor there is any need to change his culture portfolio," Chief Minister Amarinder Singh's Media Advisor Raveen Thukral said in Chandigarh on Thursday.
"There was, in the opinion of the AG, no violation of the Constitution of India, the Representation of the People Act, 1951 or the Code of Conduct in this case," he said.
As per the AG's opinion, Sidhu faces no legal barrier in continuing with his work on the show. "There is no conflict of interest between his work on the show and his office and discharge of duties as the Minister of Local Government, Tourism, Cultural Affairs, Archives and Museums for the State of Punjab," Thukral said citing the AG's four-page report.
Singh had asked the Advocate General to give his opinion on whether there was any prohibition or restriction in continuation of Sidhu's work as a celebrity guest on The Kapil Sharma Show.
The report noted that the role and function of a celebrity judge on the show is "not an office of profit under the Government of India/the State Government".
"It is not even an office under the Government of India/ State Government. Hence the continuation of such work would not invite the disqualification of holding of an office of profit within the meaning of Article 191(1)," it said. The AG opined there is "no impediment to the minister continuing with his work on the show in terms of the
Representation of the Peoples Act, 1951, which sets out various disqualifications under Sections 8, 8-A, 9, 9-A, 10, 10-A, 11-A".
"The minister's continuation of work on the show also does not violate Clause 1(b) of the Minster's Code of Conduct," he noted.
India
Punjab Chief Minister Charanjit Singh Channi said the Lakhimpur violence reminded him of the Jallianwallah Bagh massacre in 1919
Politics
The twin challenge before Mamata Banerjee for emerging as a prima donna in the opposition firmament is to build her own national profile while enlarging the geographic footprint of her party
India
Channi said the violence in Lakhimpur Kheri reminds him of the 1919 Jallianwala Bagh tragedy.