Navjot Singh Sidhu, Pargat, Bains launch Awaaz-e-Punjab, lambast Kejriwal's 'intent'
Addressing his first press conference after launching his Awaaz-e-Punjab party, Navjot Singh Sidhu began his monologue in Punjabi, in Chandigarh
Addressing his first press conference after launching his Awaaz-e-Punjab party, Navjot Singh Sidhu began his monologue in Punjabi, in Chandigarh.
Awaaz-e-Punjab is the resurrection & redemption of Punjab that's in dire strait: Navjot Singh Sidhu pic.twitter.com/4qhnw1lNB2
(pic via ANI)

— News18 (@CNNnews18) September 8, 2016
With plenty of finger-pointing (literal and metaphorical) and hand-waving, the cricketer-turned-politician took a barely-veiled attack at his former party (BJP) and its ally in the state (SAD) as he spoke of 'shaking the system that has ruined Punjab'. Sporting a black turban — a far cry from the more colourful sartorial choices one is used to seeing from him — he set the stage for his speech by saying, "There is a tradition in India that good people are kept as decoration pieces and used only for campaigning."
This would foreshadow his animated discourse about what transpired after he left the BJP.
"Kam bolta hoon, lekin jab bolta hoon, kuchh chhodta nahin (I speak rarely, but when I do, I leave nothing unsaid)," Sidhu told reporters before he began his recap.
"Resigning from the Rajya Sabha had nothing to do with Arvind Kejriwal. Two years ago, I had reduced a Rajya Sabha seat when I was called in by Arun Jaitely, Rajnath Singh and Amit Shah. They told me that Jaitely would be spearheading the Amritsar campaign, but I would have a seat in the Rajya Sabha," he noted. Pointing to the fact that he has won four elections, Sidhu added that when he went to tender his resignation, Rajya Sabha chairperson Hamid Ansari told him he had never seen anyone doing this and asked him if he was being pressured to do so. He wasn't, the four-time Lok Sabha MP told him.
"Kejriwal tweeted that I had laid down no conditions ahead of a potential move to the AAP, but that was a half-truth," said Sidhu dramatically, "I asked him to define my role. You see, I wanted to know their motive and intent. After all the party is only around two years old. Leaving a 60-year-old party for a two-year-old party, I told him I was coming for the sake of Punjab."
Eventually, Sidhu said that he was told not to contest the election.
"I said, 'Sat sri akal' and left. I was told to campaign and be a decoration piece. They offered to make my wife a minister," he said, adding, "People asked why Kejriwal was opting for an MLA as chief ministerial candidate over a four-time MP. Is he really so insecure, they asked." "Honest leaders were made mute spectators. We will shake the system that has ruined Punjab and it cannot be shaken by those who have vested interest," added Sidhu.
"Kejriwal thinks he's the only honourable person in this world. What about us?" he proceeded to ask rhetorically, before wondering if he was expected to be a 'Yes man'.
"Awaaz-e-Punjab is not party at this point. It's a forum for a like-minded individuals," said Sidhu. Furthering his point, Sidhu added that the "forum" will take fifteen days and "get back to you with our decision and more details."
It may be recalled that Sidhu had resigned from the Rajya Sabha on 18 July, fuelling speculation that he may join the AAP. However, the former Rajya Sabha member on 2 September floated his new political front online. It will contest the Punjab Assembly elections, likely to be held in January or early February next year.
With inputs from IANS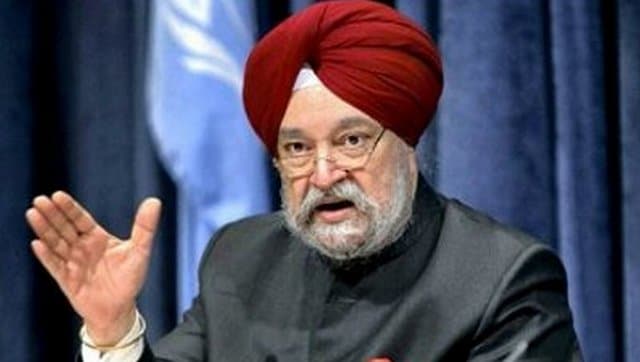 India
The Congress has been asking the BJP-led Union government to shelve the Central Vista redevelopment project and give priority to improving medical infrastructure during the COVID-19 pandemic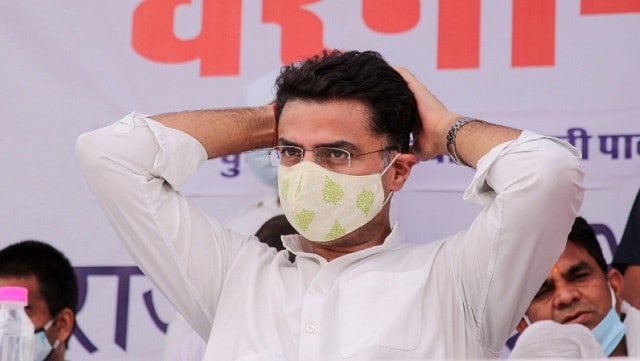 Politics
Sachin Pilot, refuting the claims of him joining the BJP, said that Ritu Bahuguna Joshi doesn't have the "courage to speak" to him
Politics
Before his death, Prasada Sr who had contested and lost against Sonia Gandhi for the leadership of Congress was totally disillusioned with the Congress and Gandhis, in particular