Navjot Singh Sidhu is only psychological boost in Punjab, Arvind Kejriwal will remain a force
Sidhu's entry into the AAP will, at best, work as an added psychological booster in favour of AAP and a further demoralising blow to the BJP and the Shiromani Akali Dal (SAD) on the other.
Will the heavens fall if Navjot Singh Sidhu, who is preparing to serve Punjab in an altogether new avatar, finally joins Aam Aadmi Party? The answer is a big no.
There are for three reasons why:
First, there already exists a huge pro-AAP wave, if not a tornado, that sweeps across almost all regions of Punjab at this point of time. Second, the Badals and the Majithias are on the verge of getting blown away by anti-incumbency. And third, the Congress, which could have otherwise been the natural claimant for power in Punjab, finds the AAP campaigns too hot to handle and is in no position to pull back Arvind Kejriwal's party that has already surged miles ahead.
Sidhu's entry into the AAP will, at best, work as an added psychological booster in favour of AAP and a further demoralising blow to the BJP and the Shiromani Akali Dal (SAD) on the other.
To understand all this better, you need to take a look at what most of the opinion polls have been saying about Punjab lately.
The survey done by VDP Associates gives AAP 100 of the total 117 assembly seats with 46.1 percent vote share. The SAD-BJP combine, in sharp contrast, might not bag more than 13 seats with a vote share of 26 percent. And the Congress, with a vote share of 24 percent, would find itself placed at the bottom with just 3 seats.
Another survey conducted by Huffington Post C-Voter presents more or less the same picture. It gives 94-100 seats to the AAP. The SAD-BJP combine are, on the other hand, projected to get 8 to 14 seats. And the Congress would have to remain third with 6 to 12 seats.
India Trending Now has also conducted an opinion poll. According to this survey, the AAP would get 85 to 89 seats with a vote share of 39 percent to 43 percent. The SAD-BJP alliance would bag anything between 9 to 13 seats with a vote share of 21-25 percent. This survey which was conducted in March this year, however, gives the Congress 16 to 20 seats with a vote share of 29-33 percent.
The opinions of opinion polls might not be considered sacrosanct, especially in the aftermath of Delhi and Bihar results. But multiple opinion polls giving two-third majority to a first-timer is indeed unprecedented. Those who claim to know Punjab inside out believe that the number of seats projected by the pollsters this time might not necessarily hit the bull's eye, but their general direction of projections looks correct.
Jayesh Bhatia, a young Punjabi, who often writes in Quora talked to many of his friends and relatives back home to unfold the so-called mystery of the APP's political blitzkrieg in Punjab. Here is how he sums up his findings in telegraphic language: "Arvind Kejriwal is loved by people. More on the ground. Even more on the fields. The hate that you see on the social media is politically funded/backed. Who will not love a CM who gives you 100 percent compensation for crop loss and basic amenities at nominal costs? Many people hate Kejriwal due to misinformation campaign done by the BJP in particular."
The young Punjabi further writes: "AAP has a strong volunteer network. The volunteers work tirelessly to spread Delhi Government's works comparing it with highly inefficient BJP-SAD group. This strategy took AAP way ahead of Congress, which was slowly reviving under Captain Amarinder."
Bhatia's exuberance apart, it is pertinent to note that even in the Modi wave of 2014, the AAP had bagged 4 of the total 13 Lok Sabha seats in the state. And, if you break the figures down across Assembly segments, you would notice that they had beaten all adversaries in 35 constituencies and came second in another 25 places. That was in itself a commendable feat by a new-comer party. And remember, this had happened before Kejriwal's spectacular victory in the Delhi state elections. Now, like it or not, the AAP is a much stronger force.
Let's now get back to the issue of Navjot Singh Sidhu who is, according various TV channels, slated to formally declare his independence from the BJP and accept membership of the AAP on August 15. No doubt, the AAP will further be bolstered with the arrival of an "eminently recognisable face" in Punjab. That Sidhu is a fiery speaker apart from being a crowd-puller and an entertainer. Punjab will have to wait to hear from the horse's mouth till the Independence Day.
And, in the meantime, guns will go probably silent in any case with Kejriwal doing vipassana at a Himalayan tourist spot close to the abode of Dalai Lama in Dharamkot. The BJP and the Badals can afford to relax for ten days! Yes, can you image what happens when Kejriwal goes silent?
It's perhaps time for wit and humour to prosper on the otherwise nasty political front. Here is how Firstpost's Bikram Vohra argues in his inimitable witty style: "The only logical reason why Kejriwal is doing this is wreck everyone's happiness. The media, for instance, will be so badly hit that they might have to retrench staff as TRPs/sales fall. Reading a newspaper or site with nothing from Kejriwal is akin to a chicken party without any chicken in it."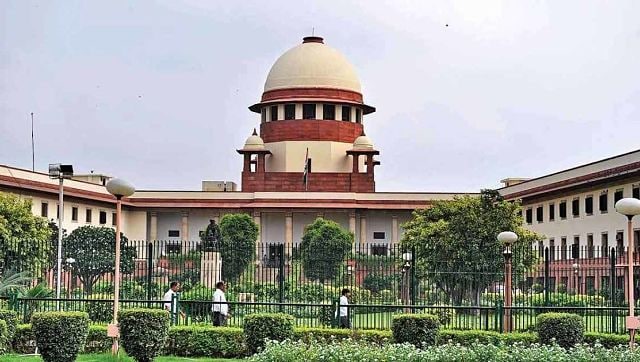 India
A Supreme Court Bench, comprising Justices DY Chandrachud, L Nageswara Rao and S Ravindra Bhat, also said that if any action is taken against such posts by citizens in distress, it will be treated as contempt of court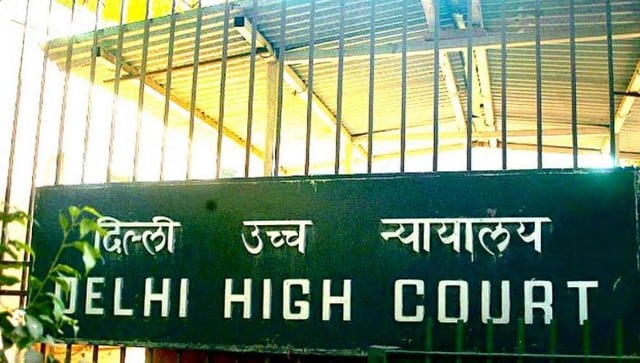 India
A bench of justices Vipin Sanghi and Rekha Palli also observed that all big healthcare institutions should mandatorily have their own oxygen-generating plants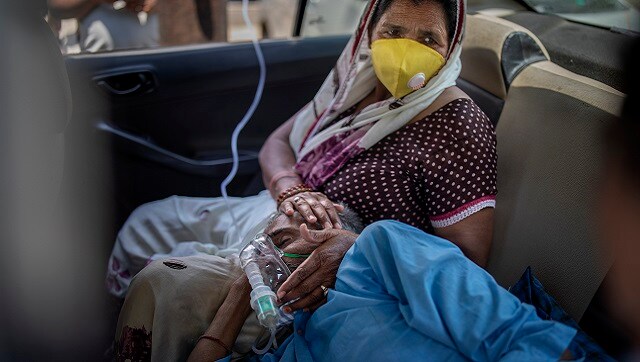 India
West Bengal and Uttar Pradesh reported their highest single-day spike in cases for the third consecutive day on Saturday