Navjot Singh Sidhu's RS exit is BJP's third major jolt in three months
Navjot Singh Sidhu, who is known for dishing out some of the most incisive idioms, told reporters that in a war between right and wrong, you can't afford to be neutral. Sidhu doesn't his mince words.
Samar shesh hai, nahi paap ka bhagi kewal vyadh;
Jo tathast hain, samay likhega unka bhi apradh.
This is a couplet drawn from one of the many thunderous classics — Parashuram Ki Pratiksha — written by Rashtra-kavi Ramdhari Singh Dinkar, who was famous for his ceaseless condemnation of those who espoused the cause of neutrality in battles between right and wrong, good and evil and just and unjust.
Indeed, Navjot Singh Sidhu, who is known for dishing out some of the most incisive idioms, phrases and quotations in course of his cricket commentary, echoed Dinkar's spirit when he told reporters that in a war between right and wrong, you can't afford to be neutral. Sidhu doesn't his mince words. By late last night, it was clear to one and all that 'Sixer Sidhu' had put the blame on the troika consisting of Prakash Singh Badal, Sukhbir Singh Badal and Bikram Singh Majithia for all that was wrong in Punjab.
And BJP was only guilty by association.
There were three more reasons why the cricketer-turned-politician decided to sever all connections with Amit Shah's party abruptly on the opening day of the current session of the Rajya Sabha: First, like a seasoned batsman, who can gauge the mood of the pitch even before stepping onto the crease, he had read the writing on the wall in Punjab, where the Badals are struggling for survival. The Aam Aadmi Party has already come from behind to make waves as one of the main contenders for power in the border state.
Second, the miffed sardar had come to realise that Prime Minister Narendra Modi, who was personally instrumental in making him a nominated MP, wouldn't give him any further leeway in his crusade against the Badals. The BJP leadership had stoically adopted a thus-far-and-no-further attitude in the post-nomination scenario.
And third, he thought the AAP leadership was all too eager to welcome him as their chief ministerial face. Little wonder then that his resignation from the Upper House and Arvind Kejriwal's show of penance at the Golden Temple coincided perfectly yesterday.
Within minutes of the temperamental sardar's rebellious gesture, almost all leaders who matter in the AAP including Sanjay Singh, Sucha Singh Chotepur and Bhagwant Singh Mann rushed to shower praises on him for what they described as a courageous step in the fight against adharma in Punjab. On his part, Kejriwal tweeted:
People can give their rt hand for an RS seat. Ever seen a sitting RS MP resigning to save his state? I salute Sidhu ji for his courage

— Arvind Kejriwal (@ArvindKejriwal) July 18, 2016
In sharp contrast to the celebratory atmosphere in Kejriwal's camp, BJP leaders appeared to have been taken aback. They looked clueless. Hit hard by their inner party intelligence failure, BJP leaders labored to dismiss the Sidhu episode as inconsequential. And believe it or not, the Congress, the BJP and the Akalis seemed to have joined hands in a chorus to downplay the ramifications of the neo-Sidhu effect in Punjab politics!
All on one side of the fence, their party spokespersons were seen groping for words together to launch a counterattack on the AAP on TV. But their arguments that followed lacked weight.
Sidhu is indeed seen as a force multiplier for the AAP. He is one the best-known faces in Punjab. And he enjoys a clean image. All this apart, his anti-doping, anti-corruption statements were lapped up positively by the anti-establishment sections of the Punjabi society. But even more importantly, he is considered a youth icon, supreme orator and crowd-puller.
In the short run, Sidhu's Rajya Sabha exit has hurt the BJP almost irreparably in Punjab. In fact, it is seen as the third huge jolt the party has had to suffer in three months close on the heels of its debacles in Uttarakhand and Arunachal Pradesh. And as for the Badals, it'll have nightmarish implications. Remember, Sidhu is a Jat.
Here are some of Sidhu's quotable quotes which might give you a glimpse of the way he thinks:
"You can't play a symphony alone, it takes an orchestra to play it."
"One who doesn't throw the dice can never expect to score a six."
"You got to choose between tightening your belt or losing your pants."
"A revolutionary idea is usually one with its sleeves rolled up."
"Nothing ventured, nothing gained. And venture belongs to the adventurous."
"If the heavens throw you dates, you got to keep your mouth open."
"The cat with gloves catches no mice."
"A fallen lighthouse is more dangerous than a reef."
One doesn't know if the last quote actually fits into BJP's state of affairs in Punjab!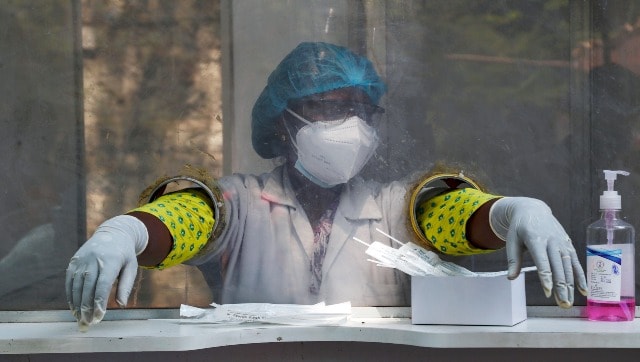 India
In recent months, local newspapers have amplified COVID-19 coverage on their front pages, taking an unusually critical stance on the government's records
Politics
In the recently-held West Bengal assembly polls, Byapari's remarkable story took another twist.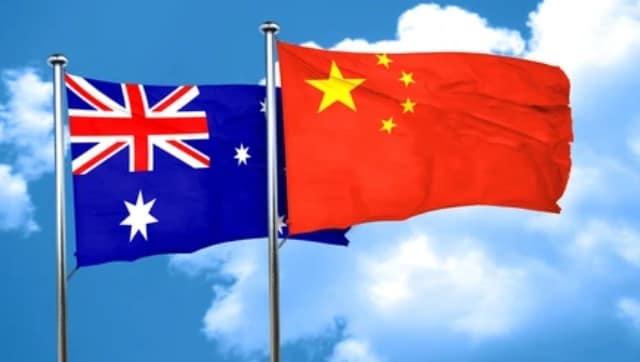 World
The document quoted by the media report shows Chinese officials describing SARS coronaviruses as heralding a 'new era of genetic weapons'