Natwar Singh on Sonia Gandhi: Leave the disgruntled ex-courtier aside
Sonia Gandhi has expectedly trashed Natwar's claims. So it his word against hers now. Sonia says she would have to write a book to put the record straight. Till then "One life is not enough".
They may hate the Gandhis, they may love the Gandhis but they cannot do without the Gandhis. While in the good books of the 'family' they enjoy the perks that come with it; out of favour they love to trash it, and it pays. How? Ask Natwar Singh, the bureaucrat-cum-politician, who has come out with scathing revelations on the Gandhi family. These promise to jack up the sales figures of his book. Either way it is a win-win situation for people like him.
Once an insider at 10 Janpath Natwar Singh has been an outsider for nearly a decade now. The timing of his book is a statement in itself. He has chosen to strike the beleaguered Gandhi household when it is battling on various fronts. He points to then 34-year-old Rahul Gandhi's lack of courage in preventing his mother from taking up the prime ministerial assignment against the background of his grandmother and father's fate. But, why wasn't Natwar bold enough to take on the Gandhis while the UPA was in power? Just when the Congress was waiting for a report by AK Antony on the causes of the electoral debacle Natwar Singh butted in to make the most of the situation.
While it pours out lot of bitterness against Sonia Gandhi, Natwar's book also reflects a tilt towards the new ascending star of Indian politics. Singh says what Sonia has "achieved" is the reduction of one of the "greatest political parties" of the world into a "rump" of 45 members in the Lok Sabha. And, in the same breath he predicts Narendra Modi will restore India's image with the commanding majority he enjoys.
The book has expectedly drawn comments from those who know him or those who overestimate the impact of his writing on the family which once meant so much to him. His choice of words like "authoritarian" and "capricious" to "Machiavellian" and "secretive" to describe Sonia Gandhi shows he has not got over the humiliation of being thrown out of the Congress inner circle in the wake of the Volcker controversy.
In many ways Natwar's writing reminds one of MO Mathai, the former aide of Jawaharlal Nehru who chose to run down his former boss and his family with his perceptions of their personal lives as perceived by him. Writing about Mathai's revelations in the book, Reminiscences of the Nehru Age, 1978; My Days with Nehru, Khushwant Singh had described Mathai as namak haram, a betrayer.
Even if his one-sided account of events is true to some extent, it stretches credulity when he claims that Sonia Gandhi sent Priyanka in her feminine mufti to request him to drop the Rahul Gandhi chapter. It reflects the propensity of people to draw cheap mileage from the proximity to the family.
Whatever be his relevance in the feudal order of Bharatpur Natwar Singh means little to current students of politics, history or foreign affairs. So, to come out with a book and make it sell using Rahul Gandhi as launching pad can be seen as a good tactic. Journalists in Rajasthan who saw him hop from party to party and change prefixes to his name would hardly trust him for his intellectual honesty or political conviction. Not surprising therefore to see him remaining on the fringes even while enjoying considerable influence on the erstwhile first family of Indian politics.
Coming from the family of courtiers to the Bharatpur royalty Natwar Singh did well for himself to pursue studies under royal scholarship in Scindia School, Gwalior, Mayo College, Ajmer, St Stephen's in Delhi and later in England before joining the Foreign Service.
Staying close to power came easy to him. He consistently enjoyed political patronage from Indira Gandhi and Rajiv Gandhi and even won an election in 1984 during the post-Indira assassination wave from Bharatpur. To be acceptable as a part of the royalty he described himself as Kunwar Natwar Singh. He never won another election and tried to sustain his political relevance by reinventing himself as a Jat leader, as Choudhary Natwar Singh. After his unlamented departure from Gandhi household has by turns sucked up to Maywati's BSP and to BJP's Vasundhara Raje. In his 80s now he can only be expected to stay relevant through such tricks.
Sonia Gandhi has expectedly trashed Natwar's claims. So it his word against hers now. Sonia says she would have to write a book to put the record straight. Till then "One life is not enough".
Find latest and upcoming tech gadgets online on Tech2 Gadgets. Get technology news, gadgets reviews & ratings. Popular gadgets including laptop, tablet and mobile specifications, features, prices, comparison.
India
The former US president writes that the transition to a more market-based economy in the 1990s unleashed the extraordinary entrepreneurial talents of Indians
Politics
Khurshid, in a Facebook post, said if the mood of the electorate is resistant to the liberal values the party has espoused and cherished, it should be prepared for a long struggle rather than look for short cuts to get back into power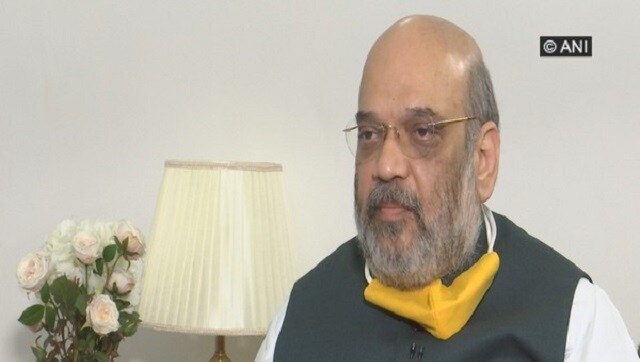 India
The home minister said that Jammu and Kashmir will always remain an integral part of India and warned the People's Alliance for Gupkar Declaration of 'going against the national interest'