Nationwide Register of Citizens is needless, has no justification, says Nitish Kumar in Bihar Assembly after Opposition asks about his stand on CAA, NRC, NPR
Referring to an impassioned speech made by leader of the opposition Tejashwi Yadav, who had demanded that the chief minister, who is an ally of the BJP, come clean on the issue of CAA, NRC and NPR, Kumar wondered from where did this talk of NRC sprung up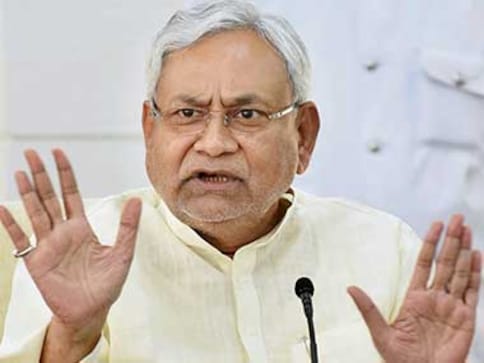 Nitish Kumar on Monday asserted that nationwide implementation of NRC was needless and had no justification

He made the remarks on the floor of the state assembly

The country is witnessing huge turmoil on these issues CAA, NRC, and NPR
Patna: Bihar chief minister Nitish Kumar on Monday asserted that nationwide implementation of the National Register of Citizens (NRC) was needless and had no justification. He made the remarks on the floor of the state assembly while thanking the House members for unanimously approving a constitutional amendment for extending quotas to SCs and STs by another 10 years.
Referring to an impassioned speech made by leader of the opposition Tejashwi Yadav, who had demanded that the chief minister, who is an ally of the BJP, come clean on the issue of Citizenship Amendment Act (CAA), NRC and National Population Register (NPR), Kumar wondered from where did this talk of NRC sprung up.
The country is witnessing huge turmoil on these issues (CAA, NRC, and NPR), Kumar said, adding that we should keep in mind that NRC was an exercise confined to Assam as part of the accord signed by the Rajiv Gandhi government.
A nationwide NRC would be needless (koi zarurat nahin hai) and has no justification (koi auchitya nahin hai). We do not think any such thing is going to take place. I think the Prime Minister, too, has spoken clearly on this, he added.
Entertainment
Sharing a few pictures of Kumari and himself, Sonu Sood informed fans that she underwent a surgery recently and it was successful.
Politics
Kishor, who is touring the state as a spade-work for full-time launch into politics, shared on his Twitter handle an image of a national highway passing through Madhubani district which, he said, reminded him of the "jungle raj of 1990s"
India
The police had raided Anant's native village Ladma under Barh police station in 2019 and seized one AK-47 and hand grenades. Anant was named accused in the FIR and charges were framed against him on 15 October, 2020