Naresh Agarwal joining BJP despite their acrimonious past proves adage of no permanent friends or enemies in politics
There are no permanent friends or enemies in politics. Naresh Agarwal's inputs could be vital for the BJP while preparing for the 2019 Lok Sabha election.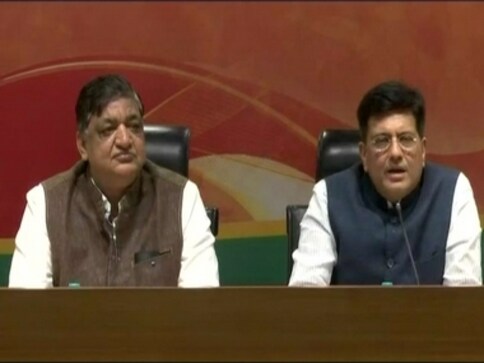 In early August 2001, the then Uttar Pradesh chief minister Rajnath Singh surprised the people of the state, as also political observers outside it, by summarily dismissing Naresh Agarwal from his government.
Agarwal was then the energy minister in the government, and was the founder-leader of the Loktantrik Congress Party in the state Assembly. His party was a constituent of the ruling NDA at the Central and state level. The Rajnath Singh government in the state was critically dependent on his party's support. It was, thus, considered inconceivable that Agarwal could ever be treated in this manner, no matter how serious the provocation.
Agarwal had split the Congress, taking 22 MLAs with him to form the LCP. The party extended support to the Kalyan Singh government and subsequent BJP governments led by Ram Prakash Gupta and Rajnath Singh. By mid-2001, he had become bolder. His brazen ways of running his ministry were a talking point in political circles. Some hinted at corruption, but no complaint was ever made. He would behave like a man possessed with supreme political power and a massive social support base. He would criticise the government and not spare even the chief minister.
In August 2001, after he returned from a trip to Switzerland, he held a convention in Haridwar. There, he blamed chief minister Rajnath Singh for the deteriorating power crisis in the state.
Rajnath couldn't take it any longer and sacked Agarwal without consulting his party seniors, and without informing other colleagues in the state. That was a moment of glory for Rajnath. The then UP chief minister not only called Agarwal's bluff but also ensured that almost his entire party continued to support him for the remaining term. The Loktantrik Congress Party subsequently threw Agarwal out of its fold. Rajnath was hailed as a no-nonsense leader with strong political will, someone who would put his government on the line on matters of principles, that too months before Assembly elections.
It would be interesting to know how Rajnath Singh, now Union home minister, reacted when he was informed of Agarwal's induction into the BJP.
In 2017, during a debate on cow vigilantism and mob lynching in the Rajya Sabha, Agarwal had been severely criticised by the BJP for comparing Hindu gods with brands of alcohol.
The finance minister and leader of the House (Rajya Sabha) had then said, "He has linked each of the Hindu gods with a brand of alcohol. If he had made this statement outside Parliament, he would have been liable for prosecution. You have not realised the gravity of what you have said. Do you have the audacity of saying such things in relation to any other religious denomination? Would you do this?" Entire BJP benches were up in arms against Agarwal. He apologised later in the day.
But as they say, there are no permanent friends or enemies in politics.
Agarwal, at the moment, can be considered a good catch for the BJP. He had been with the Samajwadi Party for a long time and his term in the Upper House now has come to an end. He has joined the BJP with the blessings of Amit Shah at a time when the SP is cozying up to the Bahujan Samaj Party. The SP, under Akhilesh Yadav, is making desperate bids to stay relevant, by first aligning with the Congress (in the last Assembly election) and now with the BSP in the by-elections for Gorakhpur and Phulpur.
Originally a Congressman, Agarwal has also been with the Bahujan Samaj Party. He served as the party's national general secretary and also contested a parliamentary election on its ticket. He has the distinction of having been a part of all political parties that matter in UP – Congress, BSP, SP and now the BJP.
After joining the BJP in the presence of railway minister Piyush Goyal, Agrarwal said he was joining the party because he was deeply impressed by the work done by Prime Minister Narendra Modi and Uttar Pradesh chief minister Yogi Adityanath. He said that he could not be with a party which was on a suicidal path and did not care for its own interests and identity – as it first aligned with the Congress and now with the BSP. "In any case, my community (Vaishya) has been with the BJP. I have thus joined the party where I should have been."
He, however, made some derogatory remarks against Jaya Bachchan, albeit without naming her. The BJP clearly did not like his statement about Jaya. Party spokesperson Sambit Patra stated that the BJP respected people from all domains. External affairs minister Sushma Swaraj also said that while Agarwal is welcome in the BJP, his comments about Jaya Bachchan were 'improper and unacceptable.'
Shri Naresh Agarwal has joined Bhartiya Janata Party. He is welcome. However, his comments regarding Jaya Bachhan ji are improper and unacceptable.

— Sushma Swaraj (@SushmaSwaraj) March 12, 2018
Agarwal knows the internal structures of the SP and BSP very well. At a time when the SP and BSP are coming together to stay afloat in state politics, Agarwal's inputs could be vital for the BJP while preparing for 2019. On his part, Agarwal knows that the BJP of 2018 is different from what the party was in 2001.
Find latest and upcoming tech gadgets online on Tech2 Gadgets. Get technology news, gadgets reviews & ratings. Popular gadgets including laptop, tablet and mobile specifications, features, prices, comparison.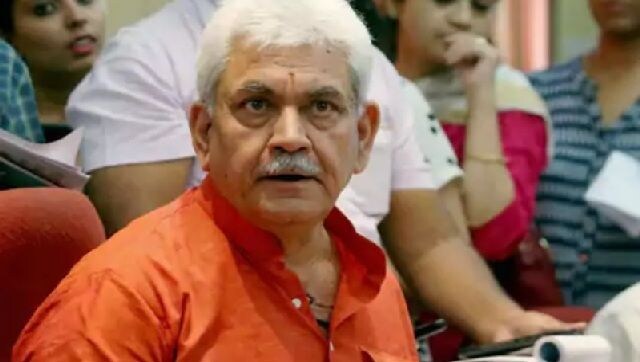 India
Sinha was a minister in Prime Minister Narendra Modi's government between 2014 and 2019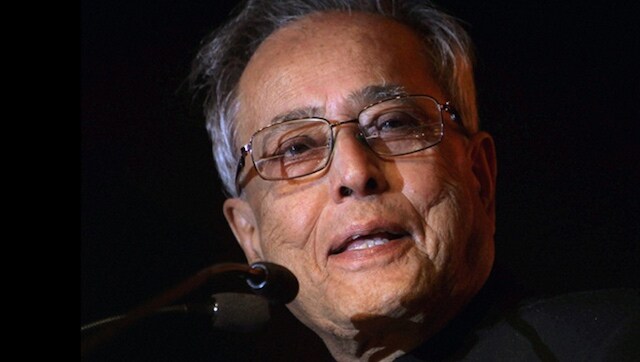 India
The 84-year-old asked those who came in contact with him in the last week to get tested as a precaution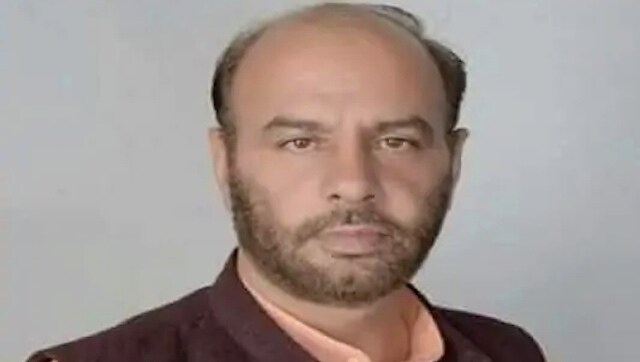 India
Sanjay Khokhar was the district president of the BJP for three years and was removed from the post before the 2019 Lok Sabha elections