Narendra Modi's topi politics is all about appeasing his voter base
By snubbing a skullcap and embracing a veshti, Narendra Modi faces an uncomfortable question. Why is a veshti a sign of respect for someone's traditions and a skull cap a symbol of pandering?
To be the prime minister of a country as vast and diverse as India, you have to be willing to step out of your comfort zone.
Narendra Modi famously hit his "discomfort zone" in 2011 in his Sadhbhavna fast when a Muslim cleric offered him a skull cap and Modi politely rebuffed him indicating he'd be okay with his green chadar instead.
That hiccup has dogged Modi on the campaign trail as he crisscrosses the country to the extent that when he finally showed up on Aap Ki Adalat for an interview he had to address it.
His answer was forthright and commonsensical.
"If wearing a cap were to be seen as a symbol of unity, then I never saw Mahatma Gandhi, Sardar Patel or Pt Jawaharlal Nehru wearing such caps," said Modi.Then he elaborated about his discomfort at greater length. "Actually a bad practice of appeasement has crept into Indian politics. My job is to respect all religions and traditions of all. I live my tradition and respect tradition of others. This is why I cannot fool people by posing for photographs wearing a cap."
That is commendable. Indian politics, especially in a time of television cameras, has become all about the photo-op. At rally after rally, the first order of business is tying on the turban in the local style. At a rally in Mewat, Aam Aadmi Party candidate Yogendra Yadav promised his audience that if he were to win the election, he would take his oath in a Mewati turban. The audience applauded lustily.
But of course both sides know it's a meaningless gesture. A turban is no more than a pat on the head. It's not roads, or a new engineering college, or jobs for unemployed youth. It's a costume drama ritual that's as much for the cameras as it is for the audience. It masquerades as empathy for the community in attendance but everyone knows it's faux empathy, taken off immediately after the rally, and easily replaced at the next stop in the next state by different headgear. It's not that different from the Bollywood star who comes to Kolkata and swears her favourite sweet is rosogolla and then heads to some other city and gushes about its sohan papdi. In reality, she might eat neither, because she's watching her figure.
Modi knows he is not a popular man with Muslims. 2002 remains an albatross around his neck. If he has to win them over, he has to make them believe in his development for all mantra. He has to convince them that he will be fair, if not a friend, to everyone in the same way a judge needs to uphold the law of the land no matter what he thinks about it. Wearing a skull cap is not a solution for Modi's Muslim problem. It would just be a costume change.
That logic would work fine except even as he's elaborating at such length about his principles, Modi is happily togging up in full veshti paired with shirt and angavastram for a photo-op with Rajnikanth. Rajnikanth appreciated it saying he looked at home in it. Tamil Nadu BJP secretary Vanathi Srinivasan who had originally come up with the idea told The Telegraph that they had sent a set of veshtis (silk, cotton and polyester) for Modi to choose from. And the crowd at Modi's rally in Meenambakkam applauded heartily.
So why is a veshti a sign of respect for someone's traditions and a skull cap a symbol of pandering?
It provided the perfect opportunity for Omar Abdullah to get a dig in via Twitter.
Mr Modi the problem isn't you refusing to wear caps/turbans for a photo op it's the refusing of only one type of cap that's wrong.

Modi's vikaas for all, appeasement for none does not extend to his own head. So the man is willing to look perfectly ridiculous in a hornbill cap from Arunachal Pradesh. He's worn strange contraptions with peacock feathers. He's tied a saffron Sikh turban. And he's looked like he's ready to plant some paddy on the banks of the Brahamputra with a giant conical cane hat on his head. If Modi does not believe in national unity by headgear what are all those caps about? A little too much sun on the campaign trail and no orange BJP cap handy?
This little spat over a hat seems pretty inconsequential except it hints at a larger obduracy which Modi wants to pass off as a matter of principle but is clearly something more discomfiting. Sometimes it's not the hat that is pandering, it's the refusal of the cap that is pandering to another set of voters. And the Shiv Sena mouthpiece Saamna picked up on it right away and praised him saying "he deserves kudos for preventing this 'topi-kand' in front of cameras" in the name of secularism.
When he says he cannot wear a skullcap to "fool" people, Modi is betraying his inner queasiness rather than some higher principle. What is he afraid people would be "fooled" into believing? That's he's willing to curry favour with Muslims? If they cannot have an apology, let them have a topi instead?
Modi has always been masterful at controlling his image and sending out signals via his speeches without needing to spell out his message the way an Amit Shah or Azam Khan do. For example in Modispeak, Rahul Gandhi is usually mocked as shehzada, not the yuvraj firmly establishing him with a line of "invading" sultans rather than homegrown rajahs.
Wearing the skull cap would have been a largely empty but harmless gesture of symbolism. Not wearing the cap of any tradition would have been a matter of strict principle. But by wearing everything but the skull cap, Modi is in effect doing exactly what he's said he will not do – appease some and show others their place.
And if the Congress is a rank opportunist shilling for votes by switching caps in a pantomime of secularism, Modi one-ups them by slyly pitching for votes not just by wearing caps but also by rejecting them. The tragedy is that he then passes it off as principle.
Mad Hatter: Do you know why they call me Hatter?

Alice: Because you wear a hat?

Mad Hatter: No. Because I'm always there when they pass the hat, so to speak.
(From Alice: Episode 1)
Find latest and upcoming tech gadgets online on Tech2 Gadgets. Get technology news, gadgets reviews & ratings. Popular gadgets including laptop, tablet and mobile specifications, features, prices, comparison.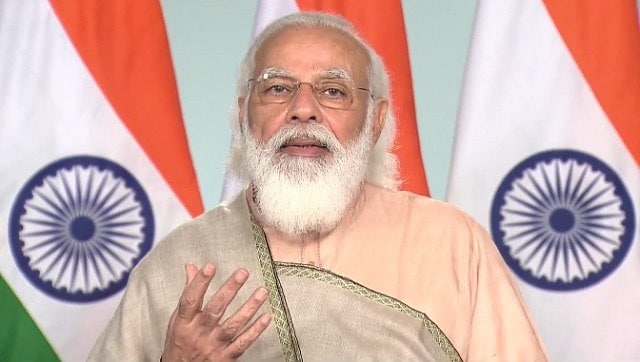 India
The government has an 'integrated approach to energy planning and our energy agenda is all-inclusive', said the prime minister on Tuesday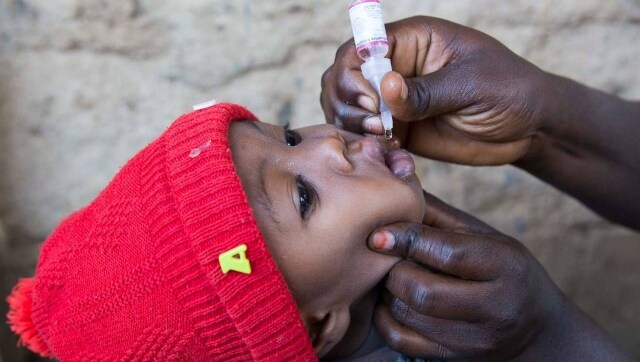 India
The National Immunisation Day (NID), commonly known as Pulse Polio Immunisation programme, was scheduled for 17 January across India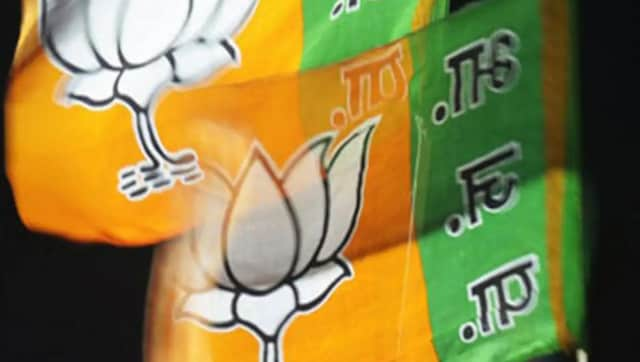 Politics
AK Sharma, a 1988 batch officer from Mau district in Uttar Pradesh, is considered close to Prime Minister Narendra Modi and had worked with him in Gujarat