'Look where they are and where we are': In Gandhinagar, Narendra Modi focusses on Congress, attacks Rahul
Prime Minister Narendra Modi had come prepared and left an electrifying effect on his party's rank and file through his forceful speech in Gandhinagar as part of the BJP's campaign.
The Gujarat Gaurav event was billed to be the largest-ever rally of BJP workers anywhere in India. This event, planned in Gandhinagar, lived up to expectations in terms of numbers, crowd management, and also the message that the party's supreme leader, Prime Minister Narendra Modi had to deliver to his foot soldiers to boost their morale in the run-up to the Gujarat assembly elections.
Through this rally, the BJP officially sounded its poll bugle for the Gujarat elections. Though Modi has made several trips to Gujarat of late, they all were official engagements. This was his first "political" rally in Gujarat as the party's chief campaigner. He had come prepared and left an electrifying effect on his party's rank and file through his forceful speech in which he kept on invoking Gujarati pride. His answer to Rahul Gandhi's borrowed slogan from social media—'vikas pagal ho gaya hai' (development has gone crazy)—was in Gujarati, which, translated in English, would mean, "we are development, we are Gujarat."
Modi knows that in Gujarat he needed to speak in Gujarati. But then, he also knew that the whole nation would be watching his speech's live telecast and they would want to understand the kind of narrative he would be building for an election which matters the most to him in terms of his personal aura. So, for the better part of his speech, he spoke in Hindi. When he intended to communicate directly with small manufacturers, traders and businessmen in the state, and address their concerns on GST and demonetisation, he spoke in Gujarati.
He knew that GST is an issue with a section of people who, incidentally used to be hardcore BJP supporters, and he needed to address their concerns. Recently, he made remedial changes in the existing GST structure. In the Gandhinagar rally, he assured that more remedial measures are in offing.
Thus, at one level, Modi was trying to win over an influential section of Gujarati society, and at another level, he was invoking Gujarati sub-nationalism with an eye on the larger audience in the state. He repeatedly reminded them how the Congress, since the time of Jawaharlal Nehru, had been averse to the progress of Gujarat. He claimed that the party and its leaders were of an anti-Gujarat mindset.
The prime minister then lampooned Congress vice-president Rahul Gandhi for his statement 'iss jawab ka sawal chahiye' (need question to this answer). Modi said he can have an answer to a question, solution to a problem but can't have a problem to a solution, or a question to an answer.
To drive home his point that Nehru was anti-Gujarat and anti-Sardar Patel, Modi went on to claim that Jawaharlal Nehru had laid the foundation stone of the Narmada water project, but never allowed it to be completed simply because the project was initially conceived by Sardar Patel. One must imagine the benefits to the state if this project had been completed 50 years ago. He added that he had to face great difficulties when, as the chief minister, he began focusing on the Narmada-Sardar Sarovar project. Modi sought to convey the message that the Congress was and continues to be afraid of BJP and its earlier avatar Jana Sangh.
He pointed out the other irony of the Congress – the party general secretary in-charge for Gujarat is former Rajasthan chief minister Ashok Gehlot. As chief minister, Ashok Gehlot had tried to block water supply to north Gujarat even when it was pointed out to him that the water, which could be given to Gujarat was otherwise going to be drained in the sea. But Gehlot was unrelenting. Modi made it a point to tell his audience that same Gehlot is today the Congress's chief strategist for Gujarat, another indicator that the Congress never liked progress of this state.
Modi is aware that a substantive section of the population in the state takes pride in him as one of their own in the Prime Minister's chair. He played his time tested card – playing the victim and the hero in one go. In came the victimhood, "When I was chief minister, they (Congress) would play all sorts of dirty tricks. They thought they can't lay their hands on Modi till they put Amit Shah behind bars…Look at the situation today—where they are, and where we are."
Modi alleged that when the Congress failed to bring any substantive charge against the BJP, it went back  to playing the communal and casteist card. He claimed that the Congress even called names to development. "The Congress can't fight elections on a development plank. It does not have guts to do that. We focus on development and they focus on nepotism."
What would hurt Congress even more was Modi's reminder that Sonia Gandhi and Rahul Gandhi are out on bail in a corruption (National Herald) case. He said that the Congress is a 'zamanati' (on bail) party, which embraces convicted leaders (the likes of Lalu Prasad Yadav) and leaders out on bail in corruption cases (the likes of Kanimozhi).
As Modi concluded his speech, he reminded the audience that he would be back in his home state on 22 October, on the Gujarati new year, to inaugurate his "dream" development project for the Saurashtra region.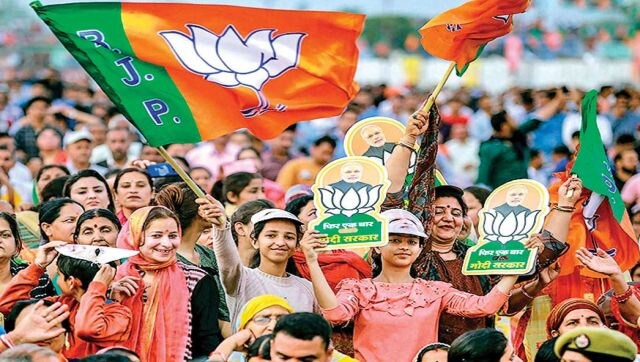 Politics
The Patel community is an estimated 12-14 percent of the population and one-fourth of the party's vote share in the state can be contributed to them
Politics
Addressing the foundation day of the All India Mahila Congress, Gandhi said that the ideology of the Congress is completely opposite of the BJP-RSS and only one of the two ideologies can rule the country.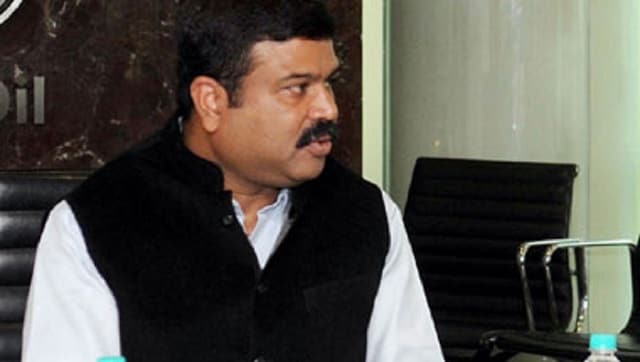 India
The minister's response came after the former Congress president called for the postponement of the NEET examination as many other examinations are scheduled around 12 September