Narendra Modi's Gujarat model has no space for RTI activists
A small Google search reveals that Gujarat occupies one of the top slots in the list of states where RTI activists have been killed in recent years.
by Prashant Pandey
Dinu Solanki, sitting BJP MP of Junagadh, and a close associate of Amit Shah (Modi's most trusted), was arrested by the CBI for the murder of Amit Jethwa, an RTI activist, seeking to expose his illegal mining activities. While one would surely worry about such an incident, one wouldn't attach too much importance to it if it were just a single, isolated incident. A small Google search however reveals that Gujarat occupies one of the top slots in the list of states where RTI activists have been killed in recent years.
But before going into that, it must be put on record that Gujarat is a laggard in the implementation of the RTI Act. Let's accept it. The RTI Act is a pain point for politicians. The UPA government – which enacted it incidentally – has "suffered" as activists have unearthed documents and scams using it. It is these revelations that the BJP has used to pan the Congress nationally. However, thanks to the communication deficiency of the Congress, the BJP has gotten away scot free for its own mind blowing record of attacks on RTI activists.
Wikipedia gives a full listing of RTI activists harassed, assaulted and killed in recent years. A quick scan of those "killed" reveals that five out of some 23 odd killed in recent years (22 percent) were from Gujarat. Isn't that rather surprising considering just how peaceful Gujarat is supposed to be? An equally high 10 out of some 51 – nearly 20 – "assault" cases are also from Gujarat, a state that accounts for barely 5 percent of India's population. In contrast, the known "danger" pockets – UP, Bihar, Jharkhand – account for barely a handful of assaults and killings.
There is also this other minor detail that must be brought up.
That Gujarat has for long had a huge deficit in RTI Commissioners. Even today, as per the CIC website, Gujarat has just 2 CICs as compared to 8 and 9 in Maharashtra and TN respectively, and more than five in most other big states. Narendra Modi's mantra has been simple – what is all this RTI rubbish? If it hadn't been for a constitutional necessity to follow the laws of the land, Modi would have done away with the RTI totally! It's the same with the Lokayukta, another painful body that tends to stop a government in its tracks. Why have a Lokayukta at all? Gujarat hasn't had one since 2003! These are key elements in the Gujarat model that Modi is promising us all.
This blog post has been reproduced with full permission from Prashant Pandey. 
Find latest and upcoming tech gadgets online on Tech2 Gadgets. Get technology news, gadgets reviews & ratings. Popular gadgets including laptop, tablet and mobile specifications, features, prices, comparison.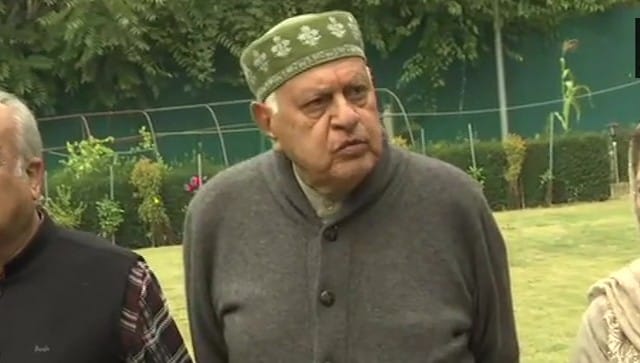 Politics
In a two-page letter to J-K Election Commissioner KK Sharma, Farooq Abdullah said providing security to a select few and literally interning the rest is a gross interference in democracy
India
Taking to Twitter, both leaders slammed the Central Government, claiming that the UT administration is blocking candidates opposed to the BJP from campaigning by using security as an excuse
Politics
While the BJP has had a strong presence in Karnataka for over 15 years now, it has hitherto struggled to make headway in other southern states