Narendra Modi victory walk: Good governance, development for all laced PM's speech at BJP HQ
A day after the Bharatiya Janata Party (BJP) stormed to power in Uttar Pradesh and Uttarakhand, and is on the verge of forming alliance governments in Manipur and Goa, prime minister Narendra Modi on Sunday undertook a victory parade in the national capital
Prime Minister Narendra Modi in his first public appearance since the Bharatiya Janata Party (BJP) swept Uttar Pradesh and Uttarakhand said that the electoral win has marked the golden era for the saffron party as he addressed party workers at BJP headquarters in Delhi. He, however, added that the win was not handed down to the party on a silver platter but was a result of generations of BJP workers' hard work and dedication.
"With every election, support for BJP is increasing across the country and the party's victory march is moving ahead," Modi said.
Advising party workers to accept the resounding win with grace, Modi said, "We should be humble after the massive victory, and use this as a platform to serve the people."
Promising governance and development for all, Modi also asserted that the BJP win has ensured an end to the politics of appeasement in the state. He said, "Governance and elections are two different issues and they should not be mixed. Irrespective of who supported us, our governments will work for all people," adding, "In a democracy, a government is formed on majority but it functions on consensus; our govt is for those who were with us and those who were against us."
Modi also said that the BJP's win marked the start of a new trend of developmental politics, as compared to the earlier era when such issues were mentioned by politicians only in passing. The prime minister reiterated that he will push himself harder to justify the trust people had reposed in him, adding that the BJP will fulfil all its poll promises.
A day after BJP stormed to power in two states, and is on the verge of forming alliance governments in Manipur and Goa, Modi on Sunday undertook a victory parade in the national capital.
Greeting jubilant party workers and supporters, Modi flanked by prominent party leaders walked to the BJP headquarters in Lutyens' Delhi, a day after the party's historic electoral win in Uttar Pradesh and Uttarakhand. This was the first public appearance of the prime minister after poll results were declared in five states on Saturday. As Modi's motorcade arrived at the roundabout on Ashoka Road near Le Meridien Hotel, he was greeted by supporters who had gathered on either side of the road.
A few metres away from the roundabout, he got off his car and walked towards the BJP headquarters on 11, Ashoka Road to attend the party's Parliamentary Board meeting. Surrounded by security personnel, Modi waved at his supporters during his "victory walk" amid a shower of petals and chants of "Modi, Modi".
In view of Prime Minister's roadshow, a multi-layer security cover was put in place on Ashoka Road with hundreds of personnel of Delhi Police, Central Industrial Security Force (CISF) and Border Security Force (BSF) as well as National Security Guard (NSG) commandos deployed. The BJP workers danced to the drum beats outside the party headquarters, where Modi was felicitated, waved party flags and shouted slogans of "Har Har Modi, Ghar Ghar Modi".
Later in the day, top party leaders, including BJP president Amit Shah, huddled up to brainstorm about the future course of action in Goa where the recent polls have resulted in a hung assembly.
Before Modi came to the dais, Shah also addressed party workers, thanking them for their relentless hard work during campaigning. Terming the BJP's victory in Uttar Pradesh assembly polls as "unprecedented", Shah said the win is a stamp of approval on Prime Minister Narendra Modi's work.
Shah said the party would win the 2019 Lok Sabha poll with a bigger mandate than 2014.
"The victory is a stamp of approval on Prime Minister's work," Shah said addressing party workers and supporters at the BJP's national headquarter. "It is after a long time that a party is getting two-third majority in Uttar Pradesh. This victory is unprecedented in many ways," Shah said.
"After independence, Narendra Modi is the leader who has not just talked about the poor but worked for them. He is the most popular leader," Shah claimed, adding that the demonetisation scheme, free cooking gas connections to the poor, mission on toilets under the Clean India programme and Jan Dhan accounts worked in favour of the BJP.
"This is two steps ahead of our victory of 2014. In the coming days, we will also spread to eastern and western states. We will get a bigger mandate in 2019 under the leadership of Narendra Modi," he said.
With inputs from agencies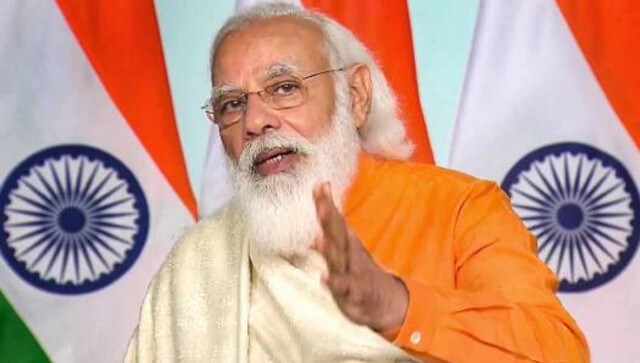 India
Huge celebrations have been planned for the occasion, with over 71,000 diyas to be lit at Varanasi's Bharat Mata temple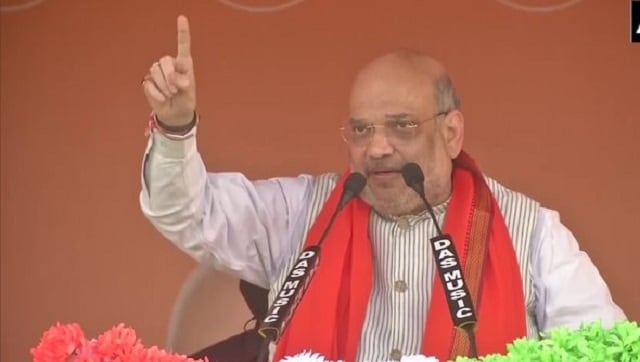 India
The meeting, being organised to commemorate the sacrifices of freedom fighters who fought against the Nizam and Razakars, would be held at the district headquarters town of Nirmal near Adilabad.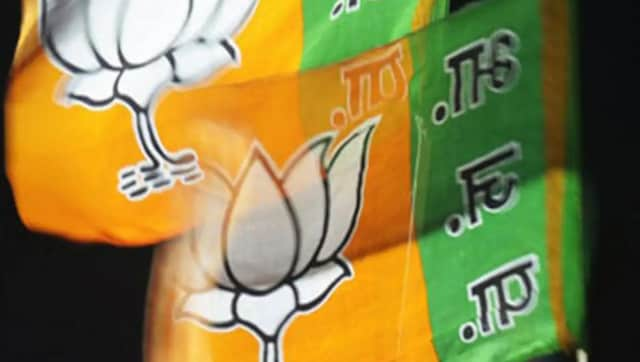 Politics
Union ministers Hardeep Singh Puri and Meenakshi Lekhi have been named co-incharges for the Punjab polls along with MP Vinod Chavda