Narendra Modi to visit Palestine on 10 February, in first-ever trip to Ramallah by an Indian PM
Prime Minister Narendra Modi is set to visit Palestine on 10 February, during which he will hold a meeting with the Palestinian President Mahmoud Abbas, media reports say
Days after Israeli prime minister Benjamin Netanyahu's much talked about India tour, Prime Minister Narendra Modi is set to visit Palestine on 10 February. The prime minister will hold a meeting with the Palestinian President Mahmoud Abbas during his visit there, media reports say.
As part of India's outreach to the Arab world, the prime minister will visit the Palestinian capital of Ramallah, apart from Oman and the United Arab Emirates (UAE), according to The Hindu.
According to India Today, Modi will also attend the 'World Government Summit' in UAE, where he has been invited to be the keynote speaker. Modi's three-country visit will take place from 10 to 12 February.
This visit to Palestine comes just days after Israeli Prime Minister Benjamin Netanyahu's six-day trip to India. The India Today report adds that Modi might go to Palestine through the Jordan route rather than go through Israel.
According to NDTV, Modi's visit to Israel last year, when he did not visit Palestine, seem to display efforts to de-hyphenate Israel and Palestine. The move was seen as indicating an intention to develop closer ties with Israel.
However, a diplomatic source said to The Hindu that Modi's visit to Palestine would be the "most important" in the Arab country's calendar.
Modi's upcoming trip will be the first-ever visit by an Indian prime minister to Palestine.
The official added that the trip also indicates that India remains on track with its traditional stance on Palestine.
According to IANS,  the issue of Indian support to the two-state solution was also discussed during the meeting between Modi and Netanyahu, although it was not a "central part" of discussions.
Last month, India had also joined 127 other countries to vote in the United Nations General Assembly in favour of a resolution opposing the recent decision of US President Donald Trump to recognise Jerusalem as Israel's capital.
With inputs from agencies
India
In the past, some widows have visited the prime minister's residence to tie him rakhis on Raksha Bandhan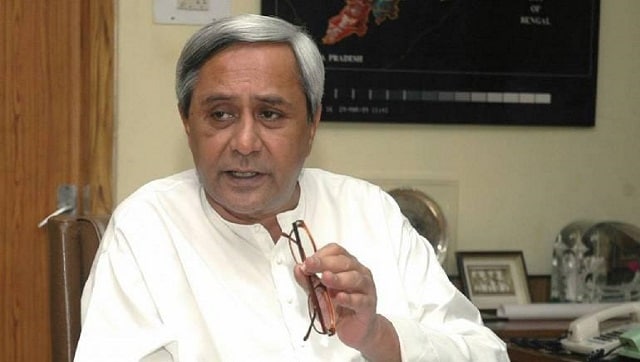 India
Odisha is visited by natural calamities every year destroying life and property and straining a state that already lacks in essential telecom, railways and banking infrastructure
India
National Handloom Day is observed on 7 August. It is a day to acknowledge the handloom weaving community for their huge contribution to the country.