Vikram Batra's mother speaks: Why use my son's name for votes?
'They called him 'sher shah', I was told. Maine bhi kya sher bete ko janam diya hai (I have given birth to such a brave son)...' she says. And he remains better that way, she says, not as a poll slogan.
Fifty-seven-year-old Kamal Kanta Batra, doesn't dolefully pause over the last few memories of her 24-year-old son Captain Vikram Batra, but hurries over them with the impatience of a little boy eager to put a particularly bad math test behind him:
It was five degrees Celsius and he had still not recovered from the injuries he had sustained while trying to recapture Point 5140 in the Kargil sector of Jammu and Kashmir. In the course of a few weeks, he had been showered with bullets, was numbed by frost-bites and yet led battalions to reclaim at least five peaks where the Pakistani army had laid a siege on.
As the rest of his mildly rattled country remained glued to their television sets, trying to make sense of the first real 'war' the country was fighting in a long, long time, Batra's doctor had told him that the sub-zero temperatures in the mountains were something his wounds could no more face up to, she says.
"You shouldn't climb a single peak again," he told Batra.
"Kya hoga, jaan hi jayegi naa (What will happen? I will only lose my life, right)?" Batra retorted.
On 7 July, 1999, Vikram Batra died while  trying to save an officer injured during an enemy offensive on Point 4875. Fourteen years later, his mother, has found herself in rather difficult situation - where the memories of her son risk being read as an advertisement, not something she rightfully owns, but rather as something manufactured to elicit sympathy. All because she decided to contest this year's Lok Sabha elections for the Aam Aadmi Party from Himachal Pradesh.
"I have never once used his name once during my campaigning. But say, even if I were to say that I am his mother, would I be doing something wrong? Is it not true that he is my son, that I am his mother?" she asks.
In another political climate, everyone would tend to agree with her. Not in these times, though. In fact, BJP spokesperson Meenakshi Lekhi during a panel discussion with Times Now, questioned if Batra would have been equally offended had she not been fighting this year's polls on a AAP ticket. Batra insists that she would be.
She cannot recollect exactly how the phrase 'Dil Maange More' came to be associated with her son - the exact day, time and context. "It was all over the place... everyone was talking about it, how he said, 'yeh dil maange more' and then became a martyr for the country," Batra's tells Firstpost over the phone. Evidently, her last few memories of her son were ones gleaned from accounts of excitable TV anchors, reams of newspaper reports and the stunned murmurs of people she knew and half knew.
"When the doctors warned him, he said, he might die, but there will be dozen others who'll follow him. Aur bhi Vikram Batra paida honge desh mein... He fought more battles despite his injuries, despite the knowledge that death is just one weak step away," Batra says, quietly putting the meaning of 'dil maange more' in context. "Mujhe pata tha who wapaas nahin aane wala ab (I knew he won't return this time). But of what good is a mother who mopes while her son gives up his life fighting?" says Batra, her voice now wearing a resigned sense of calm.
This calm disappears the moment you mention Narendra Modi. "He used the same lines to ask for votes... ask for votes?!" she repeats, her voice now thick with disbelief.  "Usne vote jorne ke liye yeh bola? Kaise bol sakte hai aise?" she says.
During a rally in Himachal Pradesh, Modi addressing a rally said, "Vikram Batra died for the country - he had said - yeh dil maange more. I say it too. I want all four seats in Himachal. I want 300 lotuses across India."
"If you want to ask for votes, ask it on your own steed. Why use my son's name to ask for votes? Why use the lines he held very close to him to ask for more and more votes?" Batra asks.
Batra's tongue is yet to be coated by the heavy political metaphors  her contemporaries are learning. She is alternatively solemn and agitated, spouting homilies and then wondering aloud about the political circus. She didn't always mean to join politics and had a healthy disdain for politicians for the longest time, she tells Firstpost. "I have been a teacher for 30-35 years. I have worked with Red Cross and done social work but the thought of joining politics never crossed my mind. When AAP was launched I was very impressed but never thought of signing up for it," she says.
Four months back, however, AAP came knocking on her doors and requested her husband to join the party. A former employee of the education department, he was then undergoing treatment at a hospital in Chandigarh. "He said he couldn't join and refused. Then they asked me. I thought over it and realised that what Kejriwalji says is true. How many people could I have helped by doing just social work? Unless you enter the government and enter the political system, how can you cleanse it?"
Batra joined AAP soon after. "I have been a people's person. I have travelled widely with my husband who was a government employee. I can mix with people and I love talking to them," she says, naming the skills she thinks will help her deal with the business of politics.
So how does she plan to deal with the fact that her son has suddenly turned into a political project of sorts? "Main badi himmat rakh rahi hoon (I am trying to remain strong)," she says, her voice back to wearing the cloak of calm.
Throughout her twenty-minute conversation, Batra refers to her deceased son as 'Captain Vikram Batra', making it obvious how she chooses to remember him. Interestingly, she never brings him up, unless she is specifically asked a question about him. Hers was not a family from a defence background, but they decided to embrace the uncertainty of an army man's life because that's what her son wanted to do.
"When Captain Vikram Batra was in the second year of his college in DAV College Chandigarh, he cleared the entrance examination for a job in the merchant navy. He went and cleared the interview and medical tests, without telling us. Once he had decided to join them, he informed us," she recounts.
Two days before Batra was supposed to leave for his new job, the 20-year-old, remembers his mother, seemed a little uneasy. "We were all sitting in the drawing room... Captain Batra, my husband and I. He said, 'this job is going to give me a lot of money but who needs this money, you at least don't' he told us. We said, yes but, what else was he thinking. He saidm 'mereko nahin jaana, kuch aur karna hai'."
A year later, he took his defence exams and cleared them. "They called him 'sher shah', I was told. Maine bhi kya sher bete ko janam diya hai (I have given birth to such a brave son)..." she says. And he remains better that way, she says, not as a poll slogan.
Find latest and upcoming tech gadgets online on Tech2 Gadgets. Get technology news, gadgets reviews & ratings. Popular gadgets including laptop, tablet and mobile specifications, features, prices, comparison.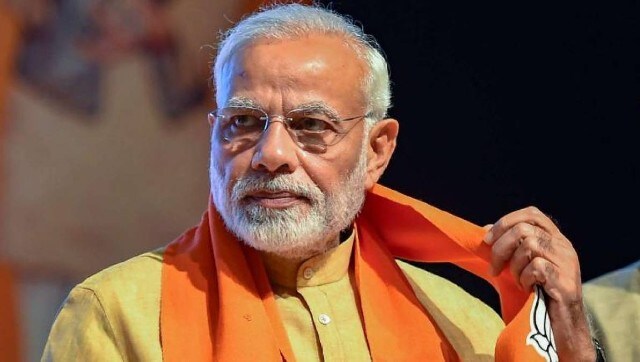 India
Modi also said that "Work from Anywhere" is a new normal in the post-COVID world and suggested the creation of a virtual G20 secretariat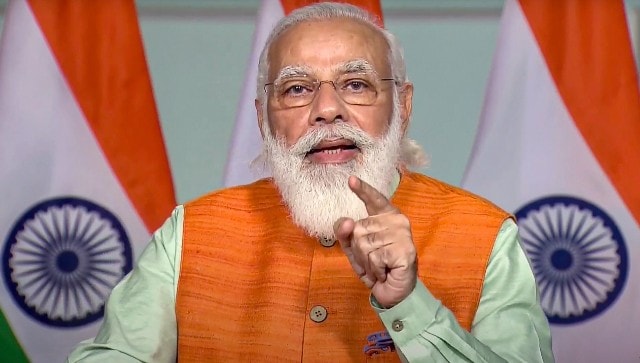 India
The total estimated cost of the projects is Rs 5,555.38 crore. The projects are planned to be completed in 24 months under the 'Jal Jeevan Mission' announced by the prime minister last year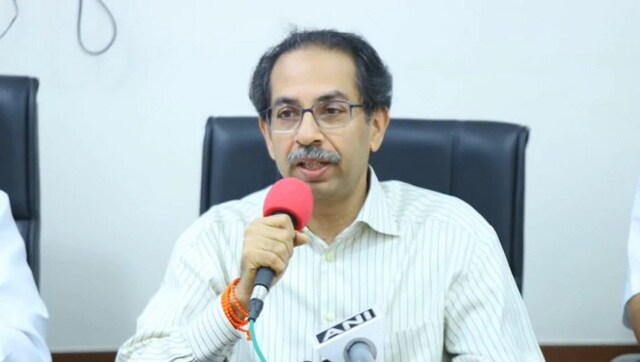 India
The CM made the remarks during Narendra Modi's video conference with chief ministers of the eight states with the highest number of COVID-19 cases