Narendra Modi may not wait till 2019 for General Elections: Will India hold 'dual' polls with states in 2018?
Prime Minister Narendra Modi is apparently contemplating advancing the dates of the 2019 General Elections, due in May that year, to the fall of 2018.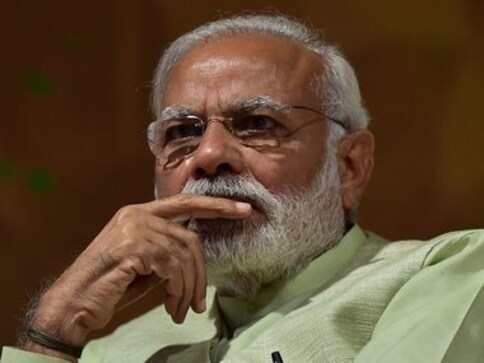 In what appears to be a departure from the routine, Prime Minister Narendra Modi is apparently contemplating advancing the dates of the 2019 General Elections, due in May that year, to the fall of 2018.
Political cognoscenti in the capital say that the prime minister is trying to encash on BJP's recent landslide victory in Uttar Pradesh, India's most populous state, and wants to retain the tempo.
Interestingly, the 'Bharat Yatra' planned by party president Amit Shah is an effort to retain this hype – with as many as 2,470 BJP workers from across the country spending a whole year visiting polling booths. This would not be all, another 1,441 workers would spend six months and 3,78,000 workers will spend 15 days to reach out to party cadres and ensure better polling management in areas outside their home districts, a clear indication that there's no stop in Modi and Shah's electoral preparedness.
"He (Modi) wants to defy all conventional assumptions and consolidate his power, so that he emerges with a strong position for the 2019 elections... which he wants to advance to September or October, 2018," a senior BJP leader said.
The difference between the advanced dates for the polls and the original ones for the General Elections is not much, just five to six months. The leader said that BJP secured a stunning victory in Uttar Pradesh because it was seen as a referendum on Modi, who took the risky decision to eliminate most of India's cash with his demonestisation drive. "There are many within the party who feel this (momentum)  needs to be encashed upon."
The move, claim many in New Delhi, could give Modi a significant advantage in the elections. If he wins, it would bring him closer to his goal of becoming a leader of historic significance.
Shah has made it clear to the top party brass that the prime minister's move needs to be seriously debated within the party circles and with other political parties.
Interestingly, the move to advance polls was first mooted by BJP veteran Lal Krishna Advani, when he was the home minister in 2004. The then prime minister, Atal Bihari Vajpayee, was known to have been opposed to the idea. But he let Advani and the then BJP president Venkaiah Naidu persuade him into cutting short his tenure by six months. The results were disastrous.
Modi, a brilliant tactician, first wants a buy-in from everyone into his plans. He knows that will happen if his party wins the numbers game in Rajya Sabha by early 2018.
This is his first game plan. The second is even more ambitious. Modi, claim sources in BJP, wants to merge the state elections along with the General Elections – a herculean task.
The new thinking, claim Prime Minister's Office (PMO) insiders, is happening because the government wants to cut down the costs of holding elections twice. According to a poll conducted by NDTV, an estimated Rs 30,000 crore was spent by the government, political parties and candidates in the last Lok Sabha elections, making it by far the most expensive electoral exercise in Indian history. The unofficial expenditure figure was more than double this estimate.
A CMS pre-post poll study claimed that upwards of Rs 5,500 crore were spent by political parties in the recently concluded Uttar Pradesh Assembly polls. Again, the unofficial expenditure figure was more than double.
Modi wants to curtail this expenditure, explaining to political leaders that it's imperative to curtail electioneering costs.
The PMO, it is reliably learnt, is in touch with both the Election Commission (EC) and NITI Aayog, seeking advice from both on the fallout if such a decision is eventually taken by the ruling BJP-led NDA government at the Centre.
Modi, confident his party will have a majority in the Rajya Sabha by March next year, wants to make some legislative changes that help the government push state Assembly elections along with the General Elections.
While it was not immediately known what was the reaction of the Election Commission, NITI Aayog top brass indicated to the prime minister that such a gigantic exercise may not be possible before 2024, which means the Indian government must wait for another seven years to put such an operation in place.
"The prime minister has expressed his concern at the constant bickering that takes place whenever a new proposal is mooted by the government. And, he said he has noted with regret that no one raises the issue of humungous election spending. But if the BJP and its allies have a majority in both houses, there could be a chance to push through some legislative changes," a top source in Delhi said.
"This move is a big one and calls for a host of deliberations if the government is keen to put this in motion. Some of the talks have already happened with the prime minister and chief ministers of several states," said the source.
The all-powerful Rashtriya Swayamsevak Sangh (RSS) has backed Modi on this, encouraging him to go all out and seek the mandate for the dual polls.
The source said that for almost two months, Modi has been deliberating with a host of chief ministers of states and has sought their feedback.
Interestingly, the chief ministers of the BJP-ruled states – the list ranging from Vasundhara Raje Scindia of Rajasthan, Shivraj Singh Chouhan of Madhya Pradesh, Yogi Adityanath of Uttar Pradesh, to Raman Singh of Chhattisgarh – have agreed upon the wishes of the prime minister, so has the chief minister of Telangana, K Chandrashekar Rao.
But Punjab and West Bengal's chief ministers have pooh-poohed the idea, saying they would not mind agreeing to the Lok Sabha date being advanced but plugging it with state Assembly elections would be an impossible task. Addressing party leaders at a function in Kolkata, Bengal chief minister Mamata Banerjee said she had been privy to such discussions by the prime minister but it would be next to impossible to hold state polls along with the General Elections.
"We have just been elected with a huge mandate... why go back to the people of the state for votes again?" she told a Bengali news television channel, on 20 April.
Captain (retd) Amarinder Singh of Punjab has also rejected the idea, saying his party has just swept to a great victory in the state and it would be very taxing on the state to push the machinery into another election right next year.
Similar concerns have come forth from Assam, a state that's ruled by the BJP.
The PMO has hinted there could some "grace years" granted to those states which have just been to the polls, but the million dollar question remains: On what basis will be the "grace years" be granted?
Communist Party of India's D Raja said that the move was next to impossible. "We have heard of it, and I don't think it can be worked out. We have to dismantle many mechanisms, many systems."
Communist Party of India (Marxist)'s Mohammed Salim said that advancing the polls is nothing extraordinary and that it has once happened before, but doubted if state elections could be combined with the General Elections. "It will be very tough for the BJP. Let that happen first, the talks are at a very preliminary stage."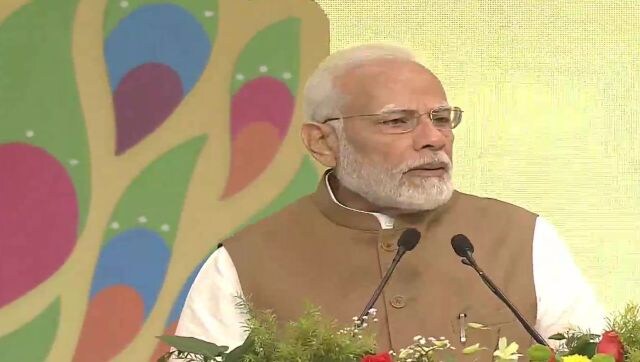 Politics
'In the past, the Congress had used words like 'neech aadmi', 'maut ka saudagar' and 'naali ka keeda' for me. I urge you to talk about development instead of playing this game of 'aukat', he said
India
The Assam government, however, on Tuesday said it would hand over the investigation into the violence on its disputed boundary with Meghalaya in West Karbi Anglong district to a central or neutral agency
Politics
The BJP-led Madhya Pradesh government, however, seems to be pulling ahead of the grand-old party with its latest implementation of the PESA Act, 1996 in presence of the country's first tribal president, Droupadi Murmu