Narendra Modi may become more dictatorial, set to pursue Hindutva policies, says CPI
With the BJP looking set to win Gujarat and Himachal Pradesh elections, Prime Minister Narendra Modi may become 'more dictatorial', CPI general secretary S Sudhakar Reddy said
Hyderabad: With the BJP looking set to win Gujarat and Himachal Pradesh elections, Prime Minister Narendra Modi may become "more dictatorial", CPI general secretary S Sudhakar Reddy said on Monday.
The Left leader said he now expected the BJP to pursue the "Hindutva policies" more vigorously.
"Narendra Modi may become more dictatorial. It is not a positive sign for Indian democracy," Reddy told PTI.
The CPI leader said although the Congress improved its tally in Gujarat, the ruling party (BJP) could overcome "anti-incumbency", and that it was a pity that "secular forces" could not defeat the saffron party.
"Anti-BJP forces should come together to fight against communal forces," he said, adding that an electoral understanding between the Left and such parties may not be easy to forge at the national level.
"But wherever it (the electoral alliance between anti-BJP forces and Left parties) is possible, it should be thought of. We have to discuss and come to conclusions. Right now, we cannot come to conclusions in haste. There is a necessity for secular forces to fight more strongly and unitedly," Reddy asserted.
The veteran communist leader also had a word of praise for newly-appointed Congress president Rahul Gandhi, saying he did a good campaign and could clearly carry the "message of anti-communal forces" during campaigning.
When asked if he expects Gandhi to emerge as a "good leader", Reddy said it depended on how he was going to implement reforms inside the party.
"The policies of the Congress also have to be changed," he said.
The Left leader said the Congress should come "closer to poorer sections of people" and get rid of the "brand of being pro-corporate".
Click here for live coverage of Gujarat Assembly Election 2017
Click here for detailed coverage of Gujarat Assembly Election 2017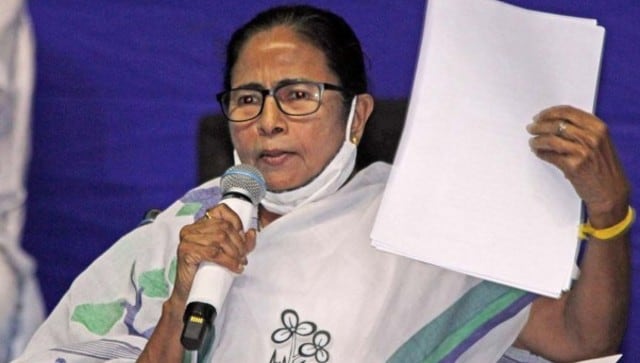 India
The TMC chief also claimed that Narendra Modi and Amit Shah were trying to create problems for her government at every step as they are unable to digest the BJP's defeat in the recent state Assembly polls
Politics
The UP CM's visit to Delhi comes close on the heels of the BJP holding a series of review meetings in Lucknow, which had fuelled speculation of a ministerial reshuffle in the state
Politics
Amid the ongoing tussle with the central government, West Bengal Chief Minister Mamata Banerjee announced that Alapan Bandyopadhyay has retired as the Bengal chief secretary. He will be appointed as chief advisor to chief minister from today, Mamata further added.