Narendra Modi in Varanasi: Why PM must rebut every Tom, Dick and Rahul on Sahara
As Narendra Modi, decides whether or not to respond to Rahul Gandhi's allegations of corruption, It would be best to nip the Gandhi offensive in the bud before it begins to corrode his credibility
It is a very serious charge. But Rahul Gandhi, who accused Indian Prime Minister Narendra Modi of taking bribes worth Rs 65 crores, has to prove it.
But unless there is a paper trail that leads from the coffers of the Sahara corporation to Modi directly it is all a bit of a muchness. Books on accounts are often kept in multiples and organisations handing over huge sums of money to politicians are not likely to be so naïve as to make entries that say: given to Narendra Modi...sign here.
Considering logically that these sums are amassed from black money or an undisclosed slush fund the paradox is that they should be mentioned as entries in a book in the first place. Such money does not officially exist so even if it was given there is no need to record the transaction.
Now, if there were tapes in audio or video since, of course, there would not be signed receipts or cheques, Rahul might have had given a little more attention to his attack. The fact is that even such a major indictment made publicly with the so-called figures and dates (most specific) hasn't exactly sparked a furore because Gandhi's credibility factor is very low.
The Sahara diary that indicates the nine entries of payment given to Modi is just too neat and convenient to materialise at this juncture, especially when the Indian PM has the whole nation standing to attention over the currency purge.
But, disbelieving as one might be, the Gandhi thrust cannot be ignored. We might find it churlish and without substance since books are being cooked up all the time, but the question then is whether Modi is duty-bound to respond to the smear or simply treat it with silent contempt.
It is a question of jurisprudence, not politics. Can the Prime Minister afford to ride the wave till it capsizes on the beach of frail human memory?
Most likely he can, as he did this morning during his Varanasi speech. Such condescension might work at a public rally where theatre plays a major part, but it could go very wrong unless the prime minister addresses Rahul's charges directly. His public relations coterie should advise him correctly. It would be best to nip the Gandhi offensive in the bud because with the accusations also roping in the Birlas, clearly, someone is feeding Rahul information. Real or concocted? We do not know.
And with each such "disclosure" it will corrode credibility.
If monies were given for elections, for specific projects or for whatever reason — good, bad or ugly — the first step is to disassociate the personal element from the disbursement and clarify that nothing went into the prime minister's pocket.
One might stop here and ask why Modi should bother to defend himself against every Tom, Dick and Rahul who decides to attack the leader of the country. In many cases, this is a valid premise but since Modi has set the pace, the standard and tone of the "clean as a whistle" nation, it becomes incumbent upon him to dismiss the charges and turn the tables on the Gandhi-led jousting.
Also, Gandhi, for better or the worse, is a leader of the Opposition party.
So, he cannot be snubbed in his capacity as the vice president of the Congress party since as a Member of Parliament he has the right to query the government and its servants.
Meanwhile, as Modi decides what action he must take, it would be a decent recommendation to his party front line to shut up. BJP leader Ravi Shankar Prasad has gone on record as saying "our Prime Minister is as pure as the Ganga".
That is an unfortunate analogy — already going viral — and exactly the kind of support Modi does not need.
This is the ideal opportunity for Modi to checkmate Rahul. Just be careful you don't sacrifice your queen, sir.
Subscribe to Moneycontrol Pro at ₹499 for the first year. Use code PRO499. Limited period offer. *T&C apply
Entertainment
Manya Singh, in her post, described the hardships she faced being an autorickshaw driver's daughter from UP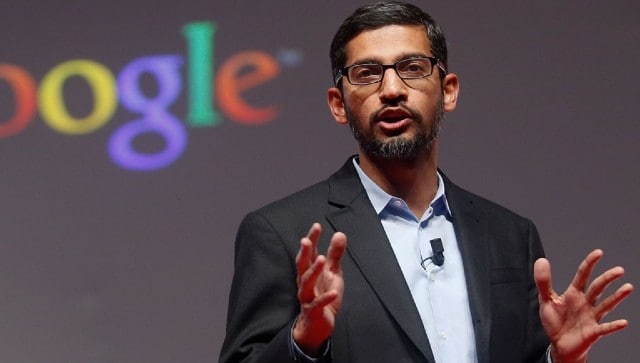 India
The FIR was lodged following a complaint by a local resident who claimed that he got over 8,500 threat calls on his mobile phone after he objected to a video that allegedly defamed Prime Minister Narendra Modi
India
Koo had won the AatmaNirbhar App Innovation Challenge held by the Government of India in August 2020, and boasts of the presence of key ministers including Ravi Shankar Prasad and Piyush Goyal, and former cricketers Javagal Srinath and Anil Kumble, among others