Narendra Modi in Tripura updates: PM uses 'HIRA' wordplay again in Kailashahar, ends rally with chants of change
Prime Minister Narendra Modi is set to address his first political rally in Tripura since he became prime minister in 2014.
Auto refresh feeds
LIVE NEWS and UPDATES
Latest Updates: After addressing his first political rally in Tripura since he became prime minister in 2014, Prime Minister Narendra Modi headed to Kailashahar in Unakoti district. Addressing a gathering in Kailashahar, the prime minister said Centre sends money for Tripura's development but it remains unused and hence it's time to change the government now.
Modi will address two election in Sipahijala district's Sonamura subdivision and Unakoti district's Kailashahar.
"We are expecting a good percentage of tribal voters in the rallies. We will be welcoming Modi in the traditional way. This is Modi's first political rally in Tripura for the Assembly polls. In 2013, BJP's star campaigner was Rajnath Singh. This time, all political heavyweights are campaigning in the state, which is a big thing for us," News18 quoted BJP spokesperson Mrinal Kanti Deb as saying.
The India-Bangladesh border adjoining Sipahijala and Unakoti districts has been sealed in view of Modi's visit, the police said.
The prime minister will address two public rallies near border areas, programme manager and Deputy Speaker of Assam Assembly Biswarup Bhattacharya had said.
Giving details of Modi's itinerary, he said the prime minister is scheduled to arrive at Agartala airport in a chartered plane, and from there, he would fly to Sonamura of Sipahijala district in an IAF helicopter.
A public rally has been organised at Rangamati Madrassa school ground in Sipahijala, Bhattacharya said.
According to Sipahijala SP Sudipta Das, the BSF has been asked to seal the frontier as the place is not very far from the international border.
"A security blanket has been thrown around the district with central and state paramilitary forces deployed at strategic points," Das said.
After the rally at Siphijala, Modi would go to Kailashahar in Unakoti district, Bhattacharya said, adding the prime minister would address a public meet at Ramkrishna Mahavidyalaya stadium in the second half of the day.
The security forces have been asked to intensify patrolling in the district and adequate measures have been taken to thwart untoward incidents, Unakoti SP Ajit Pratap Singh said.
Tripura is set to go to polls on 18 February and the results will be announced on 3 March.
With inputs from PTI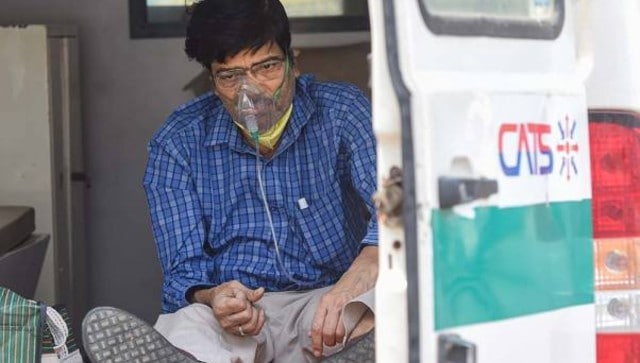 India
The WHO has blamed the ferocity of the second wave of COVID-19 cases in India on the holding of religious and political mass gatherings in the middle of the pandemic, among other factors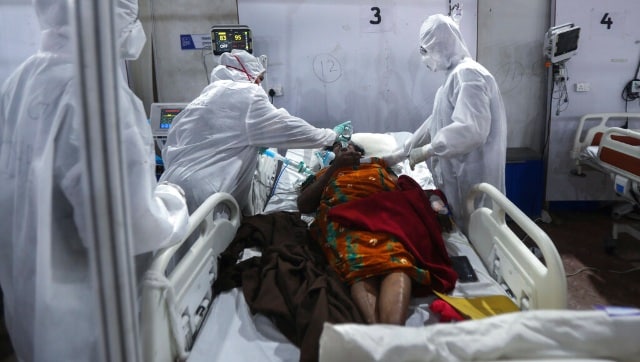 India
COVID-19 Latest News and Live Updates: Maharashtra reported 46,781 new COVID-19 cases today, an uptick from 40,956 a day ago, and 816 deaths, the health department said. The caseload increased to 52,26,710, while toll reached 78,007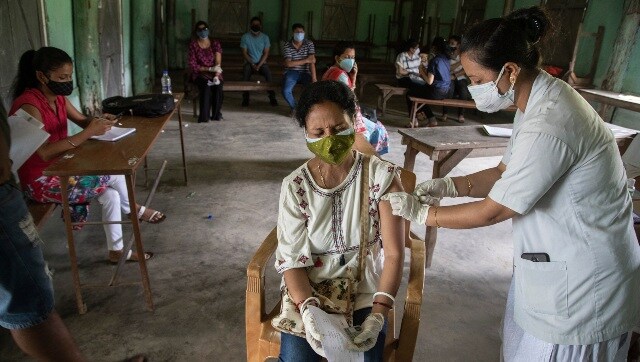 India
Targeting Congress leader Rahul Gandhi and the AAP, BJP spokesperson Sambit Patra said misinformation is being spread that the BJP-led Centre has exported over 6.63 crore vaccine doses abroad, while not using those to inoculate Indians