Narendra Modi in Himachal Pradesh: PM says Congress' only identity is corruption, heaps praise on Dhumal
Reiterating his government's committment to fighting corruption, Prime Minister Narendra Modi on Sunday said that the government won't spare those holding benami properties.
Reiterating his government's committment to fighting corruption, Prime Minister Narendra Modi on Sunday said that the government won't spare those holding benami properties.
Speaking at a rally in Himachal Pradesh's Una, Modi slammed the Congress party for keeping the Benami property law in cold storage for over thirty years.
"They are worried that their property will be confiscated, so they are protesting on 8 November. Benami property raised property prices and dashed the dreams of the common man," Modi said.
Notably, Modi had also raised the issue of benami properties in his rally at Kangra on Saturday.
Modi also took potshots at the Opposition for holding protests on 8 November to mark the first anniversary of the demonetisation drive.
"They want to hold black money day. But people of India will hold anti-black money day." Modi said.
Modi took potshots at former prime minister Rajiv Gandhi, reminding the public of his famous statement that only 15 paise out of the one rupee from New Delhi ends up reaching the villages.
"Rajiv was such a doctor who diagnosed the problem of corruption, but did not do anything about it," Modi said while sarcastically asking as to who could have stolen the rest of the money.
Modi added that he has made sure that the whole of 100 paise now goes to the pockets of the poor.
Modi criticised the Congress governments of the past for abusing the subsidy system, adding that at least Rs 57,000 crore used to be lost to corruption in the system.
"Now our policy has stopped the leak. The leaders in Congress cannot bear this, so they are attacking me," Modi said.
Modi reiterated his support for demonetisation and said that at least his government is taking steps to tackle the problem of black money, unlike the Congress.
"After demonetisation, at least three lakh companies came under the scanner. We did a sample survey of 5,000 companies and saw that they transacted at least Rs 4,000 crore worth of black money. I can only imagine what will happen if we look the transactions of all the companies," Modi said.
Stating that no businessman ever raised any issue against the Goods and Services Tax (GST), Modi said that the government is ready to look into the issues raised by the various stakeholders.
Modi said that the simplified law has benefited the transport sector in the country. "Truck movement between the states has gained pace," Modi added.
Modi said that this year's elections are special as everybody knows which way the wind is blowing, in an apparent dig at the Congress.
Have never seen such enthusiasm for BJP that I am witnessing this time in HP. Its a one-sided contest: PM Modi in Una #HimachalElections2017 pic.twitter.com/Oicsxs4cxO

— ANI (@ANI) November 5, 2017
Modi also claimed that the Congress has already accepted defeat and that it will be an one-sided contest this time.
Mujhe iss chunav mein ek baat ka dukh rahega, mazaa nahi aa raha hai, kyunki Congress maidan chhod kar bhaag gayi hai: PM #HimachalElections pic.twitter.com/aHvoexHzq4 — ANI (@ANI) November 5, 2017
After Una, Modi arrived at Palampur in Kangra district, where he continued to fire salvos at the Congress party.
Modi said that the Congress will be burning his effigies on 8 November because their corrupt practices have come to a halt.
"My fight against corruption will continue. I am not afraid of the Opposition burning my effigies or protesting against me. Corruption is the Congress' only identity. After its defeat in the state of Uttar Pradesh, the Opposition is frightened that it will be wiped out in 2019 as well as 2024 polls," Modi said.
Modi said that the Congress cannot fathom the fact that a poor mother's son, a chaiwala, is now the prime minister. "They always thought that it is their sole right to occupy the post," he said in an apparent dig at the Gandhi family.
"Congress leaders look to loot as much as they can when they come to power. But the people of Himachal will decide how to punish them," Modi said urging people to vote for BJP. He added that with people's blessings, BJP will form the government after 18 December.
हिमाचल में भारतीय जनता पार्टी की सरकार बनना तय है, 18 दिसम्बर को हिमाचल एक बार फिर दिवाली मनाने वाला है : पीएम मोदी #ModiDhumal4Vikas

— BJP (@BJP4India) November 5, 2017
Modi praised the leadership of former chief minister Shanta Kumar and said, "When the Congress comes to power, it is only interesting in swindling money. But BJP is a party with a difference. Shanta Kumar, our first chief minister, spent his tenure in providing water to people in the hills." Modi also praised the party's chief ministerial candidate Prem Kumar Dhumal for his pioneering role in developing tourism in Himachal Pradesh. "Prem Kumar Dhumal is known for his contribution towards promoting tourism in the state. These elections are not about who will form the government or who will become the chief minister, but are about transforming the lives of people in Himachal Pradesh." Modi said.
Modi reached out to the middle class in Himachal Pradesh and reiterated that his government is committed to provide housing to each and every Indian by 2022. Praising the middle class for driving the country's economy, Modi said, "They live with honesty and integrity. They follow all rules. But if the government does not listen to them, who will? So we are offering many schemes to help them."
Modi said that ever since his government came to power, the prices of the LED bulbs reduced. This, he believed, has helped the middle class to save a lot of money. "We reduced the prices of LED bulbs from Rs 300-400 to just Rs 40-50," Modi said.
Modi last rally for the day was in Kullu, the popular hill station in the state. Continuing his attack against the Congress, Modi urged the people of the state to punish the ruling dispensation in Himachal Pradesh. "People in Himachal Pradesh will not only vote to elect BJP but also to punish the corrupt Congress government," Modi said, adding,  "A strong mandate will help state to develop further," Modi added. Modi added that the party is responsible for several social evils which became a part of post-Independent India. "Corruption was not a major issue 70 years back. There was no such evils even when India was under British rule. So who is responsible for corruption? Who brought communal, caste and social disharmony in India? It is the Congress. Don't you think the party needs to taught a lesson?," Modi said.
Modi said that if today's youth are to lead a good life, then such evils need to be tackled, adding that the various mafias in the state are "danav" (monsters) for the "dev bhoomi". Modi claimed that the idea of demonetisation was also pitched to former prime minister Indira Gandhi, who rejected the idea fearing electoral losses.
Elections in Himachal Pradesh will take place on 9 November. Counting of votes will take place on 18 December 2017.
India
The Congress leader also took a jibe at Narendra Modi's response to the second wave and said, 'PM's tears did not save the lives of those who died, but oxygen could have'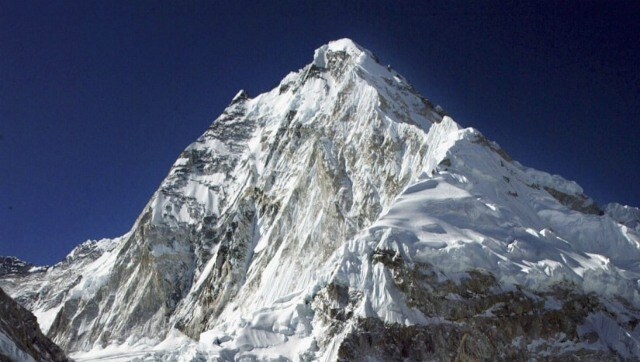 World
In future whatever happens inside Tibet may matter for the Indian security environment and also that of Asia as well.
Politics
Sharma's appointment to the post negates the chances of his induction in the UP cabinet because of the BJP's larger principle of one-man-one-post, a party leader said