Narendra Modi in Gujarat: PM slams Congress, says those opposing bullet train should 'travel on bullock carts'
Training his guns against the Congress party, Prime Minister Narendra Modi on Sunday reminded the party of its defeat in the local body polls in Uttar Pradesh.
Training his guns against the Congress, Prime Minister Narendra Modi on Sunday reminded the party of its defeat in the local body polls in Uttar Pradesh.
"In Uttar Pradesh, where the Congress ruled for decades, the state from where generations of top Congress leaders belong...we saw what happened there in the local elections. Congress was wiped out. UP knows the Congress well and so does Gujarat," Modi said in his rally in Gujarat's Bharuch.
Sharpening his attack on the Congress, Modi accused the opposition party of seeking to divide society on the basis of caste and religion.
Resuming his campaign in his home state, where the first phase of Assembly elections is to be held on 9 December, Modi lashed out at the Congress, saying that it wanted to create "walls between brothers".
"The people of Gujarat know what the Congress is up to. It changes colour time and again, creates a wall between brothers," he said.
Modi said the party made "one caste fight with the other, one religion fight with another". "They keep you busy in fighting with each other. You may die but the Congress will eat 'malai' (cream)," he added.
Modi also reiterated his promise of "vikas" to the gathering reminding them of the development under his watch.
"Bharuch and Kutch are districts with significant Muslim populations. And, if you see the districts which developed rapidly under the BJP tenure in Gujarat, the names of these two districts figure prominently," the prime minister said.
Modi also slammed the Congress for not supporting his government over the bullet train project and said, "Those opposing the bullet train project should travel on bullock carts. We won't mind," he said.
Modi said the Mumbai-Ahmedabad high-speed rail corridor to be built by the state-run Japan International Cooperation Agency would open up a huge employment opportunity in Gujarat.
"Imagine how much employment it will generate for the region, for Bharuch. I ask you where will the cement for the bullet train (infrastructure) come from, iron come from, labourers come from? Won't that be from India? And who will be buying that? Japan. Isn't it a big deal?" Modi asked.
"My problem with Congress politics is simple- they oppose us just for the sake of opposing. They oppose things like bullet train only because they could not take this initiative forward and are envious someone else is."
Modi also stressed on law and order across Gujarat and said that security is a pre-requisite for development.
He said,"Do you remember the poor law and order situation in Bharuch when Congress was in power? Curfews and violence was common here. BJP changed this, not only in Bharuch but all over Gujarat."
The prime minister also said that the Statue of Unity, which is slated to be completed by 2019 will help tourism grow in Bharuch.
"When the Statue of Unity will be erected, people will cross Bharuch to reach there.This will help tourism in the district," he said.
"Vikas is our only path.It is our only goal," Modi added. While concluding his speech at Bharuch, Modi said that he would help Gujarat reach at par with the developed countries.
After Bharuch, Modi flew to Surendranagar where he continued to target the Gandhi family over charges of dynasty politics in the wake of Congress leader Shehzad Poonawalla's allegation that the party president's election is rigged to favour Rahul Gandhi.
"There is a man named Shahzad. He has asked a question to the 'shehzaada'," Modi said in reference to the Congress leader's letters to Rahul. "They are getting publicly embarrased by a Congress leader. They spoke so much about tolerance that they have released a 'fatwa' that Shahzad should be removed from every WhatsApp group that he is in. This is the same party that cries of intolerance," he said.
Modi also spoke about the Narmada Sarovar project and how it has helped people in the water-scarce Surendranagar district.
"I am asking my sisters, tell me the truth. Weren't there major issues with water? Didn't you have to walk kilometres heaving earthen pots to get water? Didn't you have to dig deep borewells?" the prime minister asked.
He added, "But water scarcity in Surendranagar is now history! The BJP has got the Narmada waters here and helped farmers," he said. "A whole river was diverted."
At a rally in Rajkot later in the day, the prime minister continued his attack against the Opposition. "India's rise in the world stage has rattled many. They are going out of the way to discredit the rankings. Yes, that is fine but will they also discredit the people of UP who have rejected them comprehensively," Modi said, referring to Congress dismissing the improvement in 'Ease of doing business' and Moody rankings.
"Be it corruption, casteism, communalism or nepotism, it is the Congress which is associated with these evils. The youth are not ready to accept the Congress," Modi said at the rally. He also said that BJP's performance in terms of development was better than Congress in Gujarat. "In every indicator be it health, education, agriculture the progress of Gujarat under BJP has been better than under previous Congress governments in the state."
Gujarat will vote in two phases — on 9 and 14 December — to elect a 182-member Assembly. The counting of votes will take place on 18 December.
With inputs from agencies
Find latest and upcoming tech gadgets online on Tech2 Gadgets. Get technology news, gadgets reviews & ratings. Popular gadgets including laptop, tablet and mobile specifications, features, prices, comparison.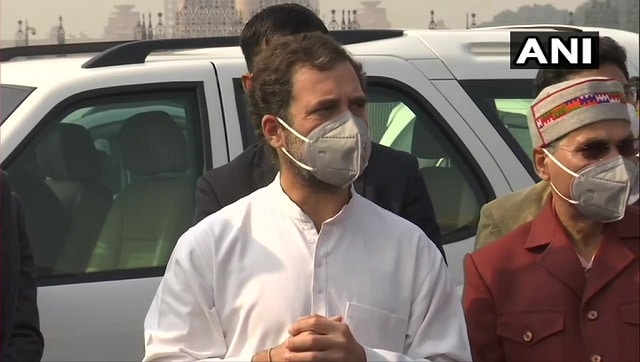 India
Gandhi's comments come after a report by NDTV channel claimed that China has constructed a new village in the disputed region of Arunachal Pradesh and it consisted of about 101 homes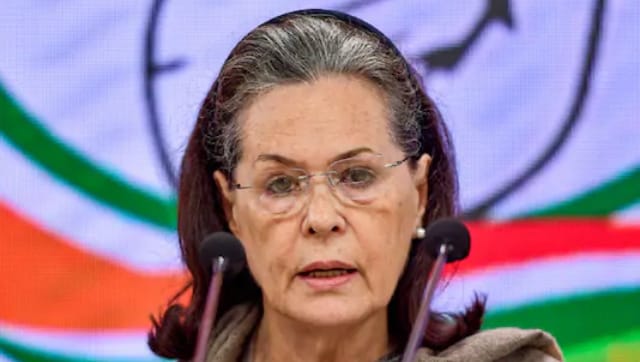 India
Congress leader Randeep Surjewala also demanded that the Centre rolls back the fuel price hike and help the "common people" by reducing the taxes on fuel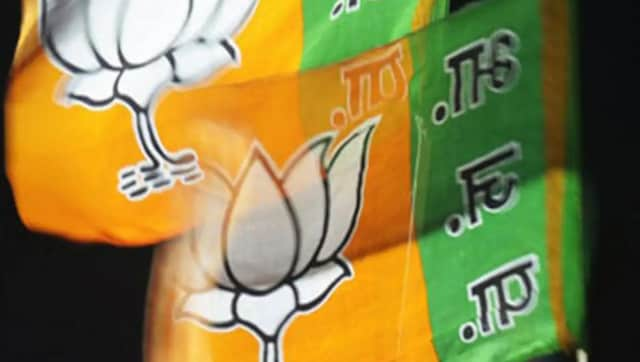 Politics
AK Sharma, a 1988 batch officer from Mau district in Uttar Pradesh, is considered close to Prime Minister Narendra Modi and had worked with him in Gujarat