Narendra Modi in Goa full text: Once we get clean, we need not worry about even one corrupt mosquito
Prime Minister Narendra Modi says that he is aware of the inconvenience to 'honest citizens' but says he was chosen for ending corruption.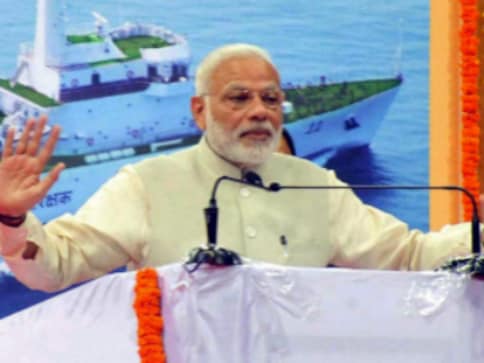 When Prime Minister Narendra Modi announced the demonetisation policy, it was termed as a master stroke by many. But after his return from two-day visit to Japan, he must have realized that the rapid strike rate of his decision is proving to be a problem for many of his countrymen. With millions running to the bank and forming long queues for exchanging/depositing Rs 500 and Rs 1,000 notes, many people are questioning the move and the unpreparedness of government. The opposition has also started attacking the government by claiming that the demonetisation policy is a political stunt by BJP, with an eye on the upcoming UP elections.
Modi responded to the situation and the attack of political opponents at a public meeting in Goa. Modi said that he is aware of the 'little trouble' people are facing but said that he wants only 50 days from the 'honest citizens' to expose the dishonest and the corrupt. Modi even choked momentarily saying he had offered his entire life for the country and he would see to it that he did what the country demanded of him, come what may, because according to him the country had chosen him for the very purpose of ending corruption and wrongdoing.
"Respected dignitaries seated on the dais, Governor of Goa, Mridula Sinhaji, Popular Chief Minister Laxmikantji, my union cabinet colleague Manohar Parrikarji, Ashok Gajapati Raju, Sirpad Naikji, Jayant Sinhaji, Deputy CM of Goa Mr Francis D'Souza, minister in Goa Government Mr Rajendra Arlekarji, Member of Parliament Mr Narendra Savaekarji and my dear brothers and sisters of Goa present here in large numbers.
Laxmikantji was telling you that I only returned late last night from Japan. That's true, but here I am at your service this morning. From here, I will go to Karnataka, then to Maharashtra and will attend a meeting late night after reaching Delhi. Goa is the only place where I had spent more than a night for the first time ever after taking over the job of Prime Minister of India.
Today, I personally would like to express my gratitude towards the people and residents of Goa and the Government of Goa and Laxmikantji, Parrikarji. A very large scale world event BRICS was successfully organised. It was organised so well that world leaders are talking only about Goa. For that, I congratulate the people of Goa, Laxmikantji, Manohar Parrikarji, and praise their team from the bottom of my heart.
This has made Goa and the whole of India proud. The credit goes to you. Brothers and sisters, this is a matter of extreme joy for me, as Goa was under an epidemic of political unstability. It had ruined Goa. You all know what was going on. Leaders shifted from here to there, almost on their whims and fancies. This political unstability did not allow Goa or the people of Goa to prosper. I especially congratulate Manoharji for bringing political culture of stability in this state. He had to suffer for his dedication. He lost friends as they parted from him.
He developed a political culture that has worked for the people of Goa. The fruits of political stability that Goa is reaping today is because the people of Goa had voted for it. The voters have a choice of electing a stable government. They did that in 2012. I congratulate them and the party which is running the government in Goa.
I am very happy today. I am PM of the country, you know which political party I belong to. Manohar Parrikarji is also from BJP, Goa CM Laxmikant is also from the same party. We are not praising each other because we are colleagues. There's a reason behind the praises showered. 
An international research agency, a large media house did a study on the status of small states, surveyed on different parameters. Their study has established that Goa is a bright star among smaller states. Be it any sector, health, education, electricity, Goa ranks first. This was not possible without contribution from people of Goa. My words of praise may not be enough today to congratulate people of Goa for what they have achieved.
Today I will reveal a secret. When I was Chief Minister of Gujarat and Manoharji was CM here, he generally speaks less and can convey a ten-line message in one line. He is an IITian and I am a layman. I used to observe his schemes as CM. He formulated schemes for the poor. And it was later taken forward by Laxmikantji.
Grih Adhaar Yojana, Rs 1,500 for women with an annual income of less than 3 lakh. Senior citizen scheme. Under Dayanand Saraswati Suraksha Yojana, senior citizens get Rs 2000 per month. More than 1.5 lakh senior citizens benefit from this scheme. Brothers and sisters, these schemes are not available anywhere in the country except Goa. There are states in the country which haven't heard about such schemes either.
Goa launched Ladli Laxmi Yojana alongwith Madhya Pradesh. Amount of Rs 1,00,000 was distributed to girls attaining 18 years of age, 45,000 girls benefited under this scheme in Goa. It is result of Manoharji and Laxmikantji's foresight, that as we are laying foundation stone of Electronic City, workforce for the same is ready under Cyber student scheme. These leaders trained youths of Goa for connecting to the digital world.
Under 'Deen Dayal' health scheme, 2.25 lakh people, almost whole of Goa has been covered. We understand how tough it is for any family, especially for poor families to fight any illness in today's circumstances. I feel proud to bow before Goa for the way it has excelled. Today I feel content in finishing what Atal Bihar Vajpayee had started.
Over 50 lakh tourists are expected to visit Goa. It is three times the population of Goa. If tourism is boosted in Goa this would reflect on overall tourism in India. We understand the potential of Goa in tourism industry. Thousands of youths would get employment in construction of the airport,  later many others will find employment because of the airport. The meaning of electronic city is not just manufacturing of electronic items.
I can see the laying of foundation of digitally trained youth, driven and technologically enabled Goa. I can see a great Goa of 21st century being built. Mark my words, this is not just for Goa, it will become power station that can create a lasting impact on Indian perspective. The third sector would be the Defence sector. 70 years have gone by since independence but now we don't want to be dependent on any one else. We will live on our own, die for our dear ones and for our pride.
Why does a country with 800 million youth under the age of 35 has to import defence equipments? Today Goa is taking a big step towards maritime security with the help of Make in India scheme. Brothers and sisters today I would like to express my gratitude towards Goa. Akbar had nine jewels in his team. He was known for his work because of these jewels. Today, I also have a jewel who belongs to Goa.
This defence minister has gone all-out to fulfill 40 year-long pending demands of our Army jawans of OROP. No defence minister has gone without a graft allegation in history. We have been dealing with the world in defence. But one can't even point a finger at him. I thank again the people of Goa for creating such honest politicians and I am proud to work alongside him as cabinet colleague.
MCNP is a historic step towards self-reliance on maritime security. This will not only help India become stronger but also provide great opportunity for people of Goa in terms of employment. Dear brothers and sisters of Goa, I would also like to share something more. On 8 November, at 8 pm many people went to a sound and relaxed sleep. At the same time many people rushed for sleeping pills but are unable to find one.
My dear countrymen, On 8 November at 8 pm, I announced a decisive step towards the fight against corruption that you, I and the whole country is fight long. But some are lost in their own fantasy world. They have their own scale to judge others. If you don't fit in that scale they discard you. If the economists of this country or the experts who have been analysing pulse of the people had timely changed, after I arrived in the scheme of things, their scale of measurement, then this problem wouldn't have come. They must understand that this government has been chosen out of expectations to perform.
Now, you tell my dear brothers and sisters, didn't you vote me into power to fight against corruption? Didn't you choose me to curb black money? By electing me you had asked me to act against it. How can I avoid it. At that time you also knew that if I act against these menace you would face some problems. Didn't you know ? All knew there would be hardships.
We constituted SIT under SC monitoring as soon as we took charge. This team reports to the Supreme Court every six months about Black Money heavens and deposits from all over the world. You must understand that if I had taken such a big step in my first cabinet then to what extent will I got to fulfill my promise. It was evident from the day one of my government that how hard will I go against corruption and Black Money. I gave no signal to be lenient. I have always openly and honestly stated my plans.
The second hurdle was agreements with others nations. Following which we cannot have names, cant take action against culprits under the clauses mentioned in these bilateral tax agreements with different nations of the world. I was able to convince USA. Similarly I have been able make arrangements to get information of money flowing out of India with many countries. We are still in talks with many countries on mutual agreements about black money information.
You must be knowing about the benami property. This undisclosed property belongs to the country and its poor citizens. My government is working day in and day out for the poor. We will not leave any benami property, it is our new target. These corrupt people also buy jewelry without disclosing. Despite opposition from many MPs my I passed rule to submit PAN on purchase of jewelry more than worth Rs 2 lacs. More than half numbers of members of parliament expressed their opposition. Many dared to oppose in written. The day I will release these letters in public, they might not be able enter their constituency.
We are just asking for PAN to get account of these illegal transactions. Brother and sisters this is 70 year old epidemic that I need to wipe out in 17 months. Earlier, jewellers didn't had to pay excise duty. Their number is thin but they are very powerful as many politicians are on their payrolls.
I was pressurised from my own people as well others when I put excise on them. I constituted a expert committee on this to advise and also suggested them to record any extortion from Tax officers.
Previous governments had to backtrack on such decisions. Earlier governments didn't even think of doing so. But I have been taking strict steps to curb corruption and black money since day one. Didn't they had any idea about what I am upto? I want to govern the country honestly. These people think that Modi is like any other politician and would finish his tenure as others did.
Brothers and sisters, I was not born to capture power. My dear countrymen, I have left my home, my family, everything for the nation. Some do it out of pressure. A large number of my  countrymen want to be honest. I gave them chance to declare unaccounted money.
Smart businessmen declared 67,000 crore rupees and deposited to the government along with penalty. In the last two years 1.25 lac crore has been submitted to the exchequer under various survey, raids and declarations. This is account of my two years of work, which I am declaring in front of the country from Goa. We opened Jan Dhan accounts. Needless to remind how I was mocked inside the Parliament. They thought Modi would break down.  
But I won't even if I am burnt alive. Rich people already have many accounts. They carry at least 2-3 debit cards. 20 crore PM Jan Dhan accounts. Now they understand the importance of these accounts. These poor people have been provided with Rupay Debit cards one year ago. Poor people can now make purchase from these debit cards. These were smalls steps taken towards cleaning India.
It's like curing an epidemic with small medicine doses. Now the country is being cured. Jan Dhan account holders are poor. But they have deposited 45,000 crores in Jan Dhan Bank accounts. This is the power of common Indian. Still some people are not believing me. They kept playing political games. Though I cannot perform surgical strikes as Manohar Parrikarji can.
I constituted a small team 10 months ago to execute a big operation. It was a humongous task, to print currency notes, distributing them to different banks. Had to keep it under the curtain very carefully because the corrupt have strong sources within the government. If the information got leaked, they would have settled their accounts.
I took a bold step with an aim to lighten up the future of this country on November 8, at 8 pm. I had very clearly stated on 8th November in my address that you must be ready to face the hardships. I am witnessing thousands of countrymen standing in queues for saving their country. I also congratulate all the bank employees. They have put more efforts during the last week than any bank employee does in the whole year.
I also came to know through social media about retired bank employees offering their services at many places. I want to thank those as well. I want to thank youth serving water to people standing in queues.
The reason for success of this decision is not Narendra Modi. 125 crore people of India minus few corrupt. Leave this aside. You have been part of voter list preparation exercise at some level or the other. Be it any political party, election commission employees, bank employees, teachers and others. Still there are discrepancies found when you go for vote on the D-day.
The election process is just for going to the polling booth and casting your vote. Still it takes 3 months of preparations. It involves all government machinery. Political activists of different parties. They work in tandem for 90 days for this process non-stop for election.
I had just asked for 50 days for demonetization work. Dear country men please give me these 50 days. I am not demanding anything else. If you face any difficulty after that. If you find me dishonest in my effort. You can punish me in whatever way you would wish to at any crossroad of the country.
But my dear countrymen, please keep in mind that the world is progressing. We are still lacking behind because of this. 65% of the population under age 35 are unsure of their future. For their bright future I need your 590 days. I promise to give you the country you expect from me. Let others create ruckus. Do politics. Malign me. But I will fulfill my promise.
I am also pained if anyone of you are in trouble. It is not a matter of my personal ego. I am eyewitness to the problems and difficulties of my countrymen. But these are just for 50 days. Once the country is clean during these 50 days than we need not be worried even about a single corrupt mosquito.
My dear brothers and sisters, I have full faith on the power and strength of honest people. I have initiated this war with faith on honest people of this country. You can just imagine what kind of cases are surfacing. Those who didn't throw a penny in Ganga Waters are submerging their bundles into it.
Son and daughter-in-law of old widows are depositing Rs 2.5 lakh in the name of widow mothers. Blessings from such poor old mothers will make this scheme successful. You are now witnessing people accused of 2G scam and Coal Scam are standing in queue to exchange their currency and get Rs 4,000. It is the love and faith of 125 crore countrymen that we are sustaining despite all kind of people. People suggesting me to launch a war do not know its consequences. Its easy to declare something but implementing it needs guts.
People are making brave faces and praising this step. But are involved in spreading rumours as they have got vested interest. Rumours were spread that salt has gone dearer. Can you imagine people using their big currency notes to buy salt. Even beggars are refusing to tender 500 and 1,000 rupee currency notes.
Brothers and sisters, the honest need not fear. They should not give ears to those saying that value of their 500 note is now 450. I would like assure you that you will get full value return of your 500 rupees. Some people are sending others to exchange notes. Please don't get involved in such practices.
And even those who don't have accounts cleared for their cash, which was kept with them by some relative, should declare and pay penalty. All should join the mainstream. This is for good of all. Those who are waiting for some right opportunity must keep me in mind. Till now they must have understood the kind of person I am. No one will be spared. Even if I need to employ one lakh youth for managing these corrupts, I won't hesitate to do so.  But hopefully now they will improve after a long time because of this heavy dose.
Mind you, this is not the end of the road, this not the full stop. I have got many projects lined up to curb corruption and dishonesty in the country. These measures are inevitable if the condition of honest and poor people of the country is to be improved. This I will implement for poor, for better health, for better education, for household, for providing medicine to old age.
Please bless me with your claps. The country will witness that there is no dearth of honest people. Come please support me in this honest work. Thank you Goa, this is not the voice of just one state, but the voice of all  honest people of the country. Honesty will prevail. I tell you, only I know, I am looting their 70 year corrupt earnings, they will destroy me, they can kill me. Let them do whatever they can.
Brothers and sisters, please accept my appeal to cooperate for just 50 days. Thanks a lot." (Translated from Hindi by Firstpost)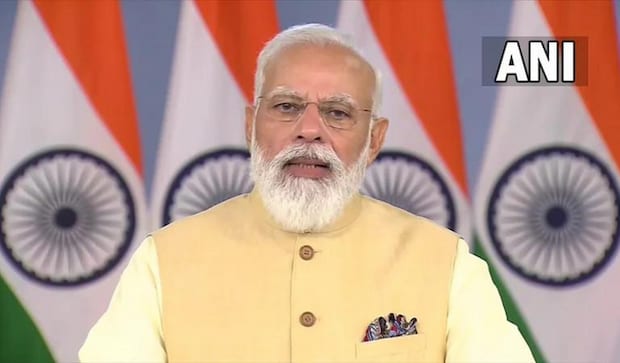 India
According to sources, a letter has been sent through the Ministry of Home Affairs (MHA) to the Punjab government asking for a detailed action taken report against the erring officers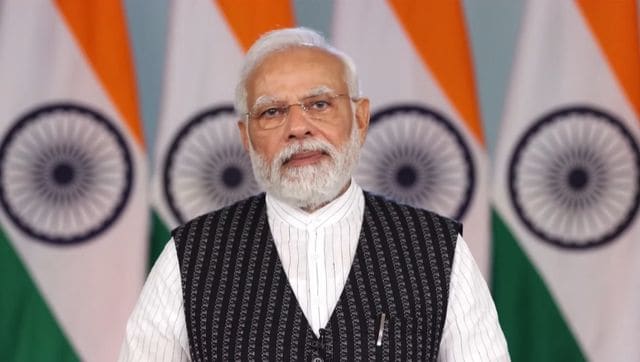 India
PM Modi revived a warm welcome in Mandya and people showered him with flowers during the roadshow.
India
PM Modi got a rousing welcome as BJP supporters and locals showered with flower petals and raised slogans during his roadshow.