Narendra Modi in Bihar: PM's development pitch, renewed bonhomie with Nitish Kumar a fillip to NDA's 2019 push
In Champaran, the renewed bonhomie between Narendra Modi and Nitish Kumar, evident from their meeting, has loaded political significance ahead of 2019.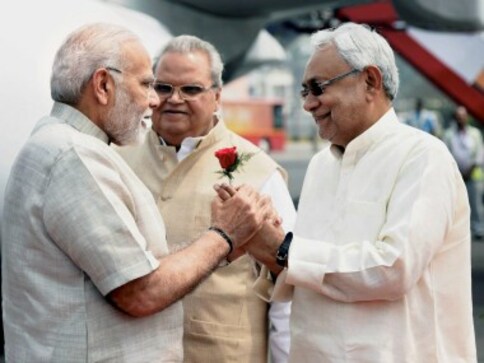 Exactly a year ago, when Bihar chief minister Nitish Kumar had launched the year-long celebrations to commemorate 100 years of Mahatma Gandhi's Champaran Satyagrah, he was leading the 'Mahagathbandhan' (Grand Alliance) in the state with the Rashtriya Janata Dal (RJD) and the Congress.
Pictures of Nitish holding a padyatra with the then Deputy chief minister Tejashwi Yadav and other Congress ministers at the opening ceremony had made to the front pages of several newspapers in Bihar. Back then, Nitish was considered as the most credible challenger among Opposition ranks to Prime Minister Narendra Modi.
A year later, at the closing ceremony of the year-long program, he sat on the dais in Champaran both as official host and an alliance partner to the Narendra Modi-led NDA. The grand event in Champaran stands as mute witness to the fact that politics is a dynamic business, where there are no permanent friends or enemies.
The program also stood testimony to the lost and found friendship between Modi and Nitish. The turn of events in Champaran showed that both the prime minister and chief minister had been a bit innovative in deciding the proceedings of the function – giving the contemporary developmental narrative to an event which otherwise could have remained restricted to eulogising a part of history.
So, if in 1917-18, Mahatma Gandhi led the indigo satyagrahis (non-violent protestors), Modi in 2018 was trying to motivate the vast mass of 'swachhagrahis' (cleanliness volunteers) to make new India clean and open-defecation free.
The renewed bonhomie between the two leaders was evident since the time Modi landed at Patna airport and then at Champaran, Motihari – both on and off the dais. It should also be noted that Modi's trip to Bihar and his decision to spend almost the entire day with Nitish has its own loaded political significance.
This was Modi's first visit to the state after reports of latent tension between Nitish's JD(U) and Ram Vilas Paswan's LJP on the one hand and BJP on the other – post the Ramnavami communal clashes in parts of the state. Senior BJP leader and union minister Ashwini Choubey's son Arijit was booked during the communal clash in Bhagalpur. There had also been no friendly statement or counter-statement exchanged between union minister Giriraj Singh (BJP) and Ram Vilas Paswan's son Chirag Paswan on the origin and escalation of communal tension in the border districts of Katihar, Kishanganj and Araria.
On Tuesday, to exude camaraderie and unity in purpose and intent, all central ministers from Bihar from BJP and NDA were present at all the official functions.
Speaking ahead of Modi, Nitish used Mahatma Gandhi's commitment to peace and harmony to convey a message to his allies in the BJP, at least a section of those present on the dais. He said, "... from this land of Champaram, we are taking a resolve for cleanliness. We should also take a resolve to establish peace and harmony. We should respect each other, irrespective of which religion we follow or which community we belong to. The country can progress only with love and mutual respect for each other. The country can't progress if there is tension or confrontation. We have to be mindful of that."
On his part, Modi praised Nitish's administrative acumen and patience: "On this occasion, I want to hail Nitishji's patience and good governance... the way he is fighting against the corrupt and anti-social elements in Bihar, it's not an easy thing to do. He has full support from the Centre in his fight against the corrupt and his drive for cleanliness. The NDA government is working on the Sabka Saath Sabka Vikas mantra," Modi said.
Modi didn't name RJD directly in his speech but his references to the "corrupt and anti-social" elements in Bihar were not hard to decipher.
During his visit, the prime minister also inaugurated the Madhepura Electric Rail Locomotive factory, seen as an important milestone to forward the development narrative in Bihar. The factory was first announced when Lalu Prasad Yadav was the railway minister. Madhepura, called a bastion of Gope (Yadavas), had been represented by Lalu, Sharad Yadav and Pappu Yadav. But the project could never take off during the UPA regime.
Apart from making this locomotive factory functional during his reign, Modi took pride in announcing that it had produced one of the most powerful rail engines in the world – a 12,000+ horsepower capacity electric locomotive.
After this, several other developmental projects were also inaugurated or their foundation stones were laid – doubling of the Muzaffarpur-Sagauli (100.6km) and Sugauli-Valmikinagar (109.7km) railway tracks; the Champaran Humsafar Express between Katihar and Old Delhi was flagged off; the foundation stones for four sewerage projects worth around Rs 1,111 crore were laid.
The four plants – along with 29 other ongoing projects in Bihar under the Namami Gange scheme – once completed, will leave no untreated sewage water from Patna flowing into the Ganga. Sewer lines and sewage treatment remains one of the critical issues in Patna and the rest of the state. Then, a project to make villages around Ganga open-defecation free was also announced.
The development pitch for the state on show in Champaran is angled to build a narrative that Modi and Nitish together are ushering 'vikas' (development) in the state.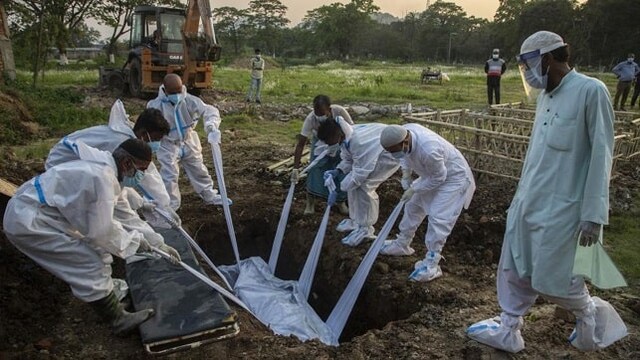 India
Had the nationalist leadership taken the savage epidemic of 1918-1919 seriously, India might have been one with a political culture that put lives first
India
It is advisable that all candidates keep a check on the official website for further details and updates before and after applying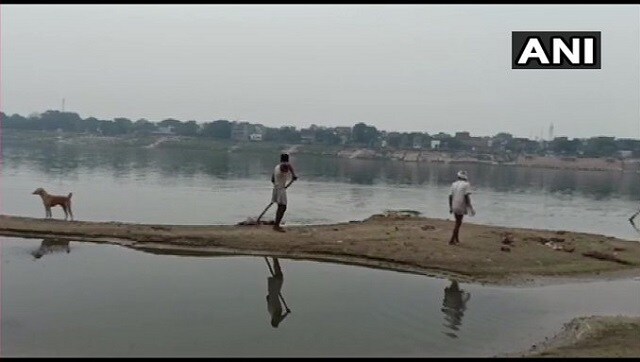 India
Some news channels claimed these were of COVID-19 patients from Bihar who might have been dumped by callous officials, state government strongly denied the same, asserting that none of the deceased was a local resident.