Narendra Modi has done miracles for the poor, Meghalaya too needs them, Alphons Kannanthanam tells Firstpost
It is the time the people of Meghalaya to utter themselves that they need a dignified life, Alphons Kannanthanam tells Firstpost.
Before spring sets in and the flora in the Khasi, Garo and Jaintia hills of Meghalaya are replenished in March, the state is all set to vote for a new Assembly. Voting will take place on 27 February, and results will be out on 3 March. With the Model Code of Conduct now in place, political parties are all busy preparing for a gruelling month of campaigning.
Chief Minister Mukul Sangma will try to fight off the numerous allegations of corruptions against his government to ensure the Congress party gets another term to rule, while the BJP will use its development agenda, strategic cajoling of the majority Christian population of the state, and will ride on Prime Minister Narendra Modi's charisma to have the hill state under its belt.
Soon after Alphons Kannanthanam took charge as Union Minister of State for Electronics and Information Technology, Culture and Tourism on 3 September last year, BJP president Amit Shah appointed him the party's election in-charge for Meghalaya.
The move was largely seen as an attempt to build up a cordial relationship with the state's majority Christian population. With his party now readying to lock horns with the Congress on another turf, Alphons spoke exclusively with Firstpost about the prospects of the BJP in the northeastern state. Edited excerpts:
How does the BJP's ideology apply to the North East in general and states like Meghalaya in particular, where the influence of the Church is high? And secondly, how does the BJP's ideology square with a culture that views eating beef as integral to its identity?
I think the issue is — do the people of Meghalaya want a dignified life? That is the fundamental issue. Successive governments have looted the people and ruined their money — there are no schools, no healthcare, no jobs in Meghalaya. A lot of people are starving there. And everything is a huge mess. It's time the people of Meghalaya tell themselves that they want a dignified life. And it's time they decide to throw the most corrupt government. Basically, it is an opportunity. And what is BJP's ideology? It is very simple. Our ideology is that we want a dignified life for everybody. We want people to decide things for themselves. We want food on every table; we want every child to go to school; we want a house and a toilet for everybody. And we want everybody to have a job. These are the basic objectives of the BJP government.
We saw Yogi Adityanath campaigning in Kerala and now in Karnataka, strengthening the Hindutva voterbase in these states. Is your appointment as BJP in-charge in Meghalaya on similar lines, where your job is to allay fears of the Christian population?
The prime minister has made it very clear that this country belongs to everybody. He said in Parliament that this country belongs to everybody. You believe in whatever you want to believe in. There is no doubt about the approach of the prime minister or the BJP. It is very clear.
In the first week of January, your ministry sanctioned Rs 61 crore to improve infrastructure in 37 churches, and Rs 9 crore for similar projects for 11 other religious groups including indigenous religions of the Khasi Jaintia tribals in Shillong. People see it as an appeasement before the election. Your thoughts?
Christians are also part of the country. They are also citizens of India. And we have been sanctioning a lot of projects for the country. So we have the Krishna Circuit. We have the Ramayana Circuit. We have the Buddha Circuit. We have been providing money for the last many years for building infrastructure around religious places. In Meghalaya, since the state has a large Christian majority, it is only appropriate that we will provide infrastructure around Christian religious sites. We are doing exactly what we have always been doing before.
Even Conrad Sangma's NPP is wary of partnering the BJP before the election because of the kind of politics your party practices. He specifically talked about "compulsions on the ground". What do you have to say about that?
Well, you will have to ask Conrad Sangma why he said what he did. We are fine contesting by ourselves. We don't have a problem. It's fine for us. Conrad is part of a larger alliance. And certainly, we wish him all the very best. We are happy to fight the elections on our own.
Meghalaya shares a border with Bangladesh? Will your campaign address the issue of illegal immigrants in the state?
This is one of the issues which makes me think. The state will decide. The state leadership will decide what are issues that are important to the state. These issues are not decided in Delhi. There is only one issue about which we are all in agreement: Corruption. We will have a corruption-free government. That is the one issue we are always concerned about. Other issues, which are local, will be decided by the state unit.
There was a buzz that Congress minister Mazel Ampareen Lyngdoh, against whom the CBI filed a case regarding a teacher appointment scam, was to join the BJP. What do you have to say to that?
Everyone has an idea about what the Mukul Sangma government is. Everybody knows that the government is one of the most corrupt governments in the history of the country. There is no doubt in anybody's mind that the Congress needs to be thrown out. These things are very clear to the people of Meghalaya and I am sure they will act accordingly. The most important thing is to get rid of the most corrupt government. That is the big priority. And look at the work done by the Narendra Modi government. The Modi government has worked. The BJP has worked wherever it has been in power. We should judge a person and a party by the work they have done. Modi as chief minister of Gujarat for 14 years and as prime minister of India for three-and-a-half years has done miracles for the poor people of India. Such miracles are necessary for Meghalaya as well.
Find latest and upcoming tech gadgets online on Tech2 Gadgets. Get technology news, gadgets reviews & ratings. Popular gadgets including laptop, tablet and mobile specifications, features, prices, comparison.
India
Modi took a swipe at China without naming it, saying the world is troubled by "expansionist forces" and expansionism shows a "distorted mindset" that belongs to the 18th century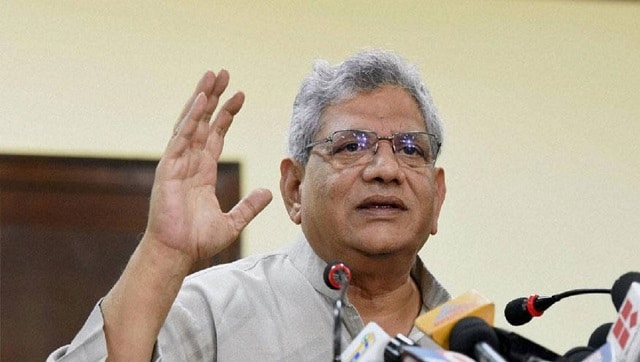 India
The CPM general secretary's statement comes after a political storm broke out on Sunday over the controversial amendment to the Police Act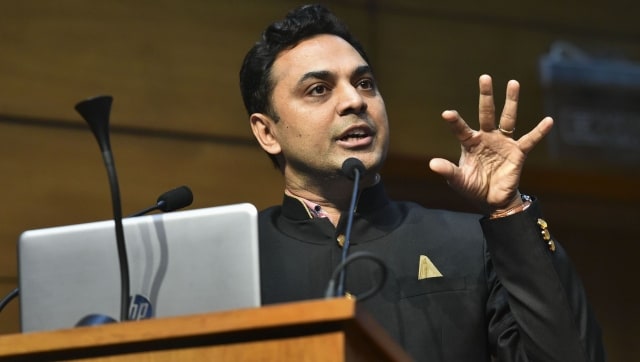 Business
India identified the nature of the coronavirus crisis and treated it differently from other economic crises of the past, he noted while addressing a virtual conference organised by industry body CII