Narendra Modi hails BR Ambedkar's social and democratic principles, attacks Congress for suppressing his legacy
Paying rich tribute to the father of the Indian Constitution Babasaheb Ambedkar, Prime Minister Narendra Modi on Thursday said that his government is working towards fulfilling Ambedkar's idea of a social justice.
Prime Minister Narendra Modi paid rich tributes to Babasaheb Ambedkar on Thursday, and said his government is working towards fulfilling Ambedkar's idea of social justice.
"If you look at our work culture, then you will observe that in the last three-and-a-half years, we have focused on Ambedkar's social democratic principles," Modi said at the inauguration of the Ambedkar International Centre in New Delhi.
In a veiled attack on the Nehru-Gandhi family, Modi said that people are more influenced by Ambedkar than the Gandhis. "After his death, a particular family tried to suppress his ideas. His contributions to India were downplayed. But these people could not erase him from people's psyche," Modi said.
"Some parties have been seeking votes in Ambedkar's name. But now one particular person has become a devotee of Baba Bhole," Modi said, a veiled remark targeted at Rahul Gandhi's frequent visits to temples in Gujarat.
Hailing Ambedkar's contribution to India's economic, social and political development, Modi said that the country will always be indebted to him. He added that the government had developed pilgrimage spots at five places related to Ambedkar. These five places — in Delhi, Mumbai, Nagpur, Mhow and London — were like a homage to the architect of the Constitution from the present generation.
Modi also dedicated the BHIM app as the government's tribute to Ambedkar, saying that the app has helped the poor and underprivilaged people in India.
Recalling Ambedkar's positive attitude in life, Modi said, "In 1946, he had said that the socio-economic and political development will happen at the right time. We will unite one day. We have so many castes and communities, yet we are one and will be one."
Modi regretted that India has been failing Ambedkar since his death and his vision for a new India remains unfulfiled.
Slamming caste movements in India, Modi said that he is confident of the younger generation erasing the evils of caste. "In the last 15 to 20 years, I am seeing changes. I congratulate the new generation for the change. They do not want any caste divide. I trust them to fulfill his dream," Modi said.
Stressing more social democracy in India, Modi said that despite achieving political Independence from the British, there has been no equality, and many people lack basic amenities.
"Our government's focus is to help the poor. We have helped them give bank accounts through jan dhan yojna," Modi added.
The prime minister claimed that his government has brought nearly 30 crore people into the banking sector, adding that more than 23 crore now have RuPay debit cards. "They too can stand in ATM queues and withdraw money from RuPay card. I know earlier they used to fear it," he said.
Hardselling his pro-poor policies, Modi said that the 'Ujwalla Yojna' has helped bring electricity to poor homes. "Because of 'Swacch Bharat Abhiyan', women whose health used to be affected due to lack of toilets have improved. Now, most villages have toilets," Modi said.
Talking about the 'Pradhan Mantri Bima Yojna', Modi said that over Rs 1,800 crore worth of claims have already been disbursed to poor.
"Under Saubhagya Yojna, over 4 crore houses will be getting free electricity connections. Our plan will erase all inequalities in electricity distribution," the prime minister said.
Reiterating his agenda of "homes for all" by 2022, the prime minister said, "We are providing everyone with a home. We are also providing financial help to such people."
Ruing the fact that it took 23 years to build the Ambedkar International Centre, Modi said it was his government which laid its foundation and is now inaugurating it.
The prime minister also unveiled two statues of the Dalit icon at the centre in Janpath. Union minister of social justice and empowerment, Thawar Chand Gehlot, minister of state Ramdas Athawale and Union sports and youth affairs minister Vijay Goel were also present at the event.
"The Centre will prove to be an inspiration for the promotion of the thoughts and teachings of Ambedkar. It will be an important place for research on social and economic issues," he added.
With inputs from PTI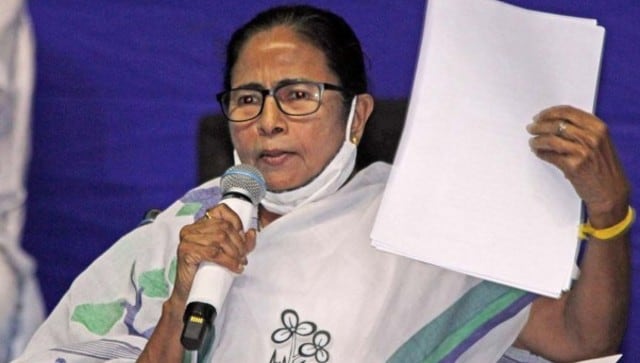 Politics
All this in the backdrop of #AbkiBaarDidiSarkar trending on Twitter, thus further fuelling rumours about a United Front.
India
Prime Minister Narendra Modi in his address to the nation on last Independence Day had announced that a new university would be established in Ladakh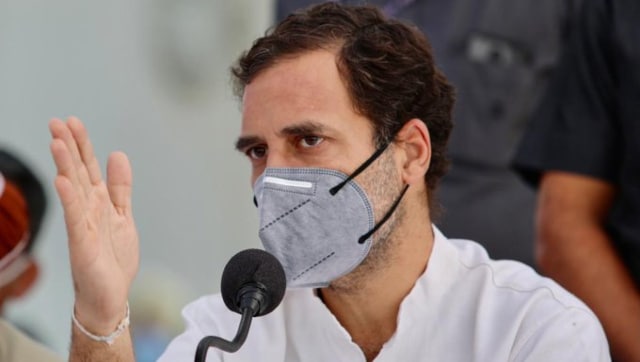 India
The former Congress president also shared a video on Twitter highlighting the alleged slow vaccination rate and media reports where people were not getting vaccines