'Narendra Modi govt left no stone unturned in Andhra Pradesh': BJP national spokesperson slams TDP for calling off alliance
BJP national spokesperson GVL Narasimha Rao attacked the TDP's decision to call off its four-year alliance with the BJP, calling the exit 'unfortunate and unilateral'
BJP national spokesperson GVL Narasimha Rao attacked the TDP's decision to call off its four-year alliance with the BJP, calling the exit "unfortunate and unilateral".
The Telugu Desam Party (TDP) decided to call off its four-year alliance with the Bharatiya Janata Party (BJP) a week after party chief and Andhra Pradesh Chief Minister N Chandrababu Naidu announced his decision to exit the Centre over the issue of special status for Andhra Pradesh.

He also echoed the statements BJP chief Amit Shah made in a nine-page letter addressed to Naidu, stating the move was guided "solely by political considerations instead of development concern."
"For the last few weeks, there has been a campaign of calumny and political propaganda unleashed by political parties in Andhra Pradesh," Rao said at a press conference. He said that unlike this propaganda, Andhra Pradesh received special assistance and attention as the young state needed "nurturing and investments to give its economy a greater impetus."
"Union government led by Prime Minister Narendra Modi has left no stone unturned to ensure the growth and prosperity of Andhra Pradesh. TDP's decision to exit NDA is unfortunate and unilateral," Rao asserted.
Rao said that the 14th Finance Commission awarded to the state revenue deficit grants to the tune of Rs 22,113 crore, covering the overall revenue deficit for five years. "Andhra Pradesh is the only state to receive the award of revenue deficit grants for all the five years period from 2015 to 2020 besides the eight northeastern and hilly states. Does that not show that Modi govt has been sensitive to the needs of the state?" Rao asked.
He also took to Twitter to criticise Naidu:
Chandrababu Garu @ncbn What constitutes neglect of people of AP: BJP govt giving more than double of funds than what the Cong govt gave our state OR your poor governance in not spending funds released for state's development? Shri @AmitShah ji's letter exposes your propaganda. https://t.co/5gRTeL9hhs

— GVL Narasimha Rao (@GVLNRAO) March 24, 2018
Responding to the BJP comments in the Andhra Pradesh Legislative Assembly, Naidu alleged that Shah tried to misrepresent facts and hurt the sentiments of the Telugu people.
Defending his party's decision to quit the BJP-led NDA, Naidu said this was done to respect the feelings of those feeling betrayed by the Centre. He said the NDA did not discharge its responsibility towards its ally and the state.
The TDP leader alleged that BJP had done graver injustice to Andhra Pradesh than the Congress. He said while Congress bifurcated the state in an unjust manner, the BJP failed to fulfil the commitments made in Andhra Pradesh Reorganisation Act.
With inputs from agencies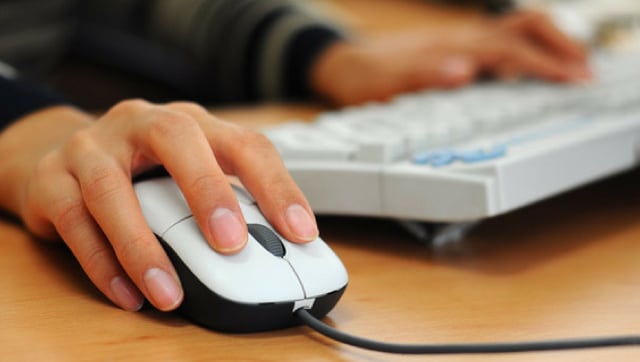 Education
Those appearing for APICET will be able to collect their admit card on 18 July while the results of the entrance test will be announced on 8 August.
Politics
The last eight years of the Modi-government saw launch and successful implementation of the several schemes that are providing direct benefit to beneficiaries cross-sections of the society
Politics
Nearly two months after Andhra Pradesh chief minister YS Jagan Mohan Reddy inaugurated 13 new districts, there's trouble brewing in one. Clashes broke out in Amalapuram city against the government's move to rename Konaseema district after Dr BR Ambedkar