Narendra Modi government spent nearly Rs 3,755 crore on its publicity since 2014, reveals RTI query
Modi government has spent a whopping nearly Rs 3,755 crore in three and half years on its publicity till October this year, an RTI revealed on Friday
New Delhi: The Modi government has spent a whopping nearly Rs 3,755 crore in three and half years on its publicity till October this year, an RTI revealed on Friday.
The expenditure on advertisements from April 2014 to October 2017 through electronic, print media and outdoor publicity is Rs 37,54,06,23,616, according to the RTI reply by the Information and Broadcasting Ministry.
The application was filed by Greater Noida-based social activist Ramveer Tanwar, a copy of which is with IANS.
According to the information, the central government spent over Rs 1,656 crore on electronic media advertisements, including, community radio, digital cinema, Doordarshan, internet, SMS, and television.
For print media, the government spent more than Rs 1,698 crore.
On outdoor advertisements, which include hoardings, posters, booklets and calendars, the central government has spent over Rs 399 crore, the RTI reveals.
The amount spent on publicity blitz is more than the yearly budget allocated to some key ministries and government's flagship programmes. The government's allocation for "pollution abatement" in the last three years has been only Rs 56.8 crore.
In 2016, an RTI filed by Tanwar had revealed that the Centre spent over Rs 1,100 crore between 1 June, 2014 and 31 August, 2016, on advertisements featuring Prime Minister Narendra Modi.
The ministry gave a break up of the expenditure according to which Rs 448 crore was spent from 1 June, 2014 to 31 March, 2015, and Rs 542 crore and Rs 120 crore spent from 1 April, 2015 to 31 March 2016 and 1 April, 2016 to 31 August, 2016 respectively.
The expenditure was only for television, internet, and other electronic media and did not include expenditure on outdoor and print advertisements.
In 2015, another RTI had revealed that the Centre had spent nearly Rs 8.5 crore on newspaper advertisements for the prime minister's monthly radio address Mann Ki Baat till July 2015.
The BJP and Congress had criticised the Aam Aadmi Party (AAP) government in Delhi for spending Rs 526 crore on advertising its achievements in 2015.
News & Analysis
The flagship Daiwa webOS TV features 1.5 GB of RAM and 8 GB of internal storage; priced at Rs 39,999.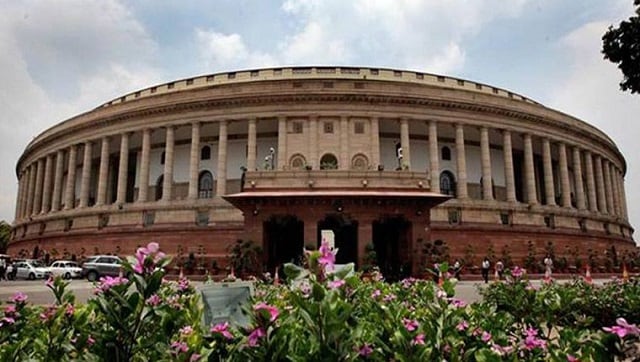 Politics
Meanwhile, the Centre is likely to move a suspension notice against 10 Lok Sabha MPs after they threw papers and tore placards in the House
India
The 78-year-old Lingayat strongman said this evening that he was yet to receive the 'message' from the party's Central leadership on whether he should continue in his post or quit