Narendra Modi channels Rahul, Kejriwal in latest interview
Narendra Modi's interview told us a lot about him and offered some valuable insights. Here are five.
There was Narendra Modi, in the same room as Times Now's Arnab Goswami, shifting uncomfortably in his chair as he tried a brave new thing called answering questions as opposed to verbally petting Gujarat's pipelines or trying to determine the real age of Rahul Gandhi. Add to it the fact, the sharp knowledge that he could neither utter the word 'mitron', nor say 'shehzada', as thousands break into applause the moment the words left his mouth.
However, despite such an inclement atmosphere, Modi actually sat through the entire one and half hour interview, only once nearly accusing Arnab's head of being 'full of filth' and just once saying that the anchor was trying to 'trap' him.  Oh and as some critics would say, he even managed to sneak in the Arnab-pill to Arnab.
Here's some observations from Narendra Modi trying to tell the nation what it wants to know:
Modi loves his mother tongue: 
While he may have professed his love for the 'roshogullo' in West Bengal and spoken for five minutes straight in Malayalam while addressing a rally in Cochin, his heart lies in Gujarat. So when Goswami asked, why Modi gave Priyanka Gandhi's comment about 'neech-rajneeti' or low-level politics a caste spin, he refused to acknowledge the fact that he has given any particular spin to Priyanka's comments. Goswami, in his defence, did attempt to pester him on the issue, asking if he was sure Priyanka was referring to his caste.
"I am most familiar with the Gujarati language. In Gujarati, the meaning approximates to the response I have given," Modi retorted.
In short, he just illustrated in just one-and-a-half sentence what took Chetan Bhagat a book and a movie to explain - find a mother-in-law who speaks your tongue. Else, you're doomed to have Priyanka-Modi like conversations in the kitchen everyday.
Modi really has Memento-syndrome. Or is it an Arvind Kejriwal one, actually?
We had suspected right after the Amethi rally where he constantly referred to himself as the chai-wallah and then threatened to go back to selling tea if he lost in the Lok Sabha polls. He seemed, for a while, to have completely forgotten the fact that he is the chief minister of a state and a loss in the polls wouldn't demand such severe lifestyle transformation.
In this interview, he went a notch up and declared himself a 'gareeb aadmi'. Still speaking on the Priyanka issue, he said, "Is it because I come from a humble background, from a humble family? Has this country become like that? Has my democracy submitted itself to one family? And when a poor man says something, there is uproar."
Since you can't call Modi particularly forgetful, except when it comes to the history of Bihar, you have to conclude that he has possibly contracted the Arvind Kejriwal-syndrome. While the former Delhi CM has called himself an 'aam aadmi' more times than you can find the word 'batao' on Salman Khan's Twitter timeline, Modi has woken up to the appeal of the 'gareeb aadmi'. If the aam aadmi could win Kejriwal Delhi, wouldn't a gareeb aadmi with higher sob value, win a country?
India Today reports on Modi's assets: "The affidavit filed by Modi, who is also contesting from the Vadodara constituency in Gujarat, claims that he has property worth Rs.1 crore in addition to the overall movable assets worth Rs.65.92 lakh, which comprises Rs.32,700 cash in hand, Rs.26.05 lakh as bank balance, Rs.32.49 lakh in bank fixed deposits and Rs.4.34 lakh as other investments."
Somewhere, millions of  'gareeb aadmi' sat wondering if museums plan to place them beside the dinosaurs on display.
Modi doesn't believe Hinduism is a religion:
Referring to Giriraj Singh and Amit Shah's comments, Goswami asked if Modi has tried to rein in such communal comments. "Could you have been tougher while dealing with them," asked Goswami.
"Why do you think such comments were stopped? Because there was tough action. I don't have to go tell the media about the actions I have taken."
Defending his comment on Bangladeshi infiltrators, he said that persecuted 'Indians' should be accommodated in the country. However, he refused to outline how he planned to tell 'infiltrators' settled in West Bengal from 'Indians'. Unless, of course religion is an obvious marker.
'Whoever takes the name of mother India and seeks shelter, we have to consider them at least," he said.
So he doesn't specifically want to support just the Hindus? "I don't believe Hinduism is a religion, the Supreme Court says its a way of life, I think Hinduism is a way of life. I will go by that definition," he said.
There were no immediate reports, however, that RSS or VHP have announced new art of living courses.
Then he added, "A person living anywhere in this world, whose passport may be of any colour but if his blood is similar to ours, then he is invited."
At this point, you'll be forgiven for suspecting he co-wrote the dialogues of Gadar.
Modi now holds the record of scolding Arnab Goswami more times than Goswami himself has ticked off anyone on the show:
This was probably revenge served on a cold, cold platter for Meenakshi Lekhi - she who bore the brunt of Goswami's 'never ever ever' rant. Following is just a handful of lines with which Modi must have reminded Goswami of his junior school.
"Who has given you this information? At least do your research. I thought Arnab does his research well." (on the issue of infiltrators)
"Now don't link all this to Partition. Or else you will link everything to the 1947 Partition and draw a conclusion. Please don't play this game." (on Kodnani)
"I have to distance my Government from such things. I have always done so. I have kept it away even for myself. You will not believe this, because there is so much filth on your mind. By 'you', I don't mean Arnab, I mean a particular clique of people. For them to understand this, it will take them 25 years, to know and accept the truth." (On the issue of Gujarat riots)
"You are an editor. After this, you can give an hour long speech. I don't have a problem. It's your channel; you can say whatever you want. You can speak as much as you want, I have no problems." (On the issue of post-poll alliances)
"And your job is not to trap me like this. This is not why I have given an interview to you. Your job is to ask me questions, and my job is to give you answers. And if your intention is to trap me or target me, please tell me accordingly." (On Snoopgate)
At another corner of the country, Rahul Gandhi said a little prayer: 'Thank god for Narendra Modi."
Modi is also bits of Rahul Gandhi:
Narendra Modi speaks about himself in the third person. Rahul Gandhi, in his interview to Goswami had said, "To understand that question you have to understand a little bit about who Rahul Gandhi is and what Rahul Gandhi's circumstances have been and if you delve into that you will get an answer to the question of what Rahul Gandhi is scared of and what he is not scared of."
Now replace, Rahul Gandhi with Modi in the above lines and that's an answer that could be straight out of the interview.
Modi, like Rahul, looks back at Rajiv Gandhi with great awe. Thanks to his several public trips down memory lane, there's little that the audience doesn't know about his morning-tea ruminations to his midnight epiphanies.
However, the most moving speeches Rahul Gandhi has ever come up with are ones on his father Rajiv. And during his interview Modi almost came close to admitting that. In fact, he chose Rajiv Gandhi's death as a watershed incident since when the country has not seen a stable government. The natural question would be, does he concede that Rajiv Gandhi gave India  a stable government?
"I will tell you this time; the people of this country will give the strongest government since the demise of Rajiv Gandhi," he said.
And finally, could anyone say with confidence who, between Rahul Gandhi and Narendra Modi, uttered the following sentences? Hint: the context being riots.
"Only Constitutional authorities should be trusted. They have done so in the past, they will do it in the future as well."
"There is a legal process through which they have gone through."
Chances are, no. However, the first line came from Modi in 2002 riots, the second one from Gandhi on the 1984 riots. While Gandhi nearly skirted the question by saying a few Congress people have been punished for the riots, Modi chose to leave it to the 'constitutional authorities' who have a greater say in deciding the guilty.
Rahul almost denied the involvement of Congress men, Modi refused to say who he thought were responsible for the riots. In fact, he batted away a question on the involvement of the Sangh Parivar and the VHP in the Gujarat riots. Rahul said the guilty has been punished and Modi said that his state government has completely fulfilled the responsibilities it had.
However, one has to say, Rahul could do with a few tips on handling the big riot question from Modi.
Find latest and upcoming tech gadgets online on Tech2 Gadgets. Get technology news, gadgets reviews & ratings. Popular gadgets including laptop, tablet and mobile specifications, features, prices, comparison.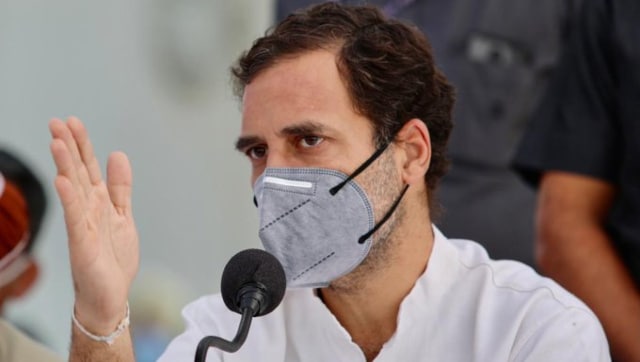 India
The Congress' attack on the Modi govt came a day after petrol and diesel prices touched new highs after rates were increased for the fourth time this week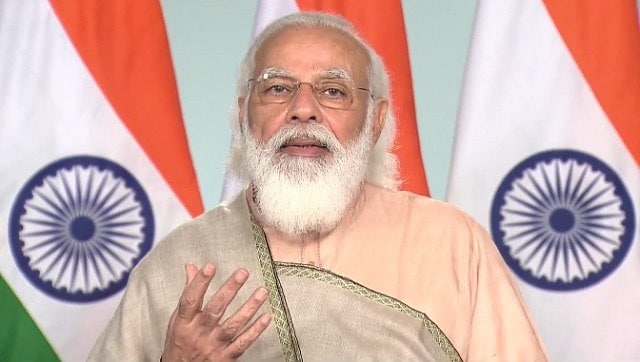 India
PM Modi said that while Makar Sankranti 'reaffirms the importance of respecting mother nature', Pongal showcases the best of Tamil culture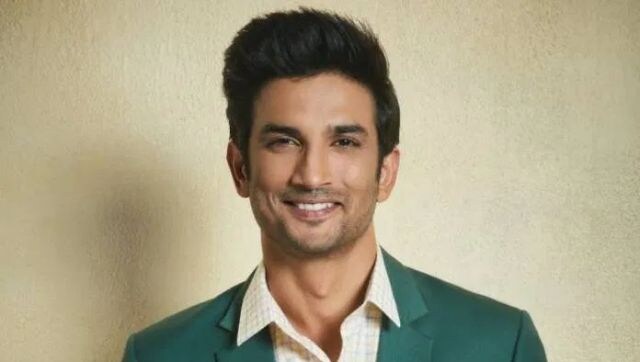 Entertainment
The Bombay High Court has asked media houses to exercise restraint when reporting on suicide cases, saying "media trial leads to interference and obstruction to administration of justice".