Modi, Kejriwal, Mamata, Jayalalithaa: The emergence of the 'anti-hero'
With the recent victories of Mamata Banjerjee and J Jayalalithaa it is clear that Indian political theatre is showing signs of acceptance of the anti-hero
Like Bollywood, the political theatre of India is now showing signs of grand acceptance of the anti-hero. As a leader, you now have to be feisty, enigmatic and largely distasteful towards the traditional middle class cultural mores and sensibilities; but at the same time, be a saviour to the social underdogs in order to win the elections.
Though this assessment may not prove to be correct in every situation – in a diverse nation like India, the election results since the 2014 Lok Sabha elections do indicate the emergence of leaders with pronounced characteristics of an unforgiving, often vengeful, but immaculately focused leader.
The recently victorious West Bengal Chief Minister Mamata Bannerjee and Tamil Nadu Chief Minister J Jayalaithaa fit aptly into this description. They are known to be street fighters in their own way and have carried out their political battles often on a personal level. Yet, both of them are entirely focused in their political objectives and have consolidated their support bases by all means necessary, without caring for their ethical implications.
For instance, Mamata Banerjee's party – the Trinamool Congress (TMC), did not hesitate to resort to violence in the West Bengal elections if it helped further her political ambition. She seemed well aware of the Communist Party of India's (Marxist) (CPM's) tactics of intimidation and of using the fear of violence to scare away its rivals across West Bengal.
That the elections require big money, however, prompted her to ignore the indulgence of her trusted aides in corruption. All this did not, however, dilute her image of a leader having certain ascetic traits. She still retains her image of being an incorruptible leader whose recourse to immoral practices stands justified as a counter to devious rivals.
In sharp contrast to Mamata, Tamil Nadu Chief Minister J Jayalalithaa gives the impression of being a queen to all she surveys. Her regal demeanour deceptively disguises her feisty nature, which comes up occasionally to show that she is no pushover.
Recall the manner in which she got her rivals M Karunanidhi and Murasoli Maran arrested in the middle of the night. In people's perception, Amma's unforgiving nature is counted as her strength. It bears testimony to her focused approach that she was able to consolidate her support base after five years of incumbency, and subsequently won the elections for the second time. The obvious implication of this victory is that the Dravida Munnetra Kazhagam (DMK) could not measure up to Jayalalitha's shrewd manoeuvres.
If one looks at other state elections – like in Delhi and Bihar – it appears to be an era of feisty leaders. Arvind Kejriwal often takes his image of being a street fighter to extremes that degenerate the political discourse.
Yet, his popularity is indicative of people's acceptance of his conduct – which Delhi's middle class may find repulsive at times. Kejriwal's problem lies in the fact that he takes the political battle to a personal level and fires on all cylinders to shock and awe his "enemies".
Nitish Kumar, on the other hand, proved to be shrewder as he outsourced his feistiness to Lalu Prasad Yadav, while managing to retain his sober and sagacious image. Though Kumar is no less feisty when it comes to saving his turf, he is normally smart enough to avoid a direct slanging match.
In the Bihar elections, however, he was equally acerbic against his rivals and had successfully prompted his partner Lalu Prasad Yadav to take on the BJP in the low level discourse, in order to provoke a reaction.
At the same time, he was very much focused on his goal of consolidating his support base among the OBCs by all means – be it fair or foul. His victory could also be seen as a revenge of the plebeian against the scheming upper caste-middle class-urban elites represented by the BJP.
In fact, it would be wrong to ignore that Prime Minister Narendra Modi has eminently contributed to the emergence of the anti-hero in the Indian political theatre. Since the 2002 Gujarat riots, he is ranged against a powerful traditional media and elites catering to a particular set of sensibilities which often appear to be bordering on hypocrisy and opportunism. Now the chickens seem to have come home to roost.
Entertainment
Thalaivi exaggerates events for dramatic effect so much so that if we made two-three more biopics like this, we would end up giving Jayalalithaa sainthood.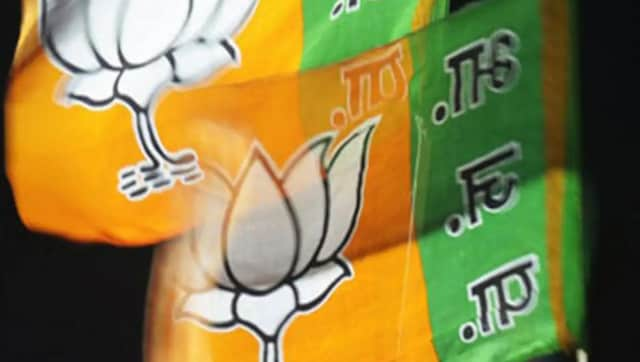 Politics
Union ministers Hardeep Singh Puri and Meenakshi Lekhi have been named co-incharges for the Punjab polls along with MP Vinod Chavda
India
TMC supremo Mamata Banerjee has to win this by-poll to retain her chief minister's post. The bypolls are on 30 September while votes will be counted on 3 October