Did Mr Narendra Modi really go to school? It's none of Kejriwal's business
The point that arises is whether, having officially stated his educational achievements, Modi is duty bound to go around proving it to every person.
It's not so important whether Narendra Modi has the educational qualification he claimed he has. The furore created by his detractors, especially Delhi Chief Minister Arvind Kejriwal, challenging Modi to show his bona fides, while undignified and a bit late in the day, still stays a legit demand.
Whether the 'educational qualifications' are fabricated or not is an issue.
It should be an easy answer. It isn't as though Modi has set a very high standard. There is no IIT or IIM or some Phd from a prestigious university involved.
He went to school in Vadnagar where he completed his high cchool. He was an average student. Then, like a lot of people who are denied opportunity because they are put to work to augment a family income, he got a B.A. degree in political science from Delhi University (1978) by doing a long distance course and then obtained a masters from Gujarat University in 1983. Even if he wangled the last one by using clout as an upcoming politician in that state, it is a pretty ordinary scholarly record.
Also, it seems odd that the Chief Minister of Delhi cannot just find out for himself by communicating with the vice chancellors of the two varsities so mentioned. Why all this table thumping and the screaming and shouting in this unedifying manner? The channels for demanding the information exist, so why not use them and then expose the lie, if it is indeed so?
Think about it. If you had to lie, would you really settle for producing a second rate academic career like this? Surely, Mr Modi could have been a lot more imaginative and thrown in a couple of more certificates in a land where you can buy any sort of diploma with all the scrolls and seals for a price.
I mean, if you are fibbing about your school would you really elect Vadnagar as a first choice? It is hardly St Columba's or Sherwood or Mayo.
Also, in a country like ours where people can stand in for candidates to answer papers and we have the Vyapam scam as a testament to our tolerance for cheating across the board, surely the Modi bandwagon could have created a pretty decent set of credentials. Exam papers are leaked, invigilators are converted into instant tutors in examination halls, answer sheets get lost and it is not rare to have helpers outside the hall dispatching answers with supervisors under dire threat to look the other way.
Okay, fine. None of this is justification for a prime minister being caught in a lie. The point that arises is whether, having officially stated his educational achievements, he is duty bound to go around proving it to every person who questions it. Rather, should it be the interrogator who should set about disproving it?
You cannot be heckled into responding to every charge. Let Kejriwal prove that Modi did not go to a school in Vadnagar. Let him and his cohorts also give evidence that he never did a long distance course in Delhi University or get a Master's from Gujarat. After the evidence is put in the public domain. then you can make political capital all you want.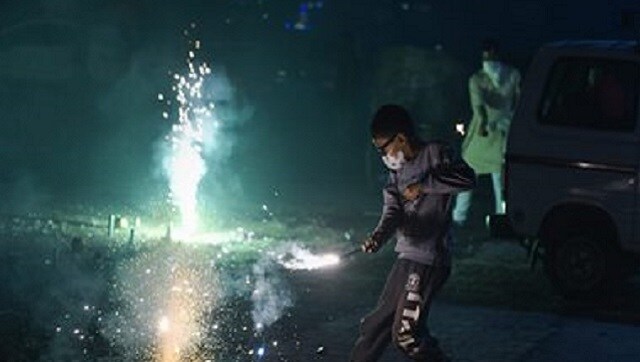 India
Arvind Kejriwal said the ban is in place seeing the severe pollution levels during Diwali for the last three years and appealed traders to not store crackers, unlike the previous year.
Sports
Danielson and Cole choosing AEW over WWE gives professional wrestling fans a signal which way the wind is blowing at the moment: firmly in one direction
India
The defence minister lashed out at the Congress for not being sensitive to army jawans and keeping the issue of 'One Rank-One Pension' unresolved for 40 years