Narendra Modi and the magic of 'tea-seller' tag: BJP must thank Congress for its ill-advised attack
Ever since Narendra Modi rose to the national scene in 2014, the tea-seller tag has been deployed by him to defend, attack or re-connect with his voters.
Prime Minister Narendra Modi is fond of recollecting his tea-seller days and, often, employs it to his advantage to make emotional appeals in his political rallies. Ever since Modi rose to the national scene in the summer of 2014, the tea-seller tag has been deployed, repeatedly, by him to defend, attack or re-connect with his voters, depending on what the situation demands.
After three-and-a-half years in power at the Centre, Modi has proved himself as a leader who can act; someone who can take bold, politically risky steps. There are political analysts who would call him as the most powerful prime minister in India's history after Indira Gandhi. Modi is no longer that old tea-seller, but a powerful politician and the head of the world's largest democracy.
But, every time Modi flashes his tea seller tag, it works wonders for him without fail. It did the job during the 2014 General Elections and in every major state-election that followed. This time again, the Congress handed over an opportunity to Modi to revive the magic of the tea-seller tag when its Youth Congress magazine Yuva Desh, tweeted out a meme mocking Modi.
The meme, which was subsequently deleted after a social media backlash, showed Modi with United States president Donald Trump and British prime minister Theresa May, whereby he mispronounces the word 'meme', leading to Trump correcting his pronunciation and May suggesting that Modi should stick to selling tea.
Modi didn't miss the political opportunity. In Gujarat on Monday, he said that the Congress party is ridiculing him citing his humble beginnings. Some high drama filled remarks followed, such as Modi saying that while he did indeed sell tea, the Congress party had sold the nation.
Further, Modi went on to play the 'son of the soil' card. "I have come here as your son. You (people) have brought me up like a son. And how dare you (Congress and its leader Rahul Gandhi) come to Gujarat and abuse her son?" Modi had said.
Clearly, Modi was given yet another opportunity by Gandhi and team to make an emotional connect with the people of Gujarat, which is likely to cost the Congress party dearly — a big mistake to do in the rival's home state.
And as far as political statures go, Modi is far ahead of his principal opponent, Rahul. Except for his lineage and recently acquired political charm on social media, Gandhi doesn't have much to show on his political scorecard, yet. His stewardship hasn't won any major elections for his party, nor has he done anything radically different as a political leader in the Opposition.
Gandhi, who has launched endless attacks against Modi on the latter's economic policies, such as demonetisation and the flawed implementation of the Goods and Services Tax (GST), doesn't even have a good economic plan to counter Modi except for the verbal battles and constant chanting about the poor being ignored.
Modi, on the other hand, is an achiever. Someone who rose to the highest echelons of power from humble beginnings, first to the office of Gujarat chief minister and later to that of prime minister.
No one disputes Modi's administrative skills and political will to bring about change. Each time critics predicted the imminence of his invincible status, Modi proved them wrong in his own style. The big outcome in this year's Uttar Pradesh Assembly elections serves as a fine example.
By making fun of his origins, Congress was actually helping Modi. Like this writer had said in an earlier Firstpost column, Gujarat takes immense pride in Modi's rise to power from poverty; his clean image and ability as an efficient administrator, making him an invincible challenger to the Congress. In Gujarat as well, Modi might just pull off another major win, decimating his fractured rivals. If that happens, the 'tea-seller' tag can surely claim a part in that victory.
Politics
The leader reportedly discussed the efforts to end factionalism in the state unit, that came to the fore following a rift between Amarinder Singh and Navjot Singh Sidhu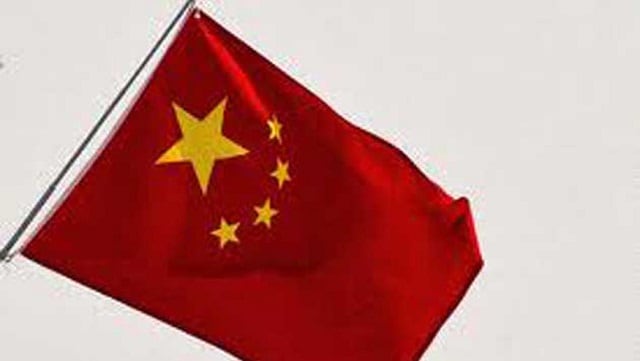 India
If China can creep its way into injecting its dark ideology in the world's most powerful democracy, it is difficult to believe that it has not compromised India's own political, academic and media ecosystems.
India
This year, Eid al-Adha is being celebrated amid the fear of resurgence of the coronavirus pandemic after a drop in the number of active cases