Looking inward: AAP should not forget about its own MLAs with 'fake' degrees
The biggest example is that of former Delhi law minister Jitender Singh Tomar, whose 'bogus degree' issue finally led to his expulsion from the party.
Delhi Chief Minister and Aam Aadmi Party (AAP) national convener Arvind Kejriwal shouldn't forget an old adage --"Those who live in glass houses never throw stones on others."
While, the AAP has accused Prime Minster Narendra Modi of having fake graduation and post graduation degrees, it shouldn't forget that the party in its backyard already has a number of legislators against whom there are strong allegations of possessing fake degrees. The biggest example is that of former Delhi law minister Jitender Singh Tomar, whose 'bogus degree' issue finally led to his expulsion from the party.
The issue of Tomar's 'bogus degree' was the bone of contention during the 'peace-talk' between the two warring groups – Arvind Kejriwal's team on one side and Prashant Bhushan-Yogendra Yadav duo on the other. When, both Bhushan and Yadav were active members in AAP and were holding posts, they had raised the issue of Tomar's 'bogus degree and fake certificate' and demanded an internal inquiry.
Meanwhile, holding a press conference today, BJP president Amit Shah and Finance Minister Arun Jaitley furnished proofs of Modi's BA and MA degrees with relevant mark sheets. The proofs show that the PM did his graduation from Delhi University and MA in Political Science from Gujarat.
However, launching a counter-offensive, the AAP conducted a back-to-back press briefing and has alleged that "there are major discrepancies in the degrees and mark sheets in the form of spellings".
AAP spokesperson Ashutosh has alleged, "There are several discrepancies, as the names don't match. The mark sheets have been forged. All the degrees of the PM are fake. Both Amit Shah and Arun Jaitley must apologise."
The BJP said that the common name in all the mark sheets and degrees is – Narendra Damodardas Modi', except in one or two mark sheets, where 'Kumar' has got added.
The AAP has also alleged that there can't be any course called 'Entire Political Science' in which the PM did his post graduation.
In response to it, BJP spokesperson Sambit Patra said, "Instead of showing the entire set of documents to the media, Ashutosh in the press conference showed documents selectively. Instead of acting like a vice chancellor, they should visit the universities to find out the truth. It's absolutely malicious."
While, Kejriwal and his AAP want to take this 'fake degree row' of the PM on a war footing, they should not forget that throughout 2015, the party had to face embarrassing moments as cases of fake degrees of its MLAs surfaced one after the other.
Ashwini Upadhyay, Delhi BJP spokesperson said, "Arvind Kejriwal has been trying to divert the attention of the citizens from core issues by levelling malicious charges against the PM. Kejriwal shouldn't forget that in AAP there are a dozen MLAs either having charges of fake degrees and educational qualifications against them, or there are cases of corruption going on against them in courts. Now, as PM's degrees and mark sheets have been revealed in public, the AAP must display qualifications and certificates with roll numbers of every MLA on its website."
Citing a few cases, Upadhyay alleged, "Among a dozen of AAP MLAs involved in fake degree cases and other corruption charges, some of the MLAs are Vishesh Ravi (Karol Bagh), Bhavna Gaur (Palam), Surinder Singh 'Çommando' (Delhi Cantt), former law minister Jitender Singh Tomar, Asim Ahmad Khan etc., who were quite prominent. Let's not forget Delhi's present Water Resources Minister Kapil Mishra, was removed from the post of law minister, the very next day after he sought permission from Kejriwal to file an FIR against former Delhi chief minister Sheila Dikshit for an alleged corruption of Rs 400 crore."
"I challenge both Kejriwal and his deputy Manish Sisodia to make it public how many times they went abroad between 2004 and 2014 during the Congress regime," he said.
Fake degrees allegations against AAP legislators
Year 2015 witnessed a series of allegations related to fake or bogus degrees against AAP legislators. A few prominent cases are:
• Jitender Singh Tomar, ex-law minister in Kejriwal's cabinet: Cited bogus graduation and law degrees. When the allegation was proved, he was finally expelled.
• Vishesh Ravi, Karol Bagh MLA: There was discrepancy in the affidavits he had filed in 2013 and 2014. In 2013, he listed himself as a graduate in 2013, while in his 2014 affidavit he mentioned that he had studied only till 10th standard.
• Bhavna Gaur, MLA from Palam constituency: She had mentioned her highest qualification as 12th during 2013 Assembly polls, while during the elections held in 2015, she mentioned her highest educational qualification as BA and BEd.
• Surendra Singh, AAP MLA (Delhi Cantt): Allegation against him was that he had furnished false information about his graduation degree (2012) from Sikkim University. The Delhi High Court had imposed Rs 50,000 fine on him for delay in filing his reply to an election petition of BJP leader Karan Singh Tanwar alleging that the legislator has a fake graduation degree. Later, an RTI reply of Sikkim University stated, "As per the academic record of the year 2014-15 and all the past academic years, there is no student by the name of Surender Singh."
Find latest and upcoming tech gadgets online on Tech2 Gadgets. Get technology news, gadgets reviews & ratings. Popular gadgets including laptop, tablet and mobile specifications, features, prices, comparison.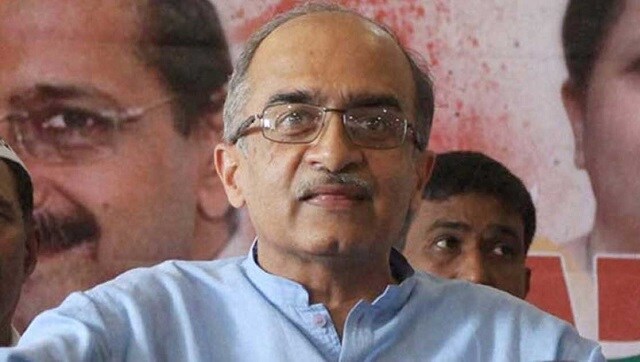 India
The consent of the topmost law officer was sought by advocate Sunil Singh to initiate contempt proceedings against Bhushan for his tweet, saying that the activist-lawyer connected 'the personal life of CJI' with a pending case before him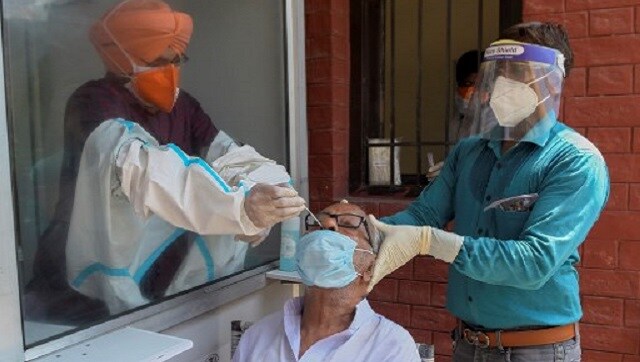 India
With 44,489 more testing positive in a day, India's coronavirus caseload on Thursday increased to 92,66,705 while the toll mounted to 1,35,223 with 524 new fatalities, said the Union health ministry.
India
While it is encouraging that the grant of bail has been prioritised in some cases, a number of other journalists are languishing in prison, with the top court doing little about their plight