Nagaland polls: NDPP banking on Neiphiu Rio's popularity, NPF's 'misrule' to capture state in electoral debut
Ahead of the Nagaland polls, all eyes are now on newly-formed NDPP, which has managed a pre-poll alliance with BJP for its debut in the electoral battle.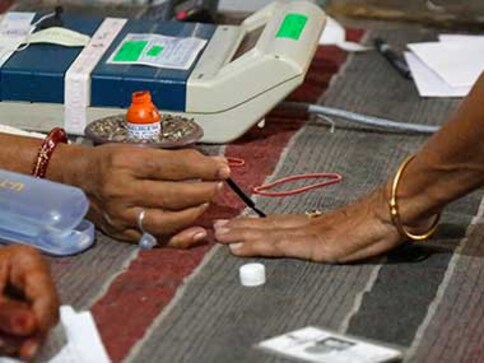 Mokokchung, Nagaland: Despite the hullabaloo around the poll boycott call by the Core Committee of Naga Tribal Hohos and Civil Organisations (CCNTHCO) and initially agreed to by eleven political parties, 257 candidates from all major parties ended up filing nominations for the Nagaland Assembly polls to be held on 27 February.
All eyes are now on the newly-formed Nationalist Democratic Progressive Party (NDPP), which has managed a pre-poll alliance with Prime Minister Narendra Modi's Bharatiya Janata Party (BJP) for its debut in the electoral battle. NDPP is fighting for 40 seats, leaving 20 for the saffron party. With NDPP leader and Member of Parliament Neiphiu Rio's opponent revoking his candidature in Northern Angami-2 constituency, his and the party's chances have gone up.
Alemtemshi Jamir, former Nagaland chief secretary and working president of NDPP, is one of the architects behind its formation. He says the party was born out of the choice of people and not the decision of the leaders.
"We have fifteen years of NPF (Naga People's Front) misrule, let us say, and they have not given any direction for the development or change in the state. NPF has destroyed governance, rule of law was destroyed, and no question of justice and equity. So, all these things have to be put into place," says the former top Naga bureaucrat. Jamir is set to contest in two constituencies – Angetyongpang and Mongoya.
The party has attracted workers from various corners, more so from NPF. As party general secretary Benjamin Lorin confirms, almost all the leaders of NDPP are people who have shifted from other mainstream and regional parties.
When it was formed in May last year, NPF dismissed it and insisted the new party had indirectly strengthened and consolidated NPF. "As with any political party, there had been some disgruntled elements. And some of them have been pitching for a new party, which has finally happened," an NPF spokesperson had said. He called it automatic filtering.
Old wine in new bottle?
For Lorin, NDPP's priorities are clear. "Freedom to Nagas, the Naga solution and infrastructure development in Nagaland." However, in seeking a "change in the state", NDPP is banking on the popularity of its chief ministerial face –  former NPF member and three-time chief minister, 67-year-old Neiphiu Rio.
Rio's decision to join NDPP in January this year didn't come as a surprise. His difficult relationship with NPF began ever since he left the chief minister's chair in 2014 to take his place in the Lok Sabha. His role in the subsequent tug-of-war between NPF chief Shurhozelie Liezietsu and current Chief Minister TR Zeliang has been a source of anxiety in Nagaland. Liezietsu and Zeliang have now made peace with each other – bad news for Rio, whose position in NPF has been challenged by both at different times.
Rio's name was being linked with NDPP ever since its formation. When his equation within NPF went further downhill, Zeliang in a letter addressed to Rio wrote, "It is a public fact that you are the architect of NDPP. But you have neither dissociated from NPF nor from NDPP, confusing our followers."
'Won't be dominated by BJP'
Jamir discloses that NDPP was indeed "bothered" about the election considering their fresh status, but "suddenly the central BJP realised that NDPP has a lot of content" and decided to have a pre-poll alliance with the party. "I think it is helping to switch the mind of the people. We will form the next government," he says.
On the question of forming an alliance with a saffron party with clear Hindutva ideals in a Christian-dominated state like Nagaland, Jamir objectively says that NDPP is looking at the association "as a means of partnership and not being dominated by BJP".
"The BJP is a reality. You cannot simply close your eyes and wish it away," Jamir says.
Rio popular, expectation high
The Naga Peace Accord, signed between NSCN (IM) and the BJP-led Centre in August 2015, was touted historic and a path to a solution for the Naga problem. However, with no details of the Naga accord made public and zero progress in the peace process so far, stakeholders in Nagaland are dismayed, leading to the call in January for a poll boycott.
Jamir squarely blames NPF, for playing an "inactive role of just being an observer". He says that NDPP, once it comes to power, would not be an observer but play a proactive role in urging the Centre and Naga political groups to come to a solution as desired by the Naga people.
Lorin hints there are deals in the offing if the NDPP-BJP alliance comes to power in the state. "That deal is still kept as something confidential. After we form the government, NDPP, BJP and the central government will talk about it," he says.
Since Rio was involved in the peace agreement with the Centre, his popularity is going to play a positive role, says RK Satapathy, professor of the political science department at North-Eastern Hill University. "People's perception is that if they support him, there will be some positive development," he says.
For NDPP members, the aim is clear: defeat NPF. Gauging from their current position, Lorin dismisses the competition. "I don't think they will even get double-digit seats. They will be reduced to single digits."
The authors are freelance writers and members of 101Reporters.com, a pan-India network of grassroots reporters.
Politics
The Congress will be left with mere three MLAs in the 40-member Goa Assembly. The party currently has 11 legislators, while the BJP has 20, one short of the majority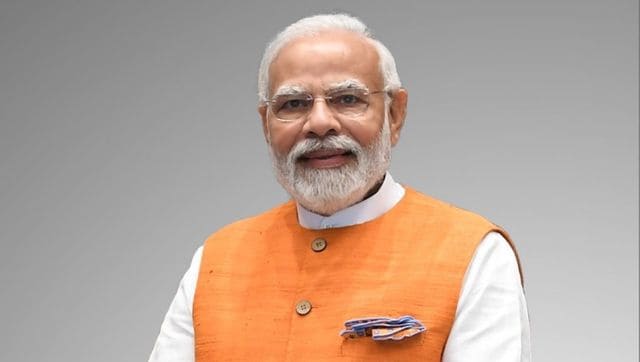 India
Prime Minister Narendra Modi virtually inaugurated the two-day 'National Mayors' Conference' that is being held in Gujarat's Gandhinagar
India
Elections in the Bharatiya Janata Party (BJP)-ruled Gujarat are slated to be held by the end of this year