Nagaland polls: As politicos lure voters with cash, Church's Clean Election campaign goes for toss
For political parties, elections in Nagaland have become an expensive affair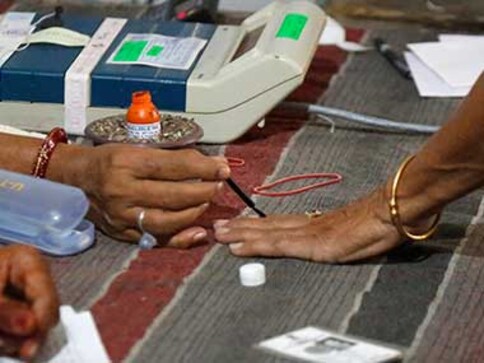 Nagaland's Theja Wangto could not have afforded his new jacket had an election not been around the corner. While winter has bid farewell to other parts of the country, the cold wind — perhaps from the icy Himalayas — continues to lash Kohima. Fortunately for Wangto, he is well-protected from the cold.
"A candidate came to my home and offered Rs 10,000. He requested that all my family members vote for him," said the 25-year-old, who works as a salesman in a Kohima shop. Wangto spent part of the money he'd received on his new jacket.
In Nagaland, buying and selling of votes is common. It's seen as a major cause of what ails society. Even the Church's Clean Election campaign, which it has been leading for years, has hardly had an impact. Reverend Zelhou Keyho, secretary general of Nagaland Baptist Church Council said, "As long as buying and selling votes exists, our society will continue to have problems."
But Wangto defends himself. "Those elected won't return for five years. They'll eat up thousands of crores of funds meant for the people. So how can accepting a mere fraction of that be wrong?"
While many may not agree with Wangto's line of thinking, they agree that the apathy of those in power towards the people is evident. Look at Nagaland's roads. Kilometre after kilometre is dotted with potholes, making every ride bumpy.
"No one in power is bothered about roads. They'd rather just bribe voters, get elected and live high for five years," said Manik Dey, a senior citizen whose family has been living in Nagaland's Dimapur town for decades. With a population density of 2,558 per square kilometres, Dimapur is the biggest city of Nagaland's plains.
While non-performance of successive governments is a major problem, it's hardly an election issue. "Look at the situation in Dimapur. It is Nagaland's biggest centre, but the people suffer load-shedding for nearly 16 hours a day. There is no supply of piped drinking water. But hardly anyone demands an improvement," Dey fumed.
Asked if he'd received any offers similar to Wangto, Dey said, "Some days ago, a candidate came to my home asking for my vote. I told him 'this time around, I want neither roads nor drains. I only want money for my vote.'"  "When a majority of people don't care about development, what's the point? How does it make a difference?" Dey asked.
For political parties, elections in Nagaland have become an expensive affair. And that too in a state which has only 60 Assembly constituencies and a population of 19,80,602 (as per the 2011 census).
"On average, a party has to spend at least Rs 200 crore if it wants to field candidates in all constituencies," a leader of a political party, speaking on the condition of anonymity, told Firstpost. "In some constituencies, the cost of fielding a candidate could be as much as Rs 40 crore."
The leader said parties often engage in a political arms race, competing with each other to buy votes. "If party A pays Rs 15,000 per vote, its competitors have to increase their own rates." The more under-developed a constituency, the higher the rate per vote, he explained.  "In urban areas like Dimapur, people are well-off, so there isn't much buying of votes. But in interior districts such as Tuensang and Zunheboto, parties pay as much as Rs 40,000 per vote."
Interestingly, due to a lack of funds, the Congress party has been unable to field candidates in all 60 constituencies. It originally fielded 23 candidates, of which five withdrew. K Therie, president of Congress' Nagaland chapter, told Firstpost in an exclusive interview that the BJP had assured Rs 5 to 10 crore as electioneering fund per constituency (the BJP denies these figures).
Nagaland BJP leader K James Vizo told Firstpost the party based its campaign solely on socio-political and economic issues faced by the Naga people and also on the Clean Election principle. But Dey said, "By not buying votes in Nagaland election, a party can only ensure its defeat."
An example of an uphill task facing all involved: In January, reverend Mazie Nakhro was forced to withdraw as a candidate (running on the principles of the Clean Election) as he faced stiff opposition from his own members who believed he had no chance of winning, Indian Express reported.
Keyho earlier told Firstpost:  When the election arrives, the commitment to society and good moral standards we've set for ourselves is often forgotten. The blame does not lie only with politicians. If the people don't ask for bribes, they wouldn't be given bribes. Voters must take their share of the blame."
Click here to follow LIVE updates on the Nagaland election results
Click here to follow LIVE updates on election results in all three states
Politics
In the 243-member Bihar Assembly, the Nitish Kumar-led Janata Dal(United) has only 43 MLAs while the BJP has 74. To stake claim to form the government, a majority mark of 122 is required
Explainers
Sources have claimed that Radhakrishna Vikhe Patil, Chandrakant Patil, Girish Mahajan, Sudhir Mungantiwar will be inducted from the BJP camp. Meanwhile, from the Shinde camp, Uday Samant, Dada Bhuse, Sandeepan Bhumre, Sanjay Shirsat and Gulabrao Patil will likely join the cabinet
Explainers
From not being renominated to the Upper House to the controversy over his retirement speech and membership of the G23, the Congress stalwart Ghulam Nabi Azad seems to be locked in a never-ending tiff with party leadership