'Na na karte pyaar tumhi se kar baithe': Nitish's Mahagathbandhan exit draws flak from politicians
Nitish Kumar's decision to abandon the Grand Alliance, which left RJD and the Congress baffled, has drawn much criticism from political sphere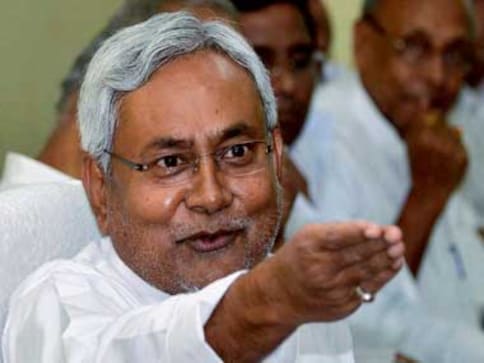 Janata Dal (United) chief Nitish Kumar's decision to abandon the Grand Alliance, which left RJD and the Congress baffled, has drawn much criticism from the political sphere. RJD chief Lalu Prasad Yadav has called Nitish an opportunist and said that the JD(U) has betrayed him. Congress vice-president Rahul Gandhi has said that Nitish cheated Congress and the people of Bihar. He said that the decision was expected and he knew Nitish would split.
Attacking Nitish, Congress vice-president said people take decisions "based on pure self-interest".
Here is how various political party leaders reacted to Nitish Kumar's decision to join hands with his one time foe.
Reminding Nitish Kumar of his statement made in 2014, when the JD(U) chief had said that what may come he would never join hands with the BJP, Congress spokesman Randeep Singh Surjewala took to Twitter.
Congress leader Shashi Tharoor, commenting on Nitish's decision to join hands with BJP, argued that a presidential system of directly-elected leaders at all levels will cease such incidents.
Samajwadi Party president Akhilesh Yadav just posted two lines from a popular Hindi song to express his view on Nitish's dramatic U-turn.
Congress leader Digvijaya Singh slammed BJP and alleged that the party does not believe in democracy. He added that people in Bihar had voted for the Mahagadhbandhan and the mandate was against BJP and Modi.
Communist Party of India (Marxist) leader Sitaram Yechury took to twitter to question JD(U) chief's decision.
Tejashwi Yadav slammed Nitish Kumar for breaking away from the Grand Alliance and questioned the JD(U) Nitish's sense of morality and honesty.
Rashtriya Janata Dal (RJD) chief Lalu Prasad Yadav criticised Nitish for forming government with the BJP and dismissed his claim of deserting the Grand Alliance due to corruption charges over his son.
Politics
The building was situated in Aurai panchayat and it was razed upon the instructions of Umashankar Gupta, the local mukhiya, who has claimed that the structure was in a state of disuse
Politics
In his address at his party's 'Chintan Shivir" (brainstorming camp) in Udaipur, Rahul had claimed that regional parties cannot fight the BJP-RSS as they lack ideology
India
The accident took place in Jalalgarh Police Station area when the vehicle laden with iron pipes was travelling from West Bengal's Siliguri to Jammu