N Chandrababu Naidu meets AIMLB members, lends support to their fight against triple talaq Bill
The Muslim delegation complained that the government led by Prime Minister Narendra Modi is trying to get political mileage by passing the triple talaq Bill and changing the Muslim marriage system which has been in practice for the past 1,400 years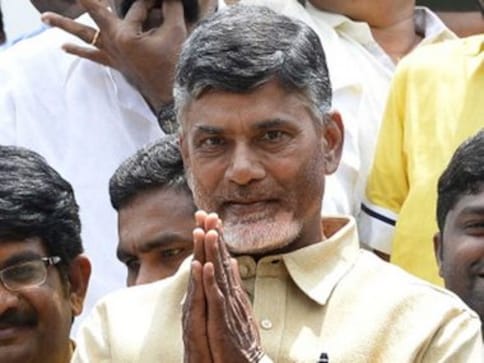 Amaravati: Andhra Pradesh Chief Minister N Chandrababu Naidu on Monday met a delegation of All India Muslim Law Board members and assured them all support in their fight against the proposed Muslim Women Bill (Triple Talaq) 2018 in the Parliament.
The Muslim delegation complained that the government led by Prime Minister Narendra Modi is trying to get political mileage by changing the Muslim marriage system which has been in practice for the past 1,400 years.
The delegation members claimed that a majority of political parties are opposing the proposed Muslim Women Bill 2018. They said that the proposed Bill, which paves the way for punishing Muslim husbands in case of triple talaq, is a violation of human rights and is also against the principles of the Constitution.
The delegation comprised of Moulana Khalid Saifullah, Jaffer Jilani, Umrain Mahepuj, women's wing chief organiser Dr Asma Jahera, Moulana Abdul Basit, Moulana Asif Nadvi, Muft Md Farooqi Khasmi and Saida Ayesha.
They urged Naidu to protect the interests of Indian Muslims by opposing the proposed Muslim Women Bill 2018 coming before Parliament on 27 December.
India
The rollback shows how politically difficult it is to carry out economic reforms in India. In the prime minister's words, the government failed to convince a section of farmers about the benefits of the bill.
India
The meeting was held a day after a high-level review by Prime Minister Narendra Modi on the new COVID-19 variant of concern 'Omicron'
India
Mann Ki Baat started on AIR from October 2014 and is broadcast in 21 regional languages, 31 local dialects and 16 foreign languages and is the most popular radio programme in India