N Chandrababu Naidu accuses Narendra Modi of interfering in Andhra Pradesh politics by instigating others to weaken TDP
In an all out attack aimed at Prime Minister Narendra Modi and the BJP, NDA ally and Andhra Pradesh chief minister N Chandrababu Naidu accused them of 'instigating other people' against him and TDP
Amaravati (Andhra Pradesh): In an all out attack aimed at Prime Minister Narendra Modi and the BJP, NDA ally and Andhra Pradesh chief minister N Chandrababu Naidu on Thursday accused them of "instigating other people" against him and his Telugu Desam Party (TDP).
The outburst by Naidu capped a day of strong comments by him targeting BJP and the prime minister allegedly for being behind the corruption charges levelled by Jana Sena president Pawan Kalyan against him and his son.
"Since it could not do anything to us on its own, the BJP is instigating others and try to interfere in Andhra politics like it did in Tamil Nadu. Should I get scared like a coward if Narendra Modi or NDA government instigate others against us?" Naidu said at a public meeting in Amaravati on Thursday night.
In a related development, TDP also indicated that it was toying with the idea of pulling out of the NDA.
An emergency meeting of the Telugu Desam Party politburo has been convened in Amaravati on Friday evening to take a call on the issue, party sources said.
At the public meeting, the Telugu Desam Party supremo said: "It has become a habit for them to weaken the leadership in each state and play according to their wishes. Those facing (criminal) cases may dance to their tunes but not me. I cannot be intimidated by anyone. I have no fear of anything in my life."
Stating that "truth is fire", he said five crore people of Andhra would not remain silent spectators to the "injustice" being meted out by the Centre.
People who should actually be questioning the Centre for "doing injustice" to the state were instead targeting him, Naidu said taking a dig at Kalyan.
The actor had on Thursday night targeted Naidu and his son alleging that "Andhra Pradesh post-bifurcation has become the number one state in corruption."
The chief minister said he wondered why the actor could not see the 'corruption' in the last four years.
"You remained silent for four years but now you are talking about corruption in the state. Instead of questioning Narendra Modi for the state's rights, what does the state gain if you weaken or criticise me? This is atrocious and absurd," Naidu said.
Earlier in the day, Naidu termed as "baseless" the allegations of corruption levelled against him by Kalyan and said it was part of a "grand conspiracy" to weaken the TDP.
In an oblique reference to the BJP central leadership, the chief minister warned that "Tamil Nadu-type dramas" could not be played in Andhra Pradesh.
He was apparently referring to allegations by opposition parties in Tamil Nadu that BJP was controlling the AIADMK government in the state.
Naidu said that "some bigwigs" were enacting drama with the YSR Congress leaders till Thursday.
"Once they realised the drama failed, they started a new one," he added.
TDP leaders lashed out at Kalyan, a film star, saying he was reading out the "New Delhi script" and alleged that the BJP was behind him.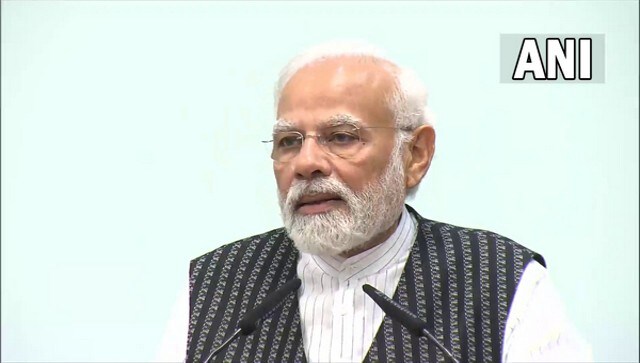 India
The National Logistics Policy is an endeavour to improve the competitiveness of Indian goods, enhancing economic growth and increasing employment opportunities
India
The Prime Minister said that the Project Cheetah, under which the felines were reintroduced, was his government's endeavour towards environment and wildlife conservation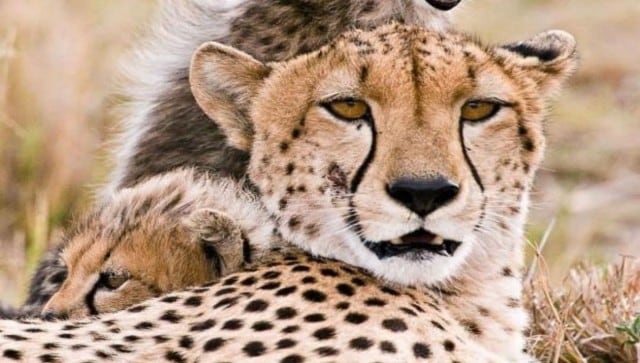 Explainers
Some say the presence of leopards in Kuno National Park could pose a problem for the big cats, while others point to reports of camera traps being removed and remain wary of poaching. But authorities say these lines of thinking miss the big picture