Muslim leaders welcome Bharat Ratna for 'secular' Vajpayee
Muslim leaders have welcomed the government's decision to confer the country's highest civilian award, the Bharat Ratna, on former Prime Minister Atal Bihari Vajpayee.
New Delhi: Muslim leaders have welcomed the government's decision to confer the country's highest civilian award, the Bharat Ratna, on former Prime Minister Atal Bihari Vajpayee. While some of them described the veteran BJP leader as "secular" and "peace loving", others said he is a "true nationalist" and an "excellent human being".
"We welcome the government's decision to honour Atalji. He has done a commendable job as prime minister of the country. I have learnt good lessons from his personality and these will have a lasting imprint on me. He should have been bestowed the Bharat Ratna during the UPA government itself," renowned Muslim cleric Khalid Rasheed Firangi Mahali told Firstpost.
Shia cleric Syed Hamidul Hasan, who is considered close to the former prime minister, said Vajpayee has always been the "ratna" (gemstone) of the country.
"He is a great man and a patriot. His record as the prime minister is flawless. He respected all religions," he said.
Recalling one of his meetings with Vajpayee at Begam Hazrat Mahal Park in Lucknow, where the former Prime Minister was the MP, Hasan said, "He personally informed me that he is visiting Lucknow and wished to have a meeting. After listening to my speech, he told me, 'Aaj pahli baar mujhe alfaz ki kami mahsoos ho rahi hai (This is the first time when I feel that I am running short of words).' He was so down to earth."
Explaining Vajpayee's religious tolerance and accommodative nature, he said, "He had invited me to his residence in Delhi for iftar. We (Shias) usually break fast when the sun completely disappears and the sky becomes dark which may take approx 10-15 minutes more as compared to Sunnis. He kept sitting with me till I had my iftar (evening meal to break fast)."
"He is a great man not because of the position he held, but because of his qualities," he added.
When reminded that both Babri mosque demolition and Gujarat riots took place in his tenure, he said, "He has always maintained that 'Babri masjid ki shahdat hamare desh ke liye sharnak tha, hai aur rahega(the demolition of Babri mosque was a shameful incident, is shameful and will remain a shameful incident for ever)'. On Gujarat riots, he said maintaining law and order is a state subject."
Advocate Zafaryab Jilani, convener of the Babri Masjid Action Committee and member of the Muslim Personal Law Board, hailed the decision and said the 90-year-old politician is "not at all communal".
"Apart from Liberhan Commission's report on his involvement in the demolition of Babri mosque, it cannot be said he is communal. I don't think that the Muslims community should have any opposition to the decision of bestowing the highest civilian honour on him," he said.
Former High Court judge MS Liberhan who had prepared a report on the Babri demolition had termed Vajpayee, LK Advani and Murli Manohar Joshi as pseudo-moderates, pretending to keep a distance from the Ram Janmabhoomi campaign when they were actually aware of the whole conspiracy.
His report said: "They have violated the trust of the people.... There can be no greater betrayal or crime in a democracy and this Commission has no hesitation in condemning these pseudo-moderates for their sins of omission."
When asked about his controversial speech made on the eve of demolition of Babri mosque, Jilani clearified that the speech was "not provocative" in nature. "He (Vajpayee) was trying to give a message which was wrongly interpreted," he added.
The BJP leader had said, "It's true that till the Lucknow bench of the high court does not come to a decision, the Supreme Court has asked us not to start any construction work. But the court has told us that you do bhajan and kirtan. But bhajan is not done by one person. It is done with others. And even more people are required for kirtan. And bhajan and kirtan cannot be done while standing....There are sharp-edged stones on the ground...no one can sit there. The ground has to be levelled. Arrangements for a yajna will have to be done. We will have to make a platform for yajna....I don't know what will happen there tomorrow. I wanted to go to Ayodhya but I was told to go to Delhi."
Lauding the statesmanship of the former PM, senior journalist,Sultan Shahin, who met the prime minister on several occasions, said, "Vajpayee always initiated the peace process between India and Pakistan. He wanted to have good relations with neighbouring country and therefore, travelled to Pakistan and invited the then President General Pervez Musharraf to sit together, mutually resolve the crisis and restore peace and normalcy along the border. He successfully silenced bitter criticism against the peace move from his own political party, the BJP."
He further said Vajpayee always tried to reach out to Muslims despite being a member of the Sangh Parivar.
"Although he was a member of a parivar (family) with which Muslims have issues, as prime minister of the country Vajpayee always made efforts to take all communities along. He is secular and good human being," said Shahin.
Congratulating Vajpayee for the "belated prestigious award", Dr Tasleem Rehmani said, "Vajpayeeji deserved it for his cosmopolitan thought process and his contributions to the nation."
But he questioned the selection of freedom fighter Madan Mohan Malaviya for the prestigious honour.
"Everyone should remember that the era of communal politics was formally started in undivided India with the advent of Hindu Mahasabha. It was established in 1915 by Madan Mohan Malviya. All through his life, he kept nurturing the communal tree. None of the Hindu Mahasabha members could ever win any election, except Syama Prasad Mookerji, in undivided India for the constituent assembly and that too with the help of the Congress party. Today, the same Hindu Mahasabha is trying to glorify people like Godse," Rehmani said.
When reminded that Malviya established Benaras Hindu University, which is imparting quality education to thousands of students of the country, Rehmani said, "We have many luminaries who founded universities in the country. Will the government confer Bhart Ratna on all of them? Should Bhart Ratna be given on the basis of political ideologies? If so, we will soon see this award being conferred on even Godse."
Find latest and upcoming tech gadgets online on Tech2 Gadgets. Get technology news, gadgets reviews & ratings. Popular gadgets including laptop, tablet and mobile specifications, features, prices, comparison.
World
The incendiary tweet, which has since been hidden after outrage ripped across the internet, included a link to an article by state media outlet China Daily that claimed the "eradication of extremism has given Xinjiang women more autonomy" over whether to have children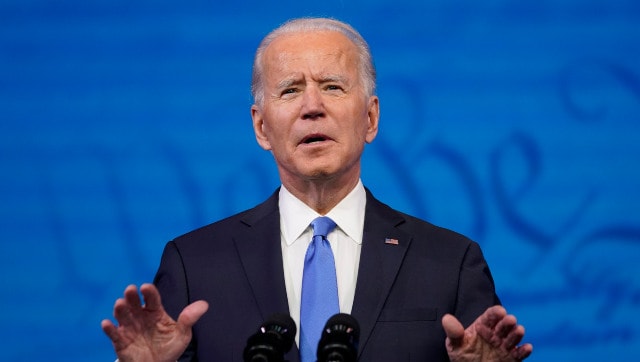 World
Biden will ask the Department of Education to extend the existing pause on student loan repayments for Americans with federal student loans, and will and re-join the Paris Agreement, Ron Klein said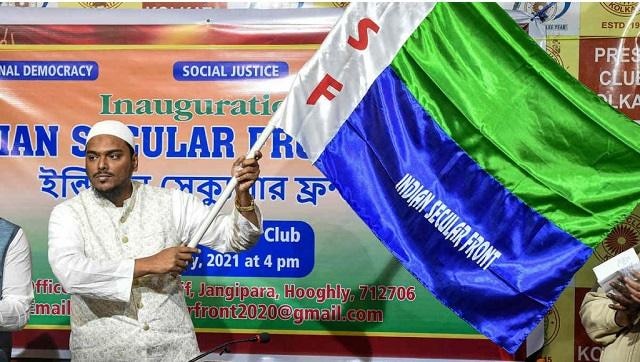 Politics
The development comes after Owaisi visited Furfura, located in Jangipara subdivision of Hooghly district, earlier this month and declared his intention to back Siddiqui in the 2021 Assembly polls