Murder case from 2011 returns to haunt Keshav Prasad Maurya, BJP's new face in UP
BJP UP party chief Keshav Prasad Maurya was named accused in the murder of a farmer in 2011.
'Sabka saath, Sabka Vikas. Na goondagardi, Na bhrashtachaar; Hum denge achchi sarkar' (No hooliganism, no corruption; We'll provide a good government), said Keshav Prasad Maurya, the surprise BJP pick for its party chief in Uttar Pradesh.
But things might not be that straightforward for Maurya.
In 2011, a criminal case was lodged against him pertaining to conspiracy to commit murder of a framer, Ghulam Gaus alias Chand Khan, with three other men over a heated argument.
The four were acquitted on 21 May, 2015, after six witnesses in the case turned hostile.
Now victim's elder brother Nafees Khan, one of the men who turned hostile in court, said that they "decided to end the matter forever" because nobody came forward to support them and they could not "afford enmity with Maurya", especially now that he is the party chief, reports The Indian Express.
When contacted by The Indian Express, Maurya said the case was lodged because of political reasons. "That was not a murder. That man died because of an accident but a murder case was lodged. The post-mortem report states that he had died of an accident," said Maurya.
Maurya, who's considered a Hindutva hardliner in UP, was not selected as party chief merely due to his long association with the Rashtriya Swayamsevak Sangh (RSS) and Vishwa Hindu Parishad (VHP), but on the basis of an arithmetic strategy centered on caste politics. He's an OBC candidate from the Kushwaha community that has a sizeable presence of around 8 per cent in the state, writes Firstpost reporter Debobrat Ghose.
His positioning as BJP president in this arithmetic calculation is crucial due to the fact that on one hand the ruling Samajwadi Party (SP) has a complete hold over the Yadav community and on the other the Dalit population is loyal to Bahujan Samaj Party (BSP).
With an eye on the 2017 Assembly polls in UP, the BJP leadership has tried to target the rest of the OBC population comprising Kurmi, Kohri and a section of Baniyas etc, with the appointment of Maurya.
India
The two Pak-trained terrorists, who were arrested on 14 September, revealed that he had allegedly arranged their transportation to Pakistan and radicalised them to be part of the terror module
India
Uttar Pradesh Chief Minister Yogi Adityanath has ordered strict compliance with COVID-19 instructions issued by the state government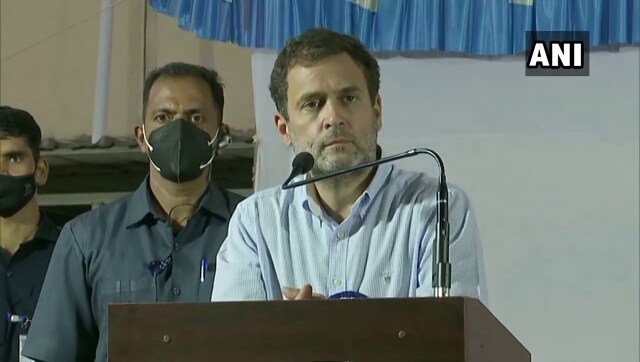 India
Earlier, taking to Twitter, Gandhi posted, "Jo nafrat kare, woh yogi kaisa! (What kind of a Yogi propagates hate)."