Mumbai: Historic Bhabha bungalow on Malabar Hill sold for Rs 372 cr
Those opposing the sale of the Bhabha residence may be comforted by the fact that the new owners have promised not to tear down the structure.
The iconic Mumbai bungalow that was once the home of celebrated scientist Homi Bhabha and industrialist-philanthropist Jamshed Bhabha was on Wednesday auctioned and sold to the family of Jamshyd Godrej for a price of Rs 372 crore, a figure that dwarfed the two other bids.
The bungalow, known as Meherangir, was the home of Homi and Jamshed Bhabha until Homi's death in 1966, when the entire estate passed into the ownership of Jamshed Bhabha. Upon Jamshed's death in 2007, the 17,550 sq ft property passed into the possession of the National Centre for Performing Arts (NCPA) who recently decided to place it on the block.
The sale of the bungalow comes just a week after a PIL was filed by employees of BARC and TIFR, who have opposed the sale of the bungalow demanding that the bungalow be converted into a heritage site in memory of the Father of Indian Atomic Energy.
The High Court refused to stay the auction, although the petition will be heard on Monday, 23 June. Should the court agree with the PIL, it is reported that they may revoke the auction if needed.
Those opposing the auction and sale may be comforted by a report in the Mumbai Mirror which mentions that the iconic, sea-facing bungalow would not be torn down to make way for a high-rise building, but would instead be kept for residential use by the Jamshyd Godrej family.
Nevertheless, the opposing parties have managed to garner the support of Maharashtra chief minister Prithviraj Chavan along with professor C N R Rao who was conferred the Bharat Ratna recently. They have petitioned Prime Minister Narendra Modi to intervene and save the bungalow.
The issue has raised several questions on how to protect our heritage. The BARC employees said they wish for the estate to be kept as a museum for Homi Bhabha's achievements, while the sale of the estate would enable the NCPA to develop its facilities and further the dream that Jamshed Bhabha initiated. It remains to be seen if the achievements of the Bhabha brothers can be preserved without turning their legacy into a legal battle.
Find latest and upcoming tech gadgets online on Tech2 Gadgets. Get technology news, gadgets reviews & ratings. Popular gadgets including laptop, tablet and mobile specifications, features, prices, comparison.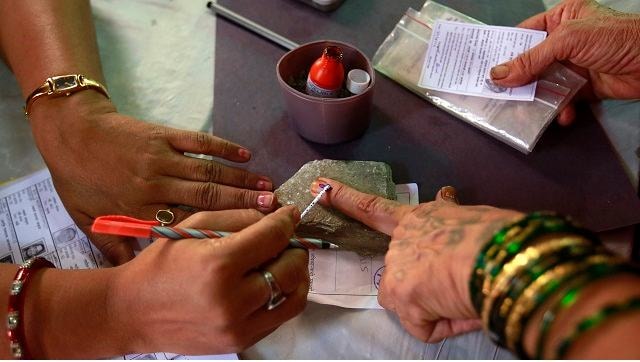 India
On Friday, polling was held for 1,25,709 seats, for which nominations had been received from 3,56,221 candidates
News & Analysis
The Altroz iTurbo is powered by a detuned version of the three-cylinder 1.2-litre turbo-petrol from the Nexon.
auto
The upcoming Altroz is updated with Tata's iRA connected technology, including an understanding of over 70 voice commands in English/Hinglish and more.