Mumbai civic polls: It's a Fadnavis vs Thackeray battle as BJP, Sena gear up for municipal elections
Though there are nine other municipal corporations which will simultaneously go to polls, Sena chief Uddhav Thackeray and BJP's Devendra Fadnavis are both focussing on Mumbai
While India's most populous state Uttar Pradesh conducts Assembly elections, the country's richest municipal body, the Brihnamumbai Municipal Corporation (BMC), will also hold polls to elect its corporators. Elections will be held on 21 February, while results will be announced two days later, on 23 February. We would soon know if Shiv Sena can continue its control of the BMC, or whether the BJP can successfully install its own mayor. The BMC has 227 seats, and 114 is the magic figure both saffron parties are eyeing.
And though there are nine other municipal corporations which will simultaneously go to polls, with six days of campaigning still left, Sena chief Uddhav Thackeray and BJP's Maharashtra chief minister Devendra Fadnavis are both focussing on Mumbai alone.
Thackeray and Fadnavis are also the star campaigners of their respective parties. Sena has also called upon the likes of Aditya Thackeray, and leaders Ramdas Kadam, Diwakar Raote, Subhash Desai and Sanjay Raut among others. But Uddhav has conducted maximum rallies, and will hold one final rally, at Bandra Kurla complex on Saturday.
Also like the 2014 Assembly polls in Maharashtra, when BJP brought in many big names, including Prime Minister Narendra Modi, the party has enlisted many Union ministers again this time, including Railway Minister Suresh Prabhu, Urban development minister Venkaiyah Naidu, road minister Nitin Gadkari, environment minister Prakash Jawdekar, Defence Minister Manohar Parrikar, etc.
In 2014, BJP did exceedingly well in Mumbai, winning 15 seats in the island city as against 14 for Shiv Sena. Both parties are hoping the same formula will again help them win, banking on a hi-tech social media blitzkrieg and promises of zero corruption. Uddhav Thackeray has openly attacked Prime Minister Narendra Modi and also Fadnavis over their double standards. The Sena chief has also openly attacked demonetisation, as also the BJP's stance on Ram Mandir and other contentious issues.
On the other hand, Fadnavis has attacked Sena's record of corruption in the BMC in its 20-year reign of the civic body.
Other parties in the fray include the Congress, NCP, MNS, Samajwadi Party and the AIMIM. For Congress, whose hold over Maharashtra state politics ended in 2014 after a 15-year reign, former chief ministers Prithviraj Chavan and Narayan Rane, and other senior leaders like Sanjay Nirupam have campaigned in Mumbai. Senior Congress leader Gurudas Kamat had been unhappy with the party, but has resumed campaigning in the last one week.
The NCP too realises that it's unlikely to make a mark on Mumbai's electoral landscape. NCP supremo Sharad Pawar and daughter Supriya Sule have addressed public rallies in the city, but even the party's Mumbai unit chief Sachin Ahir knows they will struggle to reach double figures in Mumbai.
MNS too hasn't approached the campaign with any great focus. In the 2012 civic polls, MNC had 28 corporators, but their stock has been falling in the last five years. Many of these corporators have even left the party. To the point where if MNS can win nine seats this time, it would be a great performance.
The AIMIM and the Owaisi brothers, meanwhile, are quietly becoming popular. They have been holding public meetings in the city's Muslim dominated areas. Akbaruddin and Asaduddin Owaisi, with their elected MLA Waris Pathan, are the party's star campaigners.
In 2014, BJP had utilised its national heavyweights to help the party succeed in Mumbai. Its chief minister Devendra Fadnavis has been campaigning throughout the city. On the other hand, Shiv Sena has been using the Thackeray father and son duo to visit the length and breadth of the city. The two parties, allies at the Centre and the state government, have been bitterly attacking each other ahead of the municipal elections. Who ends up winning the upcoming civic polls could well decide the nature of their relationship at the national level in years to come.
Politics
For all her 'connect with the people', Priyanka Gandhi Vadra's 'Hinduism' is even more farcical than Rahul Gandhi's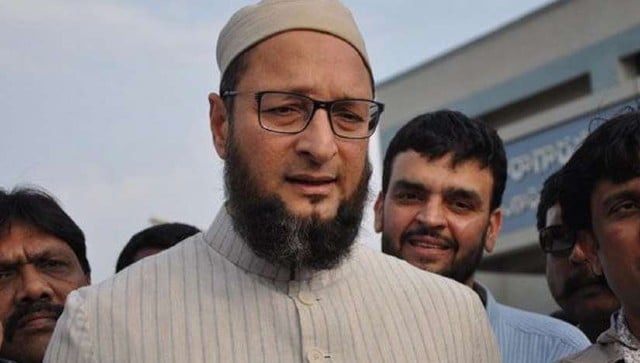 India
The AIMIM supremo, whose party is looking to make inroads in the upcoming UP polls, alleged the BJP was going easy on the minister because he belongs to an upper caste, which is a key voter base for ruling party
Politics
In a series of tweets, his media advisor Raveen Thukral revealed Singh's plans today