Mulayam Singh Yadav takes strategic risks with Amar Singh before UP polls, but will his party back him?
Delivering a stinging blow to Akhilesh, Samajawadi Party supremo Mulayam Singh Yadav appointed Amar Singh as party's national general secretary on Tuesday. With the new appointment, which was delivered to Singh in a handwritten note on a SP letterhead, Mulayam has brought Singh at par with cousin Ram Gopal Yadav.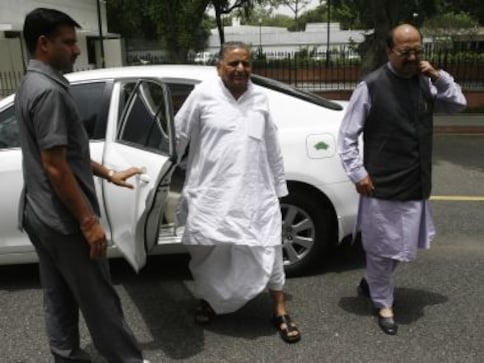 The "outsider" who was written off as the collateral damage in the Yadav clan clash has returned and emerged victorious. Delivering a stinging blow to his son and Uttar Pradesh Chief Minister Akhilesh Yadav, Samajawadi Party (SP) supremo Mulayam Singh Yadav appointed Amar Singh as party's national general secretary on Tuesday. With the new appointment, which was delivered to Singh in a handwritten note on a SP letterhead, Mulayam has brought Singh at par with cousin Ram Gopal Yadav. Incidentally, Ram Gopal had backed Akhilesh in his recent feud with uncle Shivpal Yadav.
"You have been appointed general secretary of Samajwadi Party. I hope in the coming days you will strengthen the party in Uttar Pradesh Assembly elections," Mulayam said in a handwritten letter to Amar. The brief letter in Hindi, signed by Mulayam on his Lok Sabha letterhead, was sent to media from state SP chief Shivpal Yadav's official e-mail address.
Tuesday's decision may be seen as another snub to Akhilesh in a matter of days as the Chief Minister was only recently made to climb down by Mulayam in his tussle with Shivpal. Akhilesh, who had stripped minister Shivpal of key portfolios, had to restore all but one of those ministries. Incidentally, Shivpal's closeness with Amar Singh was one of the things which had ticked off the chief minister.
During the feud between Shivpal and Akhilesh, Amar Singh was seen as the one who had engineered it. Akhilesh, while apparently referring to Amar Singh, had recently said that "people from outside the household" keep interfering in the Samajwadi Party's affairs.
Ram Gopal Yadav also had made a veiled attack on Amar Singh during the feud, saying they have no love for the party and hence are creating trouble. Commenting on that Amar had said, "Akhilesh is like a son and Mulayam like a brother."
It's safe to say that with this 'surprising' appointment, the ongoing SP saga is far from over. But political observers, who are familiar with 'wheeler dealer' Amar Singh, say this move of SP supremo is hardly surprising. Amar Singh's official return to SP was in May this year when the party "unanimously" declared him as its candidate for the Rajya Sabha elections and speculations have been on since then for his possible return to the party.
Amar Singh's RS nomination and his return as party's national general secretary at this juncture is all about Mulayam's brilliant timing especially with the crucial Uttar Pradesh Assembly Election a few months away. But that aside, the importance of Amar Singh for Mulayam and vice-versa is not just limited to elections. As senior editor Pallavi Ghosh notes in this piece, it was Amar Singh who introduced Mulayam to the glitter and glamour and gave him the image makeover. Known for his clout and connections across all boards, Amar Singh was an important cog when it came to defrosting relationship between Sonia Gandhi and Mulayam.
An article in Catch News said that Amar Singh's greatest achievement during his time in the SP was the transformation of Mulayam's image. "He turned this anti-English, anti-modern regional leader into a major player on the national stage. Amar Singh's lavish lifestyle may have been objectionable to Mulayam's Lohiaite ideology, but the SP supremo had to accept glamour-loving Singh as his most effective translator and intermediary in meetings with business tycoons, film stars and the media," the article said.
When Amar Singh was reinducted into the party in May 2016, Livemint had quoted a senior SP leader as saying, "Samajwadi Party was a traditional party till 1996. The basic organizational network of SP was in rural and semi urban areas, but after Amar Singh joined in 1996, he brought glamour, political connections, Bollywood, network with big industrial houses and bling with him to the party. He managed to change the basic image of the party."
In fact, during the family ordeal that the party went through, Mulayam stood by Amar Singh throughout. "I am not in a habit of ditching friends. He (Amar Singh) stood by me in my worst times and I cannot dump him now," the SP chief was quoted as saying by India Today on Sunday.
In the face of an ongoing power tussle within the family, Mulayam needs a person who gets things done. With Akhilesh and Shivpal not seeing eye to eye, and rivals BJP and Bahujan Samaaj Party (BSP) emboldening, Mulayam also needs Amar Singh who has been an effective political agent and a deal maker. It's not unfathomable that the SP supremo could benefit enormously from Amar Singh's networking skills and the latter's political career is in need of resurrection. The pieces fit, in theory if not in practice.
Amar Singh has played his cards right till now which is why despite facing a major opposition from senior SP leaders, including State Minority Affairs Minister Azam Khan, Jaya Bachchan and Ram Gopal, he has managed to bag a crucial post in the party.

A networker — an ingenious political strategist with friends in right places — Amar Singh is Mulayam's Man Friday. However, the SP supremo will have to carefully carve out a role for Singh to ensure that his relationship with party members — who oppose his presence in the party — doesn't adversely affect the party dynamics and end up harming the party ahead of the elections. "Amar Singh still has a role in the SP. He has got a Rajya Sabha nomination; Mulayam has honoured the old friendship. Unlike in the past, however, Amar Singh cannot aspire to have a say in governance matters in UP," The Indian Express quoted a party insider as saying.
Before being expelled in 2010, Amar Singh was SP's number two man. According to The Indian Express, those backing Singh say his "managerial skills and fund-raising abilities" make him a solid counter to Lucknow MP Rajnath Singh.
Amar Singh's exile did not end with his return as the RS member for the party. In fact, party sources were quoted as saying that Singh was extensively ignored and was told to keep his head down and not interfere in functioning of the party. Could this then be a reward? We cannot speculate that but what most political authors wrote was that Amar Singh was especially recruited to be the bridge between Mulayam and Prime Minister Narendra Modi and BJP president Amit Shah. "It was easier for Mulayam to interact with the Centre during the UPA rule, as he could directly approach Sonia Gandhi. But now, the SP supremo perhaps needs Amar Singh to initiate a conversation with Modi."
However, adding his silver-tongue spokesperson to the party to get a leg-up in the upcoming polls might not help matters for Mualayam especially when the party is severely divided. And Amar Singh is no uniting factor. Like Sandipan Sharma of Firstpost argues, Amar Singh could easily be Shakuni in SP. It is often said about Amar Singh that a rift is guaranteed when he is around, especially as an outsider meddling in the affairs of a family.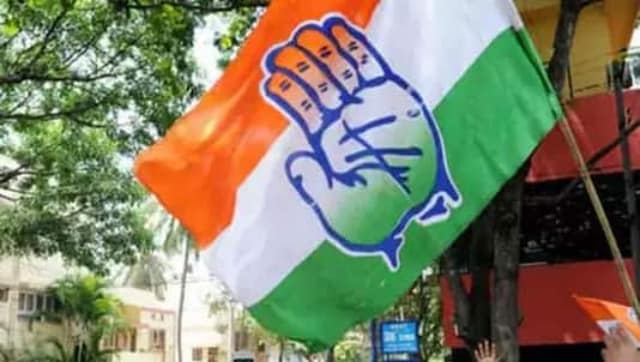 Politics
Health minister TS Singh Deo's supporters claim that Congress had promised the handover of the chief minister's spot to Deo in 2018 after the completion of half a term (two-and-a-half years) by the Baghel government
World
When we personify, we risk losing sight of the agency and responsibility bot creators and bot users have
Politics
Chadha's sexist swipe came after Sidhu posted a tweet mocking Delhi CM Arvind Kejriwal over his government's notification of one of the Centre's three contentious farm laws