Mukul Roy accuses TMC of turning itself into 'private ltd company' under Mamata Banerjee
TMC, on the other hand, charged Mukul Roy with making 'false statements', and said he was the 'managing director' of the party until some time back
Kolkata: Newly inducted BJP leader Mukul Roy on Friday accused his former party Trinamool Congress of having turned itself into a "private limited company" under the stewardship of Mamata Banerjee and her nephew Abhishek.
The TMC, on the other hand, charged Roy with making "false statements", and said he was the "managing director" of the party, which he is now dubbing as a company, until some time back.
Roy, a former close aide of Mamata Banerjee, said she is no longer the person she used to be 10 years back.
"I still remember 10 years back, when people were being killed in Nandigram and Singur, chief minister Buddhadeb Bhattacharjee was busy inaugurating a film festival. Today also when people are dying from dengue, Mamata Banerjee is busy inaugurating film festival", Roy said addressing his first rally here after joining the BJP recently.
"TMC is no longer All India Trinamool Congress. It has turned into a private limited company," he said.
He said "badla noi, badal chai" (No revenge but change) was the slogan Banerjee gave before the 2011 Assembly polls, but now the police are detaining political leaders for opposing the TMC government.
We want democracy in Bengal. I have every right to have political freedom, he said.
Roy said former Chief Minister Jyoti Basu used to go for foreign trips on the pretext of bringing in investment and now Banerjee is doing the same thing.
Her entourage is much bigger than that of Jyoti Basu, he said, adding that no industrialist has come to West Bengal to invest.
Roy accused a senior state cabinet minister of taking favours from chit fund companies.
He alleged that the minister was the president of a Durga puja organising committee which took advertisements from chit fund companies and described those entities as corporate partners.
TMC secretary-general Partha Chatterjee sharply reacted to Roy's comments, terming them "false".
He said Banerjee did not interfere in anybody's work in the party and took everybody along.
Banerjee launched various development projects which were appreciated everywhere, Chatterjee said.
India
A special CBI court at Alipore here yet again rejected the bail prayer of arrested former West Bengal minister Partha Chatterjee and extended his judicial remand till 12 December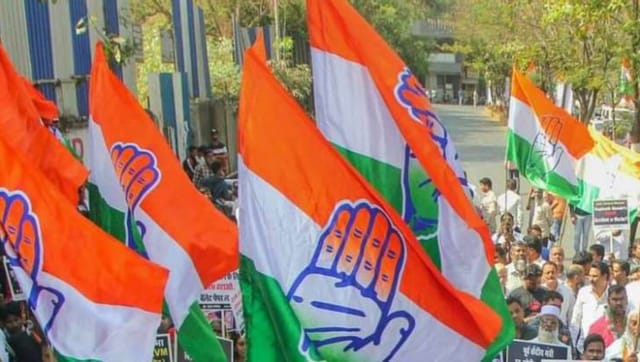 India
A Congress leader was beaten up by local villagers at a roadside tea shop at Harishchandrapur in the Malda district of West Bengal for allegedly defrauding a poor family. The Trinamool Congress (TMC) has also reacted over this incident
India
Seeking extension of their custody, the ED's lawyers submitted that among other revelations during the course of the probe, it is also investigating transactions in over 100 bank accounts, which it claimed were used for laundering proceeds sourced from criminal activities