MP elections: Here's how parties fare in keeping criminals out
A quick glance at the list of candidates who are contesting the Madhya Pradesh assembly election is sufficient evidence that no political party is really serious about reducing criminality in politics.
Barely 8 weeks ago, in what appeared to be a seminal moment of dazzling brilliance when time stood still and birds dropped from the sky stunned to the marrow, Rahul Gandhi breezed into a press conference and, like some Daniel come to judgment, dismissed the ordinance on convicted netas as Nonsense.
Within hours, courtiers to the dynasty were scampering hither and thither as they jettisoned the existing higgledy-piggledy individual, party and government lines on the ordinance, and went about peddling the new version to the citizenry. Watching this farce play out reinforced the suspicion that certain mutations on the road to evolution had possibly produced carbon-based bipedal life forms with slivers of gelatin instead of spinal cords.
The attempt by the lackeys was remarkably Orwellian ["Everything faded into mist. The past was erased, the erasure was forgotten, the lie became truth"] and elicited more than its fair share of snickers and guffaws all around.
Unfortunately, the grandstanding by the Congress [and the other political parties who jumped into the ring to extract political capital] was devoid of any genuine intent to course-correct.
A quick glance at the list of candidates who are contesting the Madhya Pradesh assembly election is sufficient evidence that no political party - blissfully uncontaminated by inconveniencing stuff like scruples - is really serious about reducing criminality in politics.
They keep pouring tainted candidates into the electoral funnel – what will emerge from the other end of the funnel on 8 Dec is not hard to guess.
 Madhya Pradesh Election Watch [MPEW] and Association for Democratic Reforms [ADR] have analysed the self-sworn affidavits of candidates who have been fielded by the INC, BJP and BSP in the MP State Assembly Elections. A total of 2583 candidates filed affidavits with the ECI among whom 686 candidates are from INC, BJP and BSP.
683 out of the 686 affidavits have been analysed and the key findings are as under:
Bird's-eye view of criminal candidates:
Out of the 683 candidates, 206 have declared criminal cases against them; 120 of the 206 have declared serious criminal cases.
Cases where charges have been framed
Red Alert Constituencies
Red alert constituencies are defined as those having 3 or more candidates with criminal cases against their names. This analysis excludes independent candidates with criminal cases.
What kind of serious criminal cases are we talking of
Murder, attempt to murder, extortion, robbery, theft, kidnapping, crimes against women, dacoity, criminal intimidation………see table below:
How can voters access this information:
The MPEW/ADR press release dated 18th Nov, 2013 lists down 4 ways by which voters can access information pertaining to educational qualification, assets & liabilities and criminal antecedents of the candidates
1. Know your Neta on Mobile : To get information on candidates from your constituency, send sms MYNETA <PINCODE> or MYNETA <CONSTITUENCY NAME> on 9246556070 or 56070
2. Dial *325*35# [free service] :
a. Dial *325*35#
b. Reply with option 4 ['Know your Neta']
c. Reply with pincode [or constituency name]
d. Reply with option1 [for candidate 1], option 2[for candidate 2]…….
3. Know your Neta on toll-free helpline: Dial toll-free no. 1-800-110-440
4. Know your Neta on our websites : www.myneta.info or www.adrindia.org
Afterthought:
Earlier this year [May 2013], at a presser in Jaipur, Rahul Gandhi had expressed his view on the issue of tickets being handed out to candidates with criminal antecedents:
"…..although ticket distribution is our internal issue but, in my view, candidates with criminal record should be avoided."
Pure poppycock, Mr. Gandhi?
Disclaimer: Data presented in good faith [source:ADR/MPEW report dated 18 Nov, 2013].
Mail:shining.path.notperu@gmail.com ; Twittering tittle-tattle: @Shiningpath1
Find latest and upcoming tech gadgets online on Tech2 Gadgets. Get technology news, gadgets reviews & ratings. Popular gadgets including laptop, tablet and mobile specifications, features, prices, comparison.
India
Soz has alleged that he has been detained in his house since 5 August, 2019, when the Centre abrogated Article 370. However, the UT administration denied the charge in the SC on Wednesday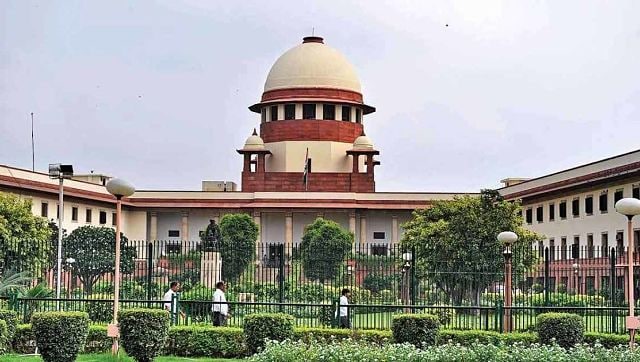 Politics
The 6 MLAs had contested and won the 2018 Assembly election on BSP tickets but they defected to Congress in September 2019
Politics
The EIA draft is a 'disaster' and it seeks to silence the voice of communities who will be directly impacted by the environmental degradation it unleashes, Gandhi said.